Customs and Border Protection (CBP) announced on May 21 that it has temporarily stopped taking in migrants at the main processing facility at McAllen, Texas, after a large number of detainees began showing signs of flu-related illnesses.
A CBP official said in an emailed statement that the medical staff at the Centralized Processing Center (CPC) in McAllen had identified many detainees with high fevers and displayed signs of illness. The official did not provide details as to how many people were affected but said that medical staff are doing their best to provide proper medical treatment.
"To avoid the spread of illness, the Rio Grande Valley (RGV) Sector has temporarily suspended intake operations at the CPC. Individuals apprehended in RGV Sector will be held at other locations until this situation is resolved," the official said in the statement.
This comes a day after CBP said in a statement that a 16-year-old immigrant from Guatemala who was staying at the same processing facility died.
A 16-year-old Guatemalan national passed away this morning at the Weslaco Station in the U.S. Border Patrol's Rio Grande Valley Sector. Our condolences go out to his family. Full statement available here: https://t.co/JvZTw5CWp5 pic.twitter.com/pMSDQazjIE

— CBP (@CBP) May 20, 2019
On May 19, Carlos Gregorio Hernandez Vasquez told staff members at the facility that he did not feel well and was subsequently diagnosed with influenza A, reported NBC News, citing a CBP official. He continued to receive care throughout the day and was prescribed the medicine, Tamiflu, before he was transferred to the Weslaco station midday for isolation and further medical assessment due to his illness.
Officials said Vasquez was found unresponsive the next morning one hour after staff had performed a welfare check. The medical staff was unable to revive him, reported the news station. This was about 17 to 18 hours after he was transferred.
They added that it will conduct an investigation into his death and that the decision to not take him to the hospital for treatment was made by the medical care providers at the facilities.
"The men and women of U.S. Customs and Border Protection are saddened by the tragic loss of this young man and our condolences are with his family. CBP is committed to the health, safety and humane treatment of those in our custody," said CBP Acting Commissioner John Sanders.
Hernandez Vasquez was arrested near Hidalgo, Texas, after crossing the southwestern border on May 13. The statement added that the Guatemalan government was notified about the teenager's death.
In response to another migrant child death in December last year, the Department of Homeland Security urged parents not to put their children at risk by traveling north through Mexico as it is extremely dangerous.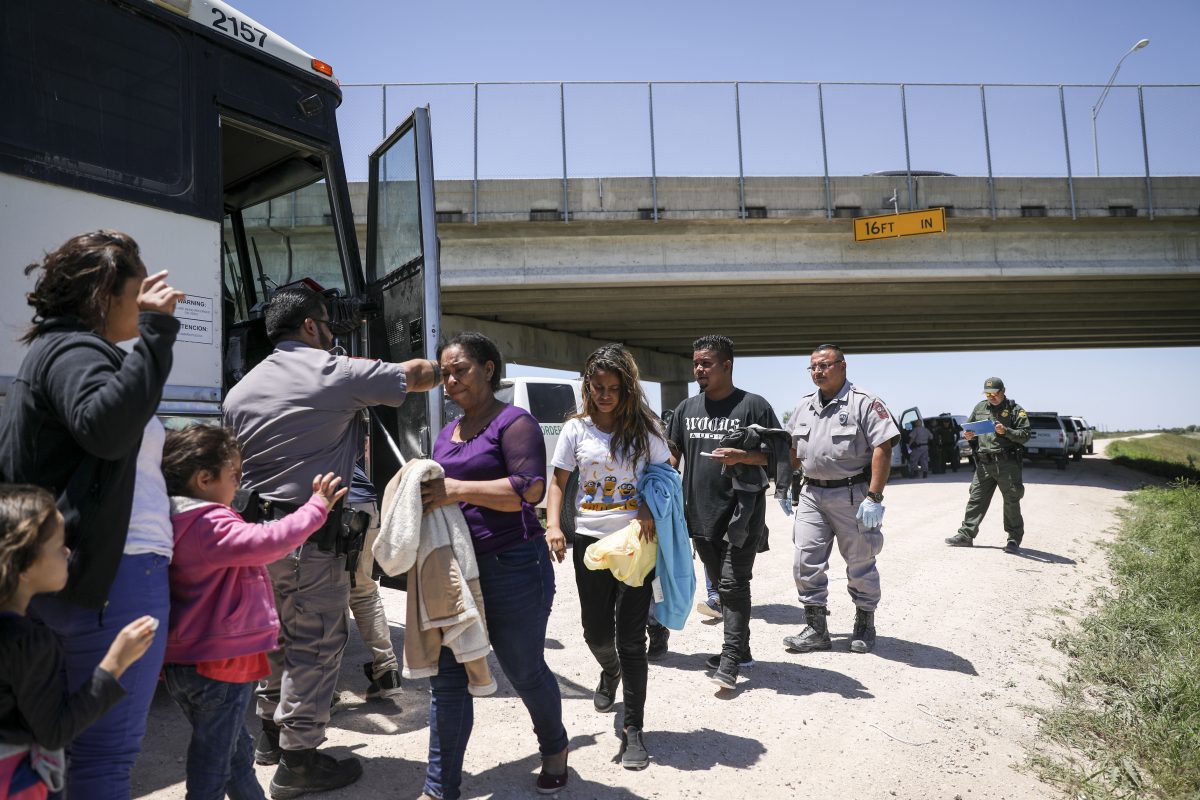 "Every year the Border Patrol saves hundreds of people who are overcome by the elements between our ports of entry. Unfortunately, despite our best efforts and the best efforts of the medical team treating the child, we were unable to stop this tragedy from occurring," the department said in the statement. "Once again, we are begging parents to not put themselves or their children at risk attempting to enter illegally."
CBP has said the influx of migrants crossing the border has been overwhelming the system for months. In April, CBP agents detained 109,144 migrants, which is an increase of about 5 percent from March and the highest monthly figure since 2007. This includes more than 58,000 migrant parents and children and 8,800 unaccompanied children taken into custody, according to Homeland Security figures.
Additionally, in the Rio Grande Valley Sector alone, more than 10,000 illegal aliens were apprehended in one week in early May, making it one of the highest weekly totals ever experienced in this sector, according to CBP. More than 7,000 illegal aliens are in custody at stations and processing centers.