Texas will reopen its state parks on Monday for day-use only in a bid to open up the state following weeks of restrictions brought about by the CCP virus pandemic.
The Texas Parks and Wildlife Department announced Monday that Texas Gov. Greg Abbott directed that all parks could open if visitors wore face coverings and kept a six-foot distance from other people. Meanwhile, gatherings of more than five people aren't allowed.
"As we navigate through these challenging times, it is essential that outdoor experiences and opportunities are available for Texas families. We have been diligently working with our partners in local communities across the state to help safeguard our state park visitors, volunteers and staff when they return to Texas State Parks," said Carter Smith, the head of the agency, in a statement.
As the parks have remained shut down, officials have been cleaning and sanitizing the facilities in an attempt to reduce the possibility of being infected by the CCP (Chinese Communist Party) virus, according to Smith.
"Visitors planning on coming to a state park are encouraged to bring all necessary provisions, such as hand sanitizer and face masks, with them in order to help local businesses have enough goods to properly serve their communities during this time. This will also help park staff have necessary supplies available for all guests during their stay," the agency said.
Those traveling to a state park should follow public health recommendations outlined by the Centers for Disease Control and Prevention.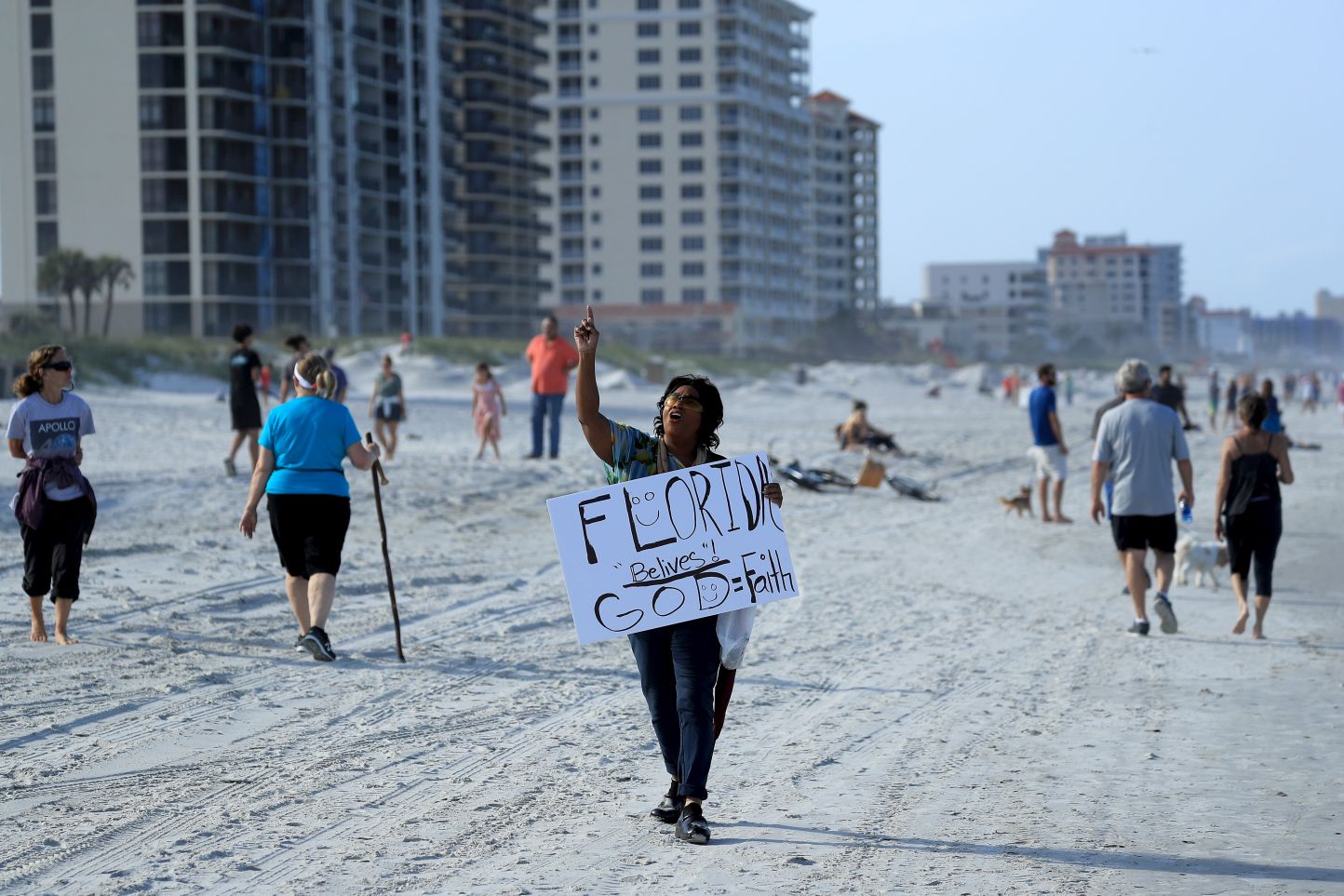 And "those traveling to parks in rural areas should remember possible limits on available resources and local health care capacities," the parks agency said.
Retail stores in Texas will be able to reopen on Friday, while restaurants and movie theaters could reopen by the end of the month, Gov. Greg Abbott announced last week. Retailers that have stayed open during the pandemic have operated via delivery or curbside pickup.
"We've seen that this model works while also containing COVID-19, we believe that all stores in Texas should be able to operate retail to go, beginning next Friday," Abbott said.
Schools will be closed down the rest of the academic year, he said.
Texas's announcement on parks comes after several states have mulled reopening parts of their economies that have been closed for weeks. Over the weekend, the city of Jacksonville, Florida, allowed people to walk, run, or swim at beaches while adhering to social distancing guidelines.
South Carolina Gov. Henry McMaster, meanwhile, will issue an executive order that allows access to rivers, lakes, and beaches.
That's according to his spokesperson, Trey Walker, who told the Post and Courier news outlet that music, clothing, and jewelry stores will also be allowed to open.