Terry Crews and his wife, Rebecca King Crews, had a lavish party to celebrate their marriage of 30 years last Saturday. The luxurious bash was held in Beverly Hills at the Four Seasons hotel.
Terry, a former American football player, actor, comedian, and activist, celebrated the milestone together with family and loved ones. Apart from them, the party had famous faces to help rock the already over-the-top party.
Stevie Wonder was among the guests, and he did his best to help celebrate Terry and Rebecca's night. The Motown legend serenaded them with his hit "Ribbon In The Sky," a very notable classic from the musical genius.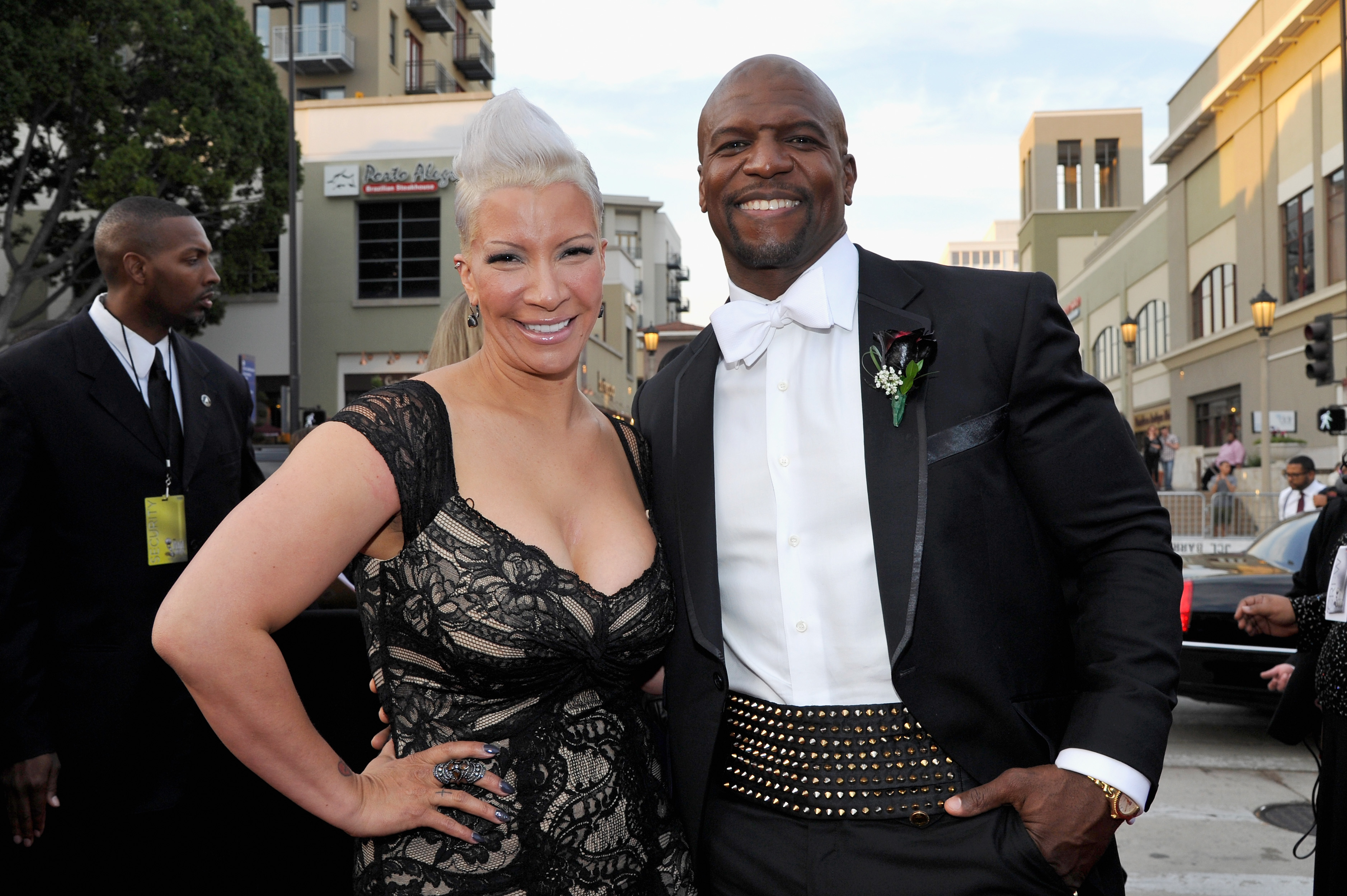 Other famous people included songwriter and actor Chris Daughtry, actress and model Olivia Munn, and many more.
Terry sang along as the legendary Stevie Wonder wowed and played the harmonica for the couple in the surprise performance.
Terry and Rebecca, who is also an actor and singer, received the unexpected performances warmly, and they happily danced the night away.
King-Crews, who also has a new single called "Reachin' for the Top," debuted the video of the song that same night.
Terry and Rebecca had a cake for the celebration that was a complete replica of their original wedding cake, which was cut back in 1990.
The couple spoke about their marriage:
"In the 30 years since we were first married, there were times it seemed life shifted into hyperspeed—our five children going from diapers to high school, the seven-year period in the NFL on six different teams, careers in music and entertainment that we started launched last week but in fact has crossed into 20 years," the couple told People.
"But there were other instances time ground to a halt—moving to L.A. and sweeping floors to start over, battles with addiction and depression, losing our home and actually breaking up for a time," they added. "Through all of this, these obstacles have actually made us stronger … owning the realization that our feelings followed our decisions and not the other way around."
Any attempt to classify human beings by their physical traits (race) is also an attempt to determine their worth.http://www.whosay.com/l/zOy8B9k

Terry Crews စာစုတင်ရာတွင် အသုံးပြုမှု ၂၀၁၄၊ ဇွန် ၁၈၊ ဗုဒ္ဓဟူးနေ့
"Choosing to love each other year after year has proven to be the best decision we've ever made," they added. Time has made them realize what truly matters in life.
Terry and his wife, Rebecca, are grandparents to Miley Crews, child of daughter Naomi from Rebecca's first marriage, whom Terry eventually adopted as his own. Their other children include Azriel, Isaiah, Tera, and Wynfrey.
July, 29th, 1989. 20 years old. I knew I had found the one. 28 years later– I'm glad I was right. I love you Rebecca King Crews! Happy Valentine's Day!❤

Terry Crews စာစုတင်ရာတွင် အသုံးပြုမှု ၂၀၁၇၊ ဖေဖော်ဝါရီ ၁၄၊ အင်္ဂါနေ့
Terry and family have a family TV show on BET called "The Family Crews," which follows the lives of each family member. The show premiered in 2010.
That same evening, Rebecca also took the opportunity to sing Happy Birthday to her husband. The whole family celebrated with Terry, who turned 51 on Tuesday. The party was a success, and a luxurious one at that. Here's to 30 more years to come!