A former NFL player, Terrell Roberts, was shot and killed in his grandmother's backyard while he was visiting her.
According to CBS San Francisco, he was visiting her home in Richmond, California, located near Oakland.
Roberts played several seasons as a defensive back for the Cincinnati Bengals in the mid-2000s.
He was at his grandmother's home on the 1200 block of Fascination Circle on Sept. 11. Someone entered the house and shot him in the backyard, his family told the CBS affiliate station.
Roberts' family said he had a "heart of gold" and didn't have any enemies.
They added that he was not "mixed up in anything bad."
No suspects were in custody as of early Sept. 12, reported the San Jose Mercury News.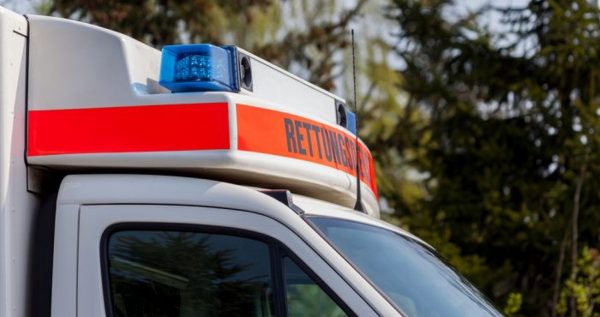 Police stated the shooting happened at around 4:15 p.m. local time, officials said.
The former NFL player went to El Cerrito High School before he played football for Oregon State University. He ultimately played for the Bengals for two seasons before he was released in 2005.
Word of his death began to spread on social media following the shooting.
"Man am tired of waking up everyday to bad news," former defensive tackle Shaun Smith wrote on Twitter.
Smith continued: "Another one of my former teammates [was] shot and killed rest easy Terrell Roberts one of the strongest DBs to play the game … rest easy my boy."
Facts About Crime in the United States
Violent crime in the United States has fallen sharply over the past 25 years, according to both the FBI's Uniform Crime Reports (UCR) and the Bureau of Justice Statistics (BJS) National Crime Victimization Survey (NCVS) (pdf).
The rate of violent crimes fell by 49 percent between 1993 and 2017, according to the FBI's UCR, which only reflects crimes reported to the police.
The violent crime rate dropped by 74 percent between 1993 and 2017, according to the BJS's NCVS, which takes into account both crimes that have been reported to the police and those that have not.
The FBI recently released preliminary data for 2018. According to the 
Preliminary Semiannual Uniform Crime Report
, January to June 2018, violent crime rates in the United States dropped by 4.3 percent compared to the same six-month period in 2017.
While the overall rate of violent crime has seen a steady downward drop since its peak in the 1990s, there have been several upticks that bucked the trend. Between 2014 and 2016, the murder rate increased by more than 20 percent, to 5.4 per 100,000 residents, from 4.4, according to an Epoch Times analysis of FBI data. The last two-year period that the rate soared so quickly was between 1966 and 1968.