Tenth Tibetan This Year Immolates Self
October 26, 2011 4:51 pm Last Updated: October 1, 2015 3:16 pm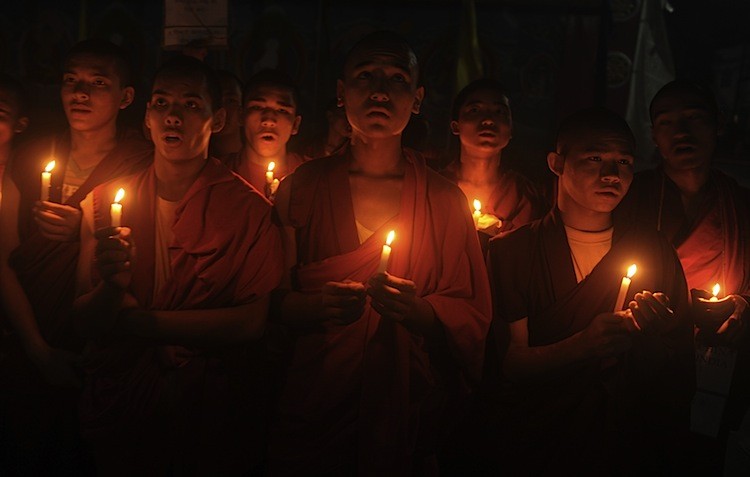 The tempo of self-immolations by Tibetan monks and nuns has quickened in recent weeks with the latest case occurring Oct. 25 in Ganzi, Sichuan.
The Voice of Tibet radio reported that a 38 year-old monk named Dawa Tsering from the Ganzi monastery set himself on fire at noon on Oct. 25, becoming the 12th Tibetan to do so for the sake of national liberty.
The report said that during the annual "necromancy" activities at the Ganzi monastery, Tsering doused himself with gasoline and set himself on fire as other monks looked on. While on fire Tsering shouted slogans: "Long Live Dalai Lama," "Let Dalai Lama return to Tibet," and "There are no human rights in Tibet."
Leaflets have reportedly been disseminated near Gede monastery, Aba Prefecture, Sichuan province, warning that unless the Communist Party's policies toward Tibetans change, self-sacrifices will continue; more than 40 people have prepared for self-immolation, it says.
In a statement released in early October, the London-based Free Tibet organization said that due to the Chinese Communist Party's mandatory "patriotic" education with its subsequent sequestration and confinement of those who speak out, the number of monks in Chuangeerdeng monastery in Sichuan Province has decreased from 2,500 in March down to the present 600.
Last month the Dalai Lama spoke at a conference and expressed his unwillingness to allow the Chinese Communist Party to determine and select the reincarnation of the next "living Buddha," which he described as a serious violation of religious freedom and Tibetan independence.
The new Tibetan leader in exile Lobsang Sangay said that the incidents show the "genuine grievances of the Tibetans and their sense of deep resentment and despair over the prevailing conditions in Tibet," according to Free Tibet. He said the underlying causes of those grievances need to be addressed with "utmost urgency."