Spanish tennis star Rafael Nadal assisted in the clean-up operation after a devastating flood hit his native island of Majorca, leaving a trail of piled vehicles and damaged infrastructure from surges of water and mud.
"Sad day in Majorca," the 32-year-old Majorca native said on Twitter. "My sincere condolences to the relatives of the deceased and injured by the severe floods in San Llorenc."
At least 10 people were killed when flash floods swept through the narrow streets of St. Llorenc on Tuesday, Oct. 10, after about 8 inches of rain fell in four hours and a river burst its banks.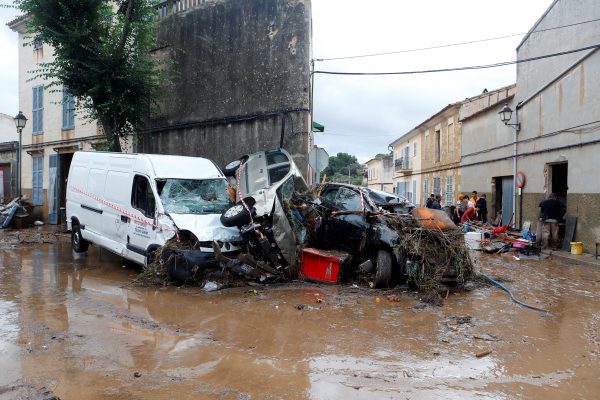 The only missing person as of Wednesday afternoon was a 5-year-old boy who disappeared with his mother. The Civil Guard later found the mother's body, according to sources quoted by Spanish private news agency Europa Press.
Hundreds of locals and tourists were trapped in partially submerged homes. Many clung to balconies, rooftops, and even trees waiting to be rescued.
Nadal invited people affected by the disaster to take shelter at his tennis academy in nearby Manacor.
"As we did yesterday we offer today the facilities of @rnadalacademy for all those who need accommodation," the sports celebrity said.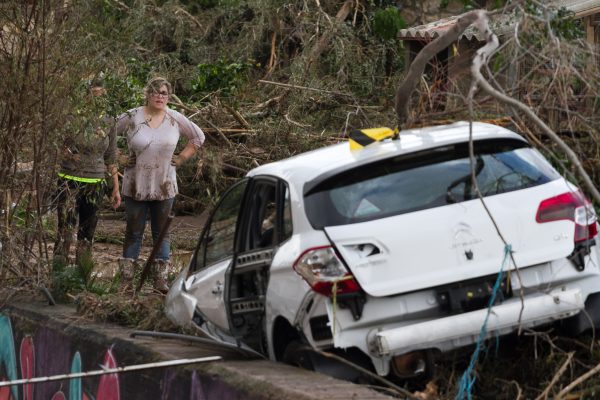 Victims of the devastating flood include British couple Anthony and Delia Green, who were en route to a hotel when their taxi was swept away by fast-moving floodwaters.
Officials said other victims included a Dutch woman and the former mayor of a Mallorca district, according to the Daily Mail.
More than 100 emergency workers with sniffer dogs and 80 soldiers were deployed by the Spanish military to help with the search and rescue efforts.
Authorities said that in all, over 500 people helped with the rescue and clean up.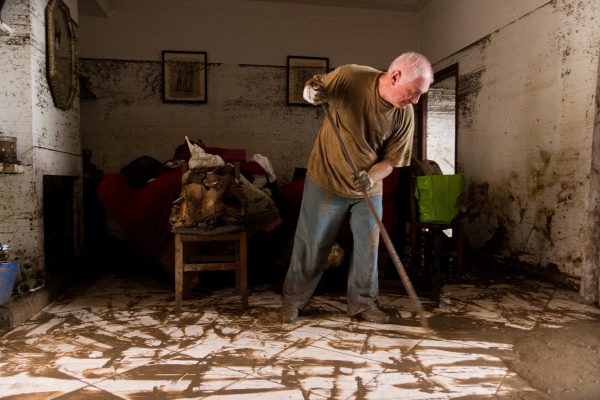 Survivor Manuel Torrescusa described having to swim out of his car through a window to safety.
"I swam 500 meters [1,640 feet] through the torrent until I got to a house," he said, according to the Daily Mail. "I hardly had any clothes on me as they all got caught on a metal fence when I was swimming."
A senior official from the Sant Llorenc des Cardassar Mayor's Office, Antonia Bauza, told radio station Cadena Ser that people were trapped in their homes and called the situation "a disaster."
"It's been a huge storm … we realized that we could not control the water," she said. "The situation is a disaster and we're trying to locate survivors and help people but everything is flooded and people cannot leave their homes."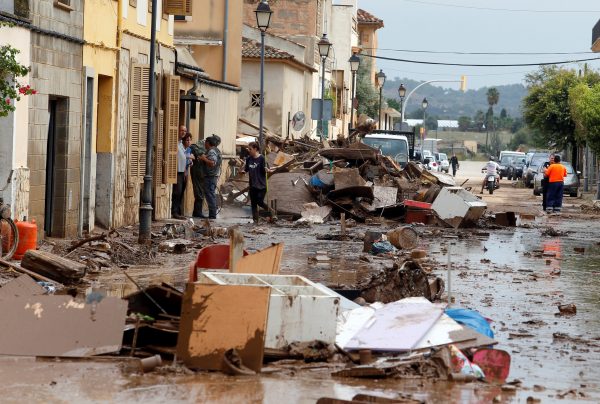 Spanish Prime Minister Pedro Sánchez said during a visit to the eastern coast of the island that the impacted area would be declared a "zone of catastrophe," which unlocks funds for recovery, reconstruction, and compensation of victims.
"The most important thing right now is to find the missing people and respond to the concerns of their families and to everyone who lives near the affected areas," he told reporters. "We will be there to support them at this difficult time."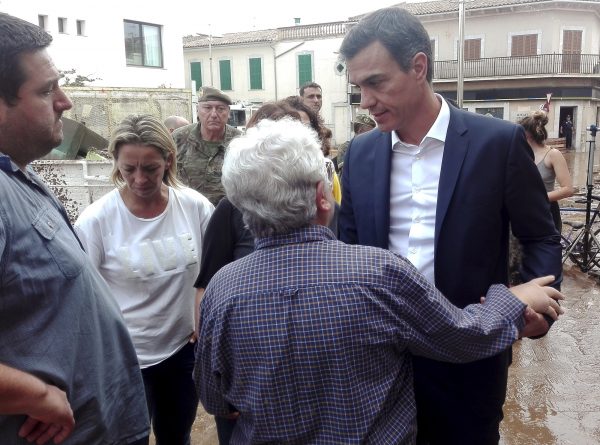 Tomas Oliver, cleaned his house as he celebrated that all the damage in his household had been material.
"We are grateful that we are all alive," Oliver said, "but we pray for those that have lost their lives to this huge flood."
Reuters and Associated Press contributed to this report.