A Tennessee man who was convicted of killing two people 34 years ago was put to death on Nov. 1, becoming the first death row inmate to be executed via the electric chair in the United States in five years.
"Let's rock," said Edmund Zagorski, 63, when he was asked about what his last words are, CNN reported.
Zagorski had a grin on his face the entire time until a helmet and a sponge were both placed over his face; then, Zagorski grimaced, a reporter with The Tennessean said, as reported by CNN. Another reporter with WTVF said that Zagorski wore white prison trousers and a yellow shirt.
He was pronounced dead at 8:26 p.m. ET after his U.S. Supreme Court bid was denied.
He had eaten pickled pig knuckles and tails for his final meal, according to prison officials, NBC reported.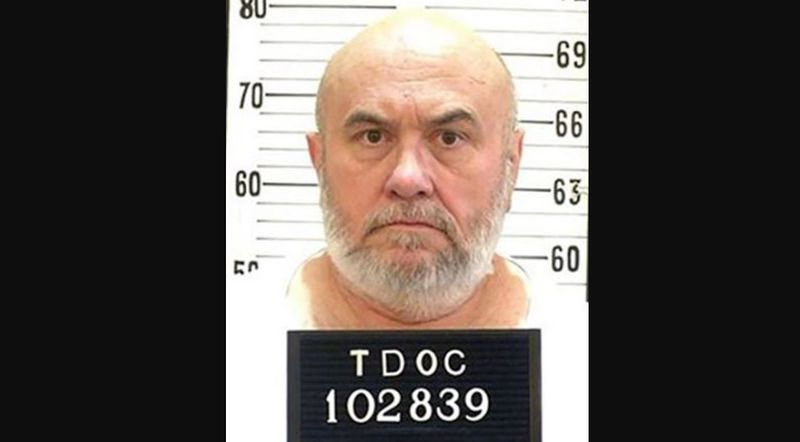 The Tennessean reported that he requested the electric chair on Monday after the Tennessee Supreme Court rejected using lethal injection drugs.
Zagorski told prison authorities that he'd rather get the electric chair than lethal injection.
"Between two unconstitutional choices I choose electrocution," he claimed, according to the paper. "I do not want to be subjected to the torture of the current lethal injection method."
Tennessee Gov. Bill Haslam issued a statement on using the electric chair.
"I am granting to Edmund Zagorski a reprieve of 10 days from execution of the sentence of death imposed upon by him by a jury in 1984 which was scheduled to be carried out later today. I take seriously the responsibility imposed upon the Tennessee Department of Correction and me by law, and given the federal court's decision to honor Zagorski's last-minute decision to choose electrocution as the method of execution, this brief reprieve will give all involved the time necessary to carry out the sentence in an orderly and careful manner," he stated on Oct. 11.
The last time Tennessee executed an inmate via the electric chair was in 2007 when the state put 45-year-old Daryl Keith Holton for killing his four children, noted NBC.
Fentanyl Execution
In the realm of unusual executions, Nebraska recently carried out its first execution since 1997, putting Carey Dean Moore (as seen in the top video) to death for the slayings of two taxi cab drivers. The case is notable because Nebraska became the first state to use fentanyl, an opioid that has been blamed for the overdose deaths of thousands of Americans each year.
Moore was convicted in 1979 for killing Reuel Van Ness and Maynard Helgeland in Omaha.
It prompted two pharmaceutical to file a lawsuit against the state of Nebraska before dropping the suit, Omaha.com reported. Both firms, Fresenius Kabi and Sandoz, made a late attempt to try and block the state from carrying out Moore's execution, saying they would suffer financial harm if their fentanyl products were linked to a lethal injection.
Moore, 60, spent 38 years on death row before the execution was carried out.