On Dec. 30, 2021, the share price of China's e-commerce giant Alibaba Group Holding Ltd (9988.HK) closed at HK$109.9 (approximately $14.3), down 52.75 percent from the same period in 2020. Similarly, China's gaming and social media company Tencent Holdings Ltd (0700.HK) suffered a decline of 21.38 percent per share the same day. Both have fallen out of the global top 10 firms in 2020 ranked by market capitalization.
The year of 2021 marked mounting pressure from Chinese regulators on domestic private enterprises. A large number of investors, who were drawn to internet companies in the first months, found themselves losing money by the end of the year. While it intensified its efforts to regulate private Chinese firms over "anti-trust" concerns, the Chinese Communist Party (CCP) encouraged state-owned enterprises (SOEs) to make acquisitions or mergers and gain more competitive positions in the market.
Hong Kong-based China expert Alexander Liao described the phenomenon as a trend where state enterprises advance as private firms retreat in the country.
"Policy uncertainty has posed the biggest threat for private companies in China," he warned in an interview with The Epoch Times. "Under the CCP authoritarian regime, regulatory policies are, to some degree, arbitrary, which oftentimes exceeds investors' expectations."
Tencent, Alibaba, and shopping platform Meituan (3690.HK) occupied the top three in Hurun China 500 Most Valuable Private Companies 2020. However, they each experienced a sharp drop in share prices after the CCP regulators rolled out "anti-monopoly" measures in 2021.
Investors Sustain Losses Amid 'Anti-Trust' Probes into Private Firms
In December 2020, the State Administration for Market Regulation kicked off an anti-monopoly investigation into Alibaba. Findings show Alibaba's implementation of its "one or the other" policy that excludes merchants who sell on Alibaba from using its competitors excludes and limits competition in the service market of online retail platforms in China, violating China's anti-monopoly law. Consequently, the company received a substantial fine of $2.863 billion on April 10, 2021.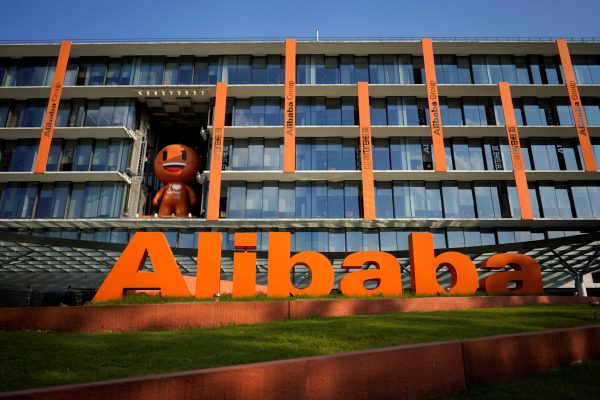 In the same month, regulators also turned their spearhead against Meituan. In October 2021, the shopping platform was fined $541 million for alleged monopolistic practices, including "one or the other" policies in the market for online food delivery services in China, prompting merchants on its platform to enter into exclusive partnership agreements.
The two fines against Alibaba and Meituan alone hit roughly $3.4 billion, which far exceeds the average annual fine amount of $62 million over the past five years, according to Haitong Securities.
Likewise, internet giants like Tencent, Baidu, Inc. (9888.HK), DIDI Global Inc (DIDI.NYSE), and Jingdong Group Co Ltd (9618.HK) were targeted and placed on a list of "anti-monopoly" investigations that involved their previous mergers.
In July 2021, Chinese authorities ordered Tencent to give up its exclusive music licensing rights in response to its hold of more than 80 percent of the exclusive music library in China's online music playback platform market in the wake of an acquisition of stakes in China Music Group.
On Nov. 20, 2021, the State Administration for Market Regulation (SAMA) punished domestic internet firms for further monopolizing the industry through mergers. In each of the 43 cases involved, each company received a capped penalty of about $80,000 under the anti-trust law. Tencent, Alibaba, Baidu, Didi, and Jingdong were among the hard-hit. Tencent was the most affected, involving 13 cases and with total fines of approximately $1.04 million. Alibaba was charged in eight cases, which led to combined fines of $640,000.
The CCP's sweeping anti-trust crackdowns caused a plummet in share prices in China's internet sector. The Hang Seng Tech Index (HSTECH), which includes the above-mentioned companies, stood at 5,475.7 points on Dec. 30, 2021, nearly 50 percent off its peak of 10,945.22 points on Feb. 17.
As a result, investors who put heavy stakes in technology stocks sustained heavy losses. The SoftBank Group Corp, a venture capital firm, also lost a great deal of money as an investor. The SoftBank Group announced its earnings results on Nov. 8, showing that its net asset value had dropped 23.4 percent to $187 billion as of Sept. 30 from $244 billion on June 30. The primary contributing factor was the plunge in Alibaba's share price.
Additionally, China-focused exchange-traded funds (ETFs) also suffered huge losses. Among those worst affected funds, the Krane Shares CSI China Internet ETF (KWEB) experienced its net worth plunge from its February peak, according to the Financial Times.
CCP Spurs State-Owned Firms to Become 'Super Players'
While it tightens its grip over private firms in the name of "anti-trust," China encourages and even leads SOE mergers to cement their market positions. Nurturing "super players" has become one of the CCP's ways to "transform" its SOEs.
"SOEs should become market players with core competitiveness," the State-owned Assets Supervision and Administration Commission (SASAC) announced in a 3-year action plan for SOE transformation (2020-2022) in October 2020.
Actually, the year of 2021 saw the emergence of multiple "super players" among Chinese SOEs. In December alone, there were reportedly two of them: China Rare Earth Group and China Logistics Group.
China Rare Earth Group was created in the city of Ganzhou, eastern China's Jiangxi Province, on Dec. 23. It mainly consists of five entities, namely Aluminum Corporation of China, China Minmetals Corporation, Ganzhou Rare Earths Group, China Iron & Steel Research Institute Group, and Grinm Group Corporation Limited. The last two are research-oriented companies in the industry. Moreover, China Minmetals Corporation ranked 19th in the top Chinese 500 enterprises in 2021.
China Logistics Group, established on Dec. 6, includes China Railway Materials Group Corporation and four companies in the logistic segment of China Chengtong Holdings Group Ltd. Meanwhile, the group has recently had China Eastern, China COSCO SHIPPING Corporation Limited, and China Merchants Group as its investors.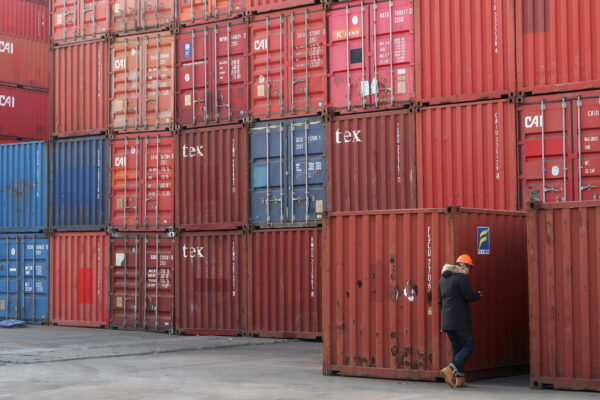 The newly formed China Logistics Group has more than 600 branches, 120 exclusive railway lines, 42 futures delivery warehouses, and nearly 3,000,000 specialized freight vehicles, according to state media People.cn. Its business network functions in 30 Chinese province-level regions as well as five overseas continents. Such a massive scale brings self-evident competitive advantages to the state-owned giant in the international logistics market.
There is Sinochem Holdings. It appeared on May 8, 2021, deriving from Sinochem Group Co., Ltd. and China National Chemical Corporation Ltd. via restructuring. Its total assets and revenues both exceed $157 billion, which People.cn describes as the world's largest chemical company.
Also notably, Chinese provincial SOEs are moving toward "super players" by merging and reorganizing. An outstanding example is northern China's Jinneng Holding Group, which ranked 44th in the top Chinese 500 enterprises in 2021. It represents an unprecedented effort of restructuring firms in the province of Shanxi. Formed on Oct. 30, 2020, the group was based on Datong Coal Mine Group Co., Ltd., Jincheng Anthracite Coal Mining Group Corporation of Shanxi, and Jinneng Group Corporation. It also absorbed assets of Lu'an Group of Shanxi and Huayang New Material Technology Group Co., Ltd. as well as China Taiyuan Coal Trading Center.
Nearly 40 central SOEs have been regrouped since CCP's 18th National Congress in 2012, according to People.cn. Hao Peng, head of the SASAC, expressed that SASAC would promote optimization of the state-owned capital pattern and help "create a batch of key enterprises" in different sectors.
"Anti-trust itself propels market economy as monopoly often goes with inefficiency and lack of innovation," said Liao. "However, the CCP is building up 'monopolistic' SOEs while brandishing the stick towards private firms."