KATHMANDU, Nepal—As hundreds of climbers traversed up and down the icy slopes near the summit of Everest in late May, eight mountaineers lost their lives. With two climbers losing their lives in mid-May, the death toll reached 10, marking this year's season one of the deadliest in the history of expedition on the world's highest peak.
One British, one American, one Austrian, two Irish, and four Indian climbers, as well as one Nepalese guide, were among the dead in this year's spring climbing season on Everest. Ten others died on five 8,000-meter peaks in Nepal this season.
In 2018, five people died on Mount Everest.
Nepal has issued a record number of permits—381—to foreign climbers this year. An equal number of mountain guides help climbers reach the top of the 8,848-meter peak.
While a longer weather window spread over two weeks would have allowed mountaineers to plan their summit bids to avoid congestion at the so-called death zone above 8000 meters, poor weather conditions this season forced everyone to try their luck during one week, officials said.
As a result, long lines of climbers formed at dangerous levels, where oxygen levels are only about 30 percent of what they are at sea level.
Mountaineering experts said some of the deaths may have been due to the number of mountaineers trying to climb Mount Everest.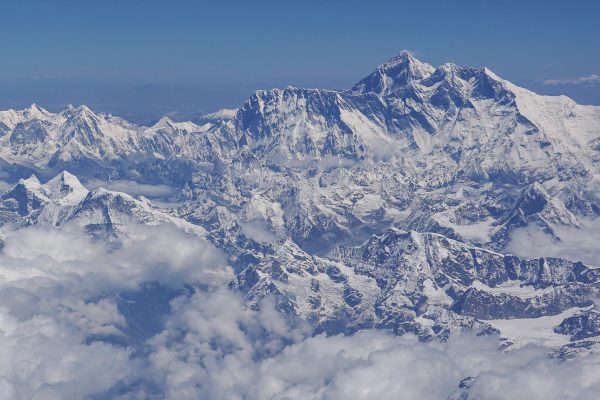 "This [the deaths] was very unfortunate. There are a number of reasons for that," said Temba Tsheri Sherpa, a former Everest climber who now runs a small expedition company in Kathmandu. "There's a cutthroat competition among local [expedition] companies. They offer half the price when compared with foreign companies. This has resulted in a big number of inexperienced climbers and guides on the mountain," he said.
Each foreign climber pays $11,000 for a permit to climb Everest, which is an important source of revenue for the impoverished country. Due to the difficult weather conditions, climbers attempt to scale the peak in the last two weeks of May, when weather windows occur two to three times.
Sherpa said Chinese and Indian climbers with little or no experience on mountaineering had flocked to Everest. "They rely on inexperienced Sherpa [climbing] guides because they cannot afford a Sherpa with three to four Everest summits under his belt," he told The Epoch Times.
But Murari Sharma, managing director of Everest Pariwar Trek, a company that supports expeditions of British company Summit Climb whose client died on Everest on May 25, downplayed the safety concerns associated with overcrowding.
"Everest expedition depends on weather. This year, there was only a brief weather window," he said.
A photograph taken on May 22 of a long line of climbers above 8,800 meters went viral online, highlighting the human traffic jam near the mountaintop.
On May 26, Nepal's Department of Tourism issued a press statement in response to the widespread criticism over the incident.
"Mountaineering is an adventurous, complex, and sensitive job. So, a few unfortunate accidents happen during the expedition," the statement read.
Alan Arnette, a respected mountaineering blogger and climber, said a huge crowd near the top caused delay, which slowed the climbers' pace, made them exhausted, and forced them to use more of their precious bottled oxygen.
"It's clearly true that crowds slow the pace of a climber and thus increase fatigue and the use of oxygen. Some of these climbers who died spent 10 or 12 hours to get to the summit and 4 to 6 hours to get back down near the South Col [at 7,906 meters]," he wrote on his blog on May 26.
Sherpa said the government should introduce a rule limiting the number of climbers on Everest.
"It must determine the number for every season, based on weather conditions and applications. If the same number of climbers is allowed on Everest again, fatalities will surely increase next year," he said.