Temporary Price Intervention in 24 Provinces
January 28, 2008 12:00 am Last Updated: January 28, 2008 12:00 am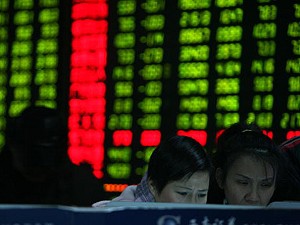 CHINA—To curb skyrocketing inflation, and prevent possible social unrest, 24 provinces have implemented temporary price intervention measures in various food product categories.
Although China's central bank raised the interest rate five times and the bank reserve ratio nine times in 2007, the consumer price indices continue to rise. They have risen from 2.2 percent to the present 6.5 percent, a ten year high. According to a mainland media report, a man even committed suicide in Guangdong Province because of skyrocketing inflation in mid-January.
Pork Prices Up 200 Percent
Chinese New Year is around the corner, and many Chinese people are concerned and dissatisfied with the price increases, because of the rising cost of family gatherings during this time of year. The prices of pork and sea food have been going up almost daily in Hong Kong's neighboring city Shenzhen. According to state media, pork prices increased sharply because of the coming Chinese New Year. Pork alone has risen 200 percent since the beginning of 2007.
According to the Development and Reform Commission, as of January 25, there are already 24 provinces, Autonomous Regions, and national municipalities that have published a list of commercial items covered by the temporary price cap.
For example, Zhejiang Province's list includes: rice, food products, rapeseed oil, soybean oil, pork, milk, and liquefied petroleum gas. There are five local food related enterprises that are requested to apply for price increases before they can do so, just like when China had a planned economy.
On January 25, Liaoning Province put five major categories of products on the intervention list: food and food products, edible vegetable oils, pork, beef, lamb and their products, including dairy products, etc. The authority set three price increase limits that must be reported to the official departments: any increase more than 4 percent, ten-day cumulative increases more than 6 percent, and 30-day cumulative increases more than 10 percent.
Additionally, Commissioner Zhang Wanheng of the Beijing City Development and Reform Commission indicated that Beijing will also announce its price monitoring and control list.