Telstra has agreed to a $50 million penalty after sales staff from five licensed stores were found to use "unconscionable conduct" to sell post-paid mobile contracts to Indigenous customers who could not afford or understand the plans.
The Australian consumer watchdog found each customer accrued an average debt of over $7,400.
The telco had admitted to breaching Australian Consumer Law when sales staff in Alice Springs, Casuarina, and Palmerston (NT), Arndale (SA), and Broome (WA), signed up 108 Indigenous consumers between January 2016 to August 2018.
Many customers spoke English as a second or third language, and had difficulty understanding Telstra's written contracts. Some were also unemployed and relied on government benefits or pensions as their main source of income.
Telstra admitted that staff used unfair selling tactics and leveraged substantially stronger bargaining positions. Telstra was the only mobile network provider available for some customers living in remote areas.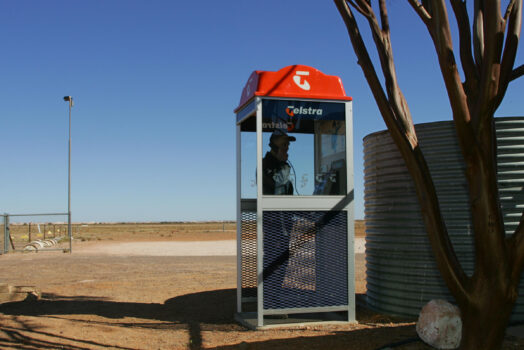 The Australian Consumer and Competition Commission (ACCC) last year began investigating the claims and instituted formal proceedings in the Federal Court on Thursday.
"This case exposes extremely serious conduct which exploited social, language, literacy and cultural vulnerabilities of these Indigenous consumers," ACCC Chair Rod Sims said.
"These debts significantly impacted the affected individuals. For example, one consumer had a debt of over $19,000; another experienced extreme anxiety worrying they would go to jail if they didn't pay; and yet another used money withdrawn from their superannuation towards paying their Telstra debt," he added.
In some cases, Telstra staff did not explain to customers the financial exposure they faced under the contracts, and falsely represented that certain products were "free."
The ACCC also found staff manipulated credit assessments for some customers, including falsely indicating they were employed so that they could enter the contracts.
The ACCC was satisfied that Telstra's board and senior executives were unaware of the improper sales practices and acknowledged gaps in internal systems.
Telstra has since taken steps to waive the debts, refund money paid and put in place steps to reduce the risk of similar conduct in the future.
The Federal Court will hand down it's ruling at a later date. If the Court accepts the proposed $50 million penalty, it will be the second-highest total penalty ever imposed under Australian Consumer Law.
The ACCC meanwhile, has accepted a court-enforceable undertaking from Telstra to remediate affected consumers, improve existing compliance programs, and review and expand its Indigenous telephone hotline.
Telstra CEO Andrew Penn has apologised for the failings in the company and said despite the small number of customers it affected; he took full accountability for the incident.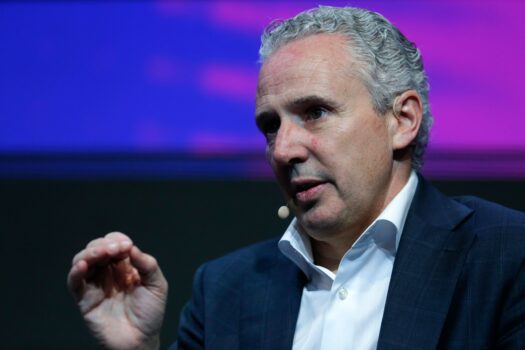 "I have spoken often about doing business responsibly including about these failings since earlier this year. I am determined we have a leadership position and hold ourselves accountable in this regard," he said in a statement to The Epoch Times.
"While it was a small number of licensee stores that did not do the right thing, the impact on these vulnerable customers has been significant, and this is not OK," he added.
"We have taken steps to provide full refunds with interest, waived debts, and allowed most customers to keep their devices to help make things rights."
Penn has visited some of the affected customers in the Northern Territory, South Australia, and Western Australia to hear the impact the sales practice had on them and to monitor ongoing programs that were set up to assist the communities.
Rob Nicholls, associate professor at the University of New South Wales, said the willingness to settle the case demonstrated how "egregious" the conduct was, and it echoed similar incidents involving funeral insurance and financial service providers selling to Indigenous communities.
"Telstra has apologised, but the fact that its conduct occurred means that there was a governance failure and a failure of internal controls," Nicholls told The Epoch Times.
Nicolls argued that Telstra CEO Penn was correct to take responsibility for the incidents as corporations who license their brands to franchisors, do carry the risk of reputational damage when safeguards fail.