LONDON—A teenage boy has been arrested on the Scottish island of Bute on suspicion of murdering a 6-year-old girl, police said.
The body of Alesha MacPhail was found almost three hours after she was reported missing on July 2.
The 6-year-old was discovered at 9 a.m. in a wooded area on the grounds of a closed hotel about a mile from her home.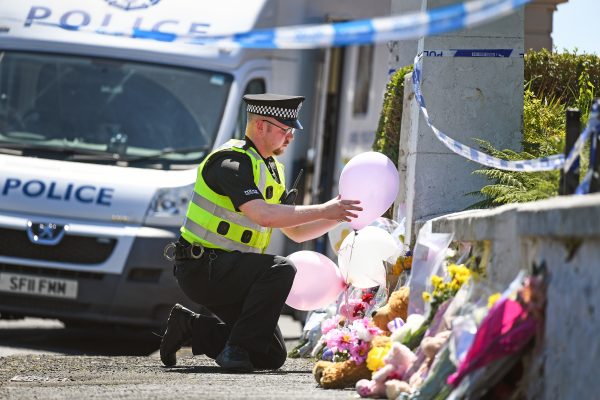 On July 4, Police Scotland appealed for witnesses in the case.
"The response to our earlier public appeals has been significant," said Detective Superintendent Stuart Houston in a statement. "However, despite this evening's major development, I am still appealing for anyone who was in the Ardbeg Road area of Bute on Sunday night or in the early hours of Monday, and who may have information about Alesha's death to contact us."
He added, "Anyone who has CCTV at their home or business, or indeed any motorists with dashcam footage which might help with our investigation, are also urged to get in touch."
A nine-hour post-mortem examination on July 3 enabled police to confirm Alesha's death was a homicide and that she had been killed either at home or on the grounds of the hotel.
They also confirmed the suspect they had arrested was aged 16 and would appear before Greenock Sheriff Court on July 6.
Police have yet to reveal the cause of Alesha's death.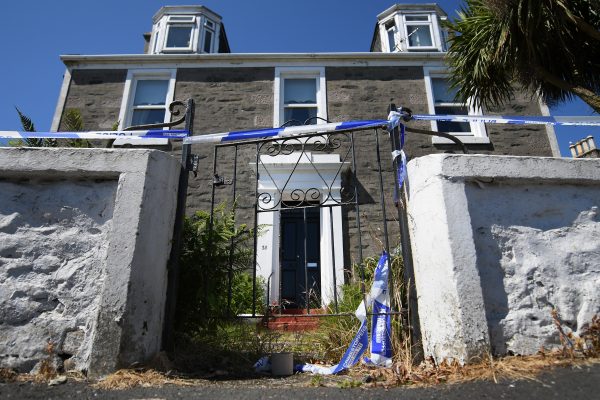 Alesha was staying with her grandparents in Bute for a three-week summer holiday when she went missing from her bed.
According to the Daily Mail, the grandparents have not been seen since the little girl went missing.
Local police have drafted in extra personnel from across Scotland to assist in the investigation, as well as forensic specialists.
Police said that some items had been removed, including a vehicle, as part of their investigations.
Houston told the press that Alesha's family are "utterly devastated" and repeated his appeal for anyone with information to come forward.
He said, according to the Scotsman, "Alesha had lots of friends who will no doubt find it very difficult to comprehend why they will never see their friend again. For such a young girl to have her life taken away is incomprehensible."
Bute is an island of around 6,500 inhabitants off the west coast of Scotland. Residents like Reverend Owain Jones expressed horror over the killing. "We're all absolutely staggered, we have no words for this and it's beyond any power of words to express," Jones told Scottish newspaper The Scotsman.
"We're all just really sitting in a kind of shared stunned silence just trying to uphold each other. Bute is one of these places that is incredibly safe. You take all sorts of things for granted here and don't panic if you forget to lock the house or whatever.
"It's not a remote island in the classic sense—it's only 90 minutes to Glasgow—but even so it is an island and we all know each other at least by sight, and it's an extremely safe place and there is no context for this."
Wendy Davie, Alesha's head teacher at Chapelside primary school in Airdrie, about 60 miles away from Bute, said in a statement that Alesha "loved being at school and enjoyed all aspects of literacy, in particular writing. She was such a perfectionist in her handwriting and was very proud of her work."
Alesha's uncle CJ MacPhail wrote a tribute to the youngster on Facebook, thanking people for their support, local media reported.
He wrote, "I would also like to let yous see what sort of lovely wee girl my niece was and also what whoever has done this has taken from us."