Teenage Mutant Ninja Turtles Star Megan Fox 'In Love' With the Cartoon But Fans Will Decide Fate of Film
April 10, 2014 6:39 pm Last Updated: April 10, 2014 6:39 pm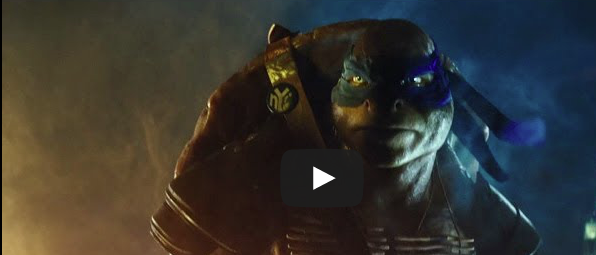 In an interview with The Hollywood Reporter, star of the film Megan Fox, confirmed that she's a die-hard fan of the 80's story about four Ninjitsu-trained Turtles. 
"I was really in love with them," Fox told THR.
She explained that growing up with her big sister, who's 12 years older, and wanting to be like her, made Fox interested in the cartoon.
"It's a really cool project for me because it was a huge part of my childhood, and it's always been," she said.
"Teenage Mutant Ninja Turtles" is the live-action/CGI adventure of four Ninjitsu-trained Turtles, Leonardo, Raphael, Michelangelo, Donatello, and their sensei, Master Splinter. Appearing from the sewers of Manhattan they embark on epic battles to combat evil in the city.
The film, directed by Jonathan Liebesman, with producer Michael Bay, will be hitting the theaters on August 8, 2014. Fox will play April O'Neil, journalist and a friend of the Turtles. 
Although the film's the movie trailer was viewed 31.4 million in its first week, according to the film's tumblr page, it stands to be seen whether fans will show up at the theaters. 
Critics were skeptical of the film's portrayal of the turtles and the original story. After the trailer came out, The Guardian called the turtles "sinister CGI creations." The cartoon's creator, Peter Laird also didn't admire the remake and said that the changes to the basic design of the Turtles was like "fixing what is not broken," according to an interview with Comic Book Movie. 
"It's altogether possible that, in the context of this new movie, these designs will work well and not seem so odd, but I still point to what Jim Henson's "Creature Shop" team did with their rendering of the Turtles in rubber and paint as the best translation (in live action, anyway) of the Turtles as Kevin Eastman and I created them," he said.
Fox's acting skills have also been under scrutiny post "Transformers."
Perhaps it's up to the CGI and rest of the cast in the film including the turtles Rapahel (Alan Ritchson), Michelangelo (Noel Fisher), Donatello (Jeremy Howard), and Leonardo (Pete Ploszek) to make the film a summer blockbuster. 
Also staring in the turtles film are Will Arnett, Whoopi Goldberg, and Johnny Knoxville.