A teen violin prodigy, Katya Tsukanova, died of an apparent drug overdose at her family's mansion in London, according to reports, which said that it's part of a new "Calvin Klein" drug craze.
Experts have warned that "Calvin Klein" drug binges involve ketamine and cocaine, and "wreak havoc on the brain's chemical system and can greatly impair overall brain functioning," says Ketamine.com, a website dedicated to treating ketamine abuse.
A teenage violin prodigy was found dead at her father's Kensington mansion. One source believes she died from a mixture of cocaine and ketamine, a 'calvin klein' https://t.co/u55TwSVtkA

— The Telegraph (@Telegraph) July 12, 2019
Ketamine, known as "special K," is a dissociative, hallucinogenic drug that became popular in the 1990s as part of the club and rave scene.
The Telegraph reported that Tsukanova, 17, had performed at the London Royal Opera House just days before she overdosed. She gave her first performance at age 5 and traveled around the world, playing in a number of high-profile venues, including New York's Carnegie Hall.
"She was such a smart girl, and she made one bad choice. What can we parents do?" Katya's father, Igor Tsukanov, was quoted by The Metro as saying. "The children will do what they want anyway, and they never tell you the truth."
Tsukanova said he knew his daughter's friends were into drugs, the Mirror reported. But he thought she only drank.
Banker dad finds violin prodigy daughter dead after 'taking Class A cocktail' https://t.co/cHDpMmINSt pic.twitter.com/5OU9ZPyRQR

— Daily Mirror (@DailyMirror) July 12, 2019
He said he doesn't blame anyone for her death.
"My daughter was so happy," Tsukanov told the Telegraph, according to The Strad. "She had just performed at the Royal Opera House and she was planning for the future. She even had a board on her bedroom wall with all her concerts perfectly laid out. Then one morning I came in, and she was lying dead on the floor."
This is just so tragic https://t.co/n6caNSIQUq

— Metro (@MetroUK) July 12, 2019
The U.S. National Center for Biotechnology Information said has said the ketamine-cocaine combination has become popular among the youth. There is now an "increased risk of human immunodeficiency virus (HIV) infection" due to the drug use, but it didn't specify exactly how, the agency said.
Ketamine Linked to Nightmares
A 2017 study found that ketamine "doesn't lower levels of pain or reduce the need for pain-killing opioid drugs in the days after an operation, though anesthesiologists often use it with those goals," says Washington University.
"In addition, older surgery patients who receive it are more likely to experience hallucinations and nightmares in the recovery room and for several days following surgery. Past studies have even suggested ketamine might alleviate postsurgical delirium and confusion in older adults," it adds.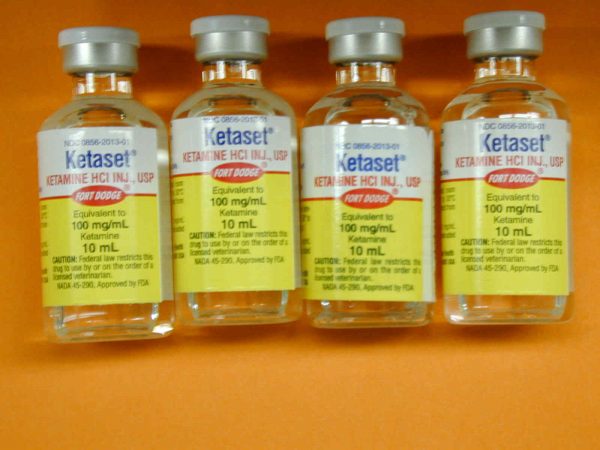 A researcher, Michael S. Avidan, professor of anesthesiology and of surgery at Washington University, said that the drug may provide protection to the brain during surgery, pain, and delirium.
"Unfortunately, it didn't do either. And while not helping with those things, ketamine was causing other problems for patients, such as an increase in hallucinations and nightmares," he said.