The sister of One Direction singer Louis Tomlinson, Felicite Tomlinson, overdosed on a "perfect storm" drugs, including oxycodone, Xanax, and cocaine, it was reported.
The 18-year-old was found dead at her flat in Earl's Court, located in west London, in March 2019.
During an inquest into her death, coroner Shirley Radcliffe said that while the teen ingested a cocktail of drugs, there was no evidence showing it was "a deliberate act to end her life," reported The Guardian.
Tomlinson's cause of death was listed as misadventure.
View this post on Instagram
Officials said that she had started taking drugs following the death of her mother, Johannah Deakin, who died of leukemia in 2016.
Tomlinson's friend, Zainab Mohammed, found her dead after the two had taken cocaine the night before.
The coroner said of Mohammed: "You … say that both you and Fizz did lines of cocaine on the night of 12 March. You went to bed and saw Félicité do more lines, but you don't know how many she did and then you fell asleep. You also said you had gone with her to buy cocaine on the night."
Mohammed said that she wasn't aware of any drugs other than cocaine being done on that night.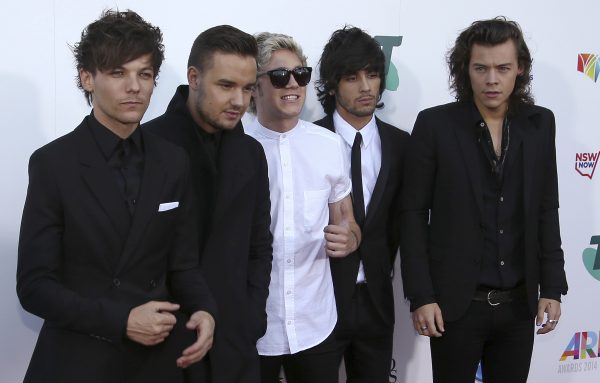 Later, toxicologist Dr. Susan Paterson said "toxic" levels of oxycodone and Xanax, an anti-anxiety drug, were found in her system.
Radcliffe also said that "her family clearly wanted her to engage with drug services," Sky News reported. "Her use of drugs was a considerable danger to her. She was an individual who took drugs deliberately and has succumbed to their said effects accidentally."
Mark Tomlinson, her father, said that Felicite was a "much-loved daughter and sister."
He continued: "Felicite had huge hopes and aspirations for her future, a lot of which were beginning to come to fruition at her untimely passing. She is missed by all who knew and loved her," The Guardian reported.
Her sister, Phoebe, also said in a tribute: "You were my best friend, sister, motivator and person that could make me laugh until I cried."
In the United Kingdom, death by misadventure is the official name for a death caused by an accident.