Prosecutors in Wisconsin on Thursday charged an Illinois teenager who allegedly shot three people during riots in Kenosha earlier this week.
Kyle Rittenhouse, 17, was charged by Kenosha County prosecutors with one count of first-degree reckless homicide, one count of first-degree homicide, two counts of recklessly endangering safety, one count of attempted homicide, and one count of possessing a dangerous weapon by a person under 18, according to court records.
The teenager was arrested Wednesday, the day after the shooting, in Antioch, Illinois, where his place of residence is listed.
Rittenhouse, who is being held without bond, is due to appear in court in the city for an extradition hearing on Friday.
According to a criminal complaint, Rittenhouse shot two men who ran at him and another who approached him while holding a gun. Erich Pratt, senior vice president of the Gun Owners of America, pointed to the videos and said in a statement that "it appears" Rittenhouse "was acting in self-defense."
Friends of the deceased said they were working to protect others from Rittenhouse.
"He put his life on the line for others. That's what he did," a friend of Anthony Huber told CBS 58.
Lin Wood, who is representing Nicholas Sandmann in defamation cases against news agencies, announced Thursday night that a Texas-based group called the Fight Back Foundation was sending lawyers to meet with Rittenhouse and his family.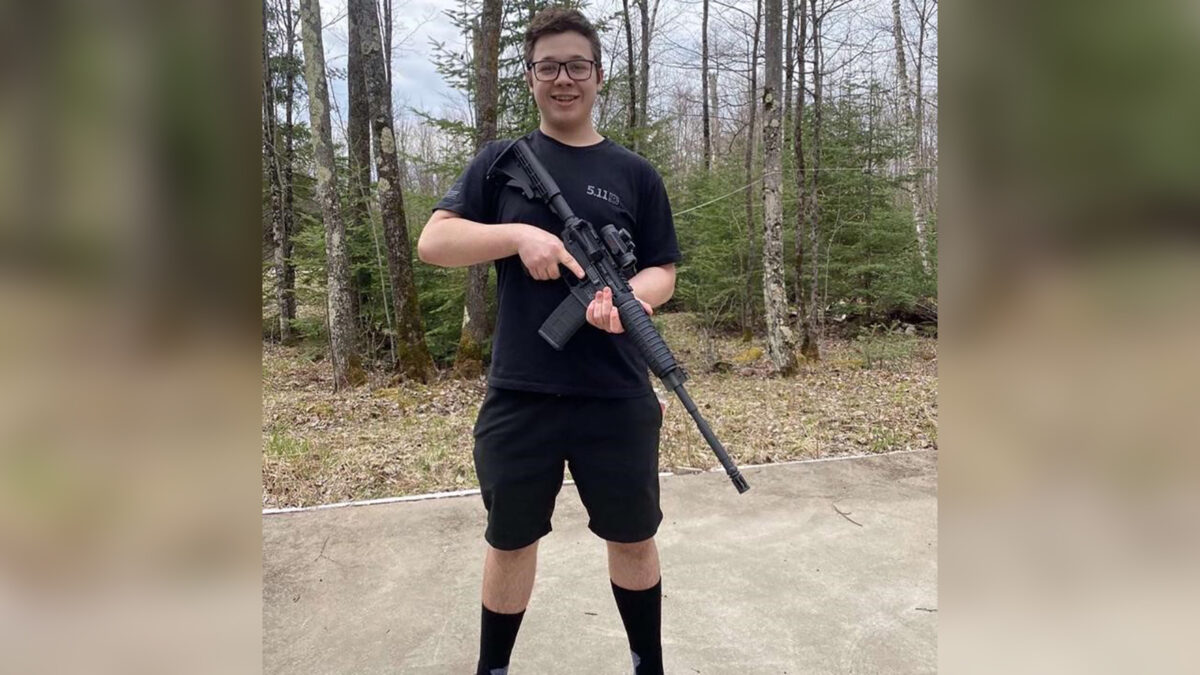 The team is bolstered by local and national lawyers, he added on Twitter. They are taking donations for Rittenhouse's defense. GoFundMe removed multiple fundraisers for the teen.
"We will obtain justice for Kyle," Wood said.
Riots started in Kenosha, a city of some 100,000 between Milwaukee and Chicago, on Sunday night following the police shooting of a 29-year-old man named Jacob Blake.
Blake, who had an arrest warrant out for sexual assault, was at the home of a girlfriend who did not want him there, the Wisconsin Department of Justice said in an update this week. Video footage showed Blake struggling with officers before walking away to his vehicle and reaching in the driver's side.
As he did, officer Rusten Sheskey held onto Blake's shirt and fired his service weapon seven times, investigators said.
Blake, who was rushed to Froedtert Hospital with serious injuries and is said to be paralyzed from the waist down, admitted to having a knife in his possession, according to the department. A lawyer for Blake didn't respond to an inquiry on the matter.
Accusing police of mishandling the situation, protests grew in the hours after the shooting, turning into complete mayhem overnight as rioters burned buildings and vehicles and looted small businesses.
The chaos continued the next two evenings, culminating in the deadly shootings.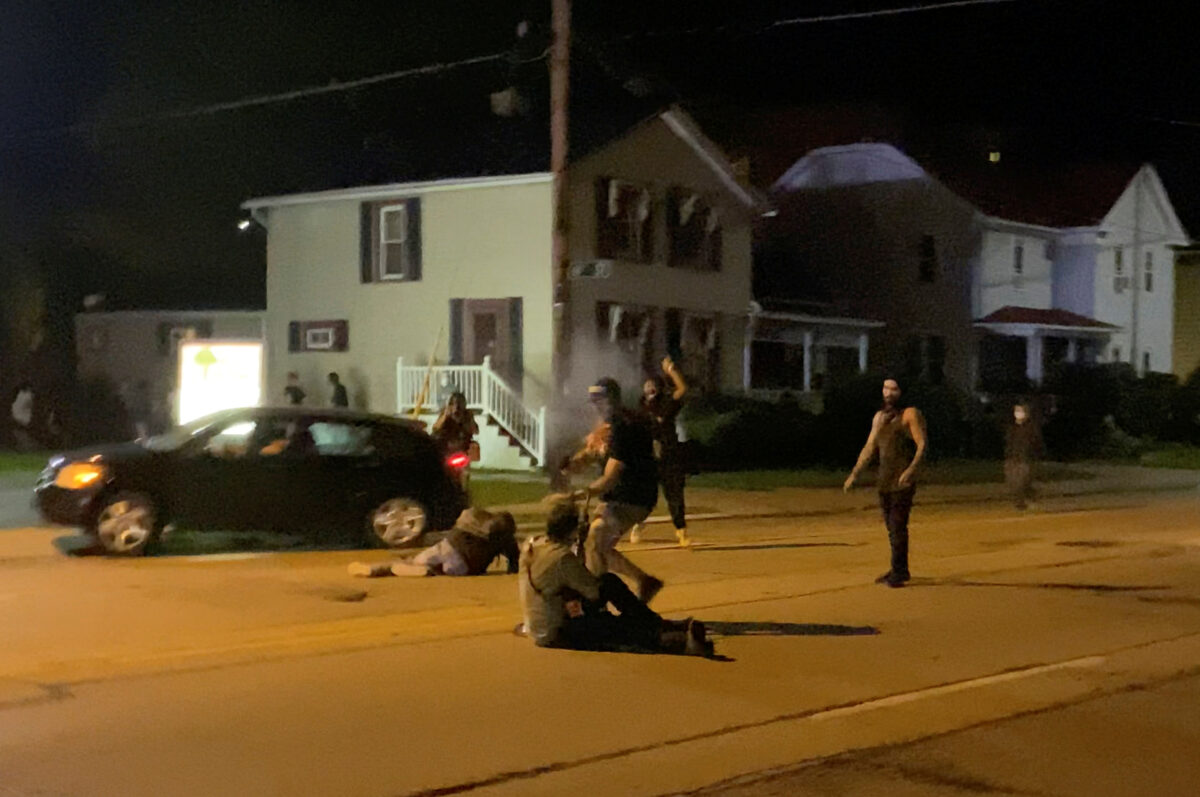 According to video footage from the scene, and witnesses, Rittenhouse walked towards police officers with his hands in the air but he was not arrested. He later traveled about 20 miles to Antioch.
Asked about what happened, Kenosha County Sheriff David Beth told reporters at an Aug. 26 briefing that he wasn't there, but could envision the scene.
"There is screaming. There's hollering. There's chanting. There's a squad car running," he said. Shooting situations create high stress, he continued, and people develop "such incredible tunnel vision."
Wisconsin Attorney General Josh Kaul, in a statement about those who were shot, said: "We are thinking of their destroyed futures and their friends and families that must live with this overwhelming grief."
"Kenosha residents deserve the opportunity to grieve, come together, peacefully protest, call for change, and heal. The heavily armed vigilantes, arsonists, and other opportunists who have come to Kenosha to attempt to spur chaos have interfered with that and caused drastic harm to people. If those engaging in violence and destruction of property believe they are furthering some broader goal, they are wrong. They should leave Kenosha," he added.
The American Civil Liberties Union (ACLU) called Thursday for Beth and Kenosha Police Chief Daniel Miskinis to resign, in part because of the sheriff's remarks about why Rittenhouse wasn't arrested on the scene.
"The ACLU strongly condemns Sheriff Beth and Police Chief Miskinis' response to both the attempted murder of Jacob Blake and the protests demanding justice for him," Chris Ott, executive director of the group's Wisconsin chapter, said in a statement.
"Their actions uphold and defend white supremacy, while demonizing people who were murdered for exercising their first amendment rights and speaking out against police violence."
Beth also told reporters that he believed Rittenhouse was part of a group that wanted him to deputize them.
"I'm like 'hell no," he told reporters. "And what happened last night … is probably the perfect reason why I wouldn't," he added.