A teenager who vanished after getting off of her school bus was found safe more than 1,000 miles away from her home in Louisiana.
Domeanna Spell, 15, ran away with Corey Shane Disotell, 47, who was described as a family friend, relatives said.
The pair were spotted together on March 28 around 7 a.m. after Domeanna ran to his car after getting off the bus at her high school. Domeanna's sister Jerrie Cradeur said that Disotell "brainwash[ed]" the teen, calling him "manipulative."
Authorities announced on April 5 that Domeanna was located in Pagosa Springs, Colorado, about 1,165 miles from her home.
"We would like to praise the hard work and dedication of the men and women representing the Port Barre Police Department, St. Landry Parish Sheriff's Office, the Louisiana State Police, the U.S. Marshals Service, the Federal Bureau of Investigation, and the numerous local, state, and federal agencies across the United States who were committed to safely locating Miss Spell," Eric Rommal, special agent in charge of the FBI's New Orleans' office, said in a statement.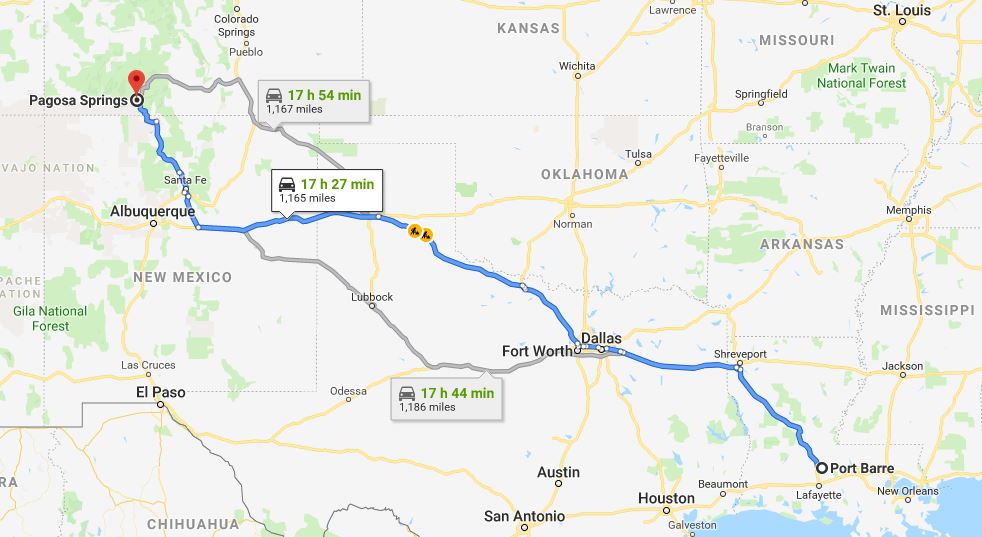 "Additionally the public and the media are to be commended for providing credible tips to the authorities and repeatedly reporting on Miss Spell's story. The collaboration between law enforcement agencies was remarkable. The success of rescuing Miss Spell is a blessing."
The FBI joined the search in April and digital billboards were put up across several states.
Port Barre Police Chief Deon Boudreaux said that the FBI called him to let him know the girl was found safe. He said that Disotell was also found, reported KATC.
The man was arrested and faces both state and federal charges.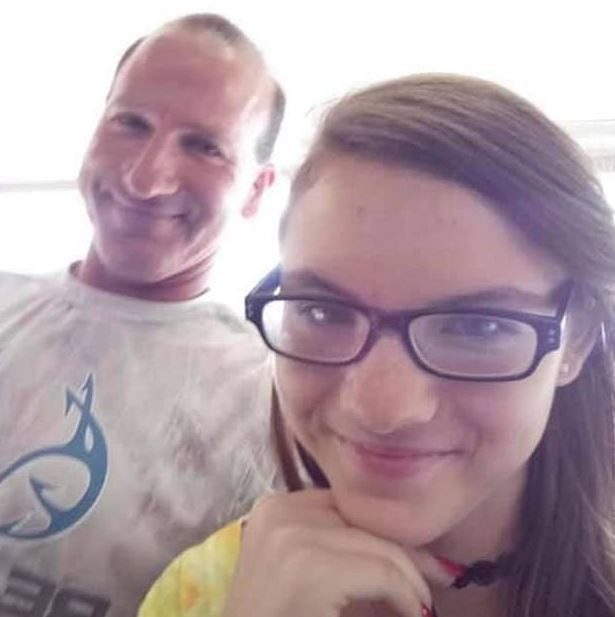 'He wanted to marry her'
Cradeur, Domeanna's sister, said that the girl was manipulated by Disotell, whose name was spelled in some reports as Disotel.
"I do believe he did brainwash her. It was told to me that he is manipulative and he would have done it," Cradeur told KATC.
"He probably has her believing that she's safe with him and that she's madly in love with him," Cradeur added, noting that Disotell is a family friend who became close with her and Domeanna's parents.
"Domeanna started babysitting for his granddaughter, and come to find out there was no granddaughter there for her to be babysitting," Cradeur said.
Cradeur told Inside Edition that Disotel "was in love with my sister."
"He wanted to marry her," she added.
The family of missing Port Barre teen Domeanna Spell say they will continue fighting to bring her home. https://t.co/J2kbKh121T

— KATC TV3 (@KATCTV3) April 2, 2019
Missing Children
Missing children typically fall into five categories: kidnapped by a family member, abducted by a non-family perpetrator, runaways, those who got lost, stranded, or injured, or those who went missing due to benign reasons, such as misunderstandings, according to the report.
Department of Justice researchers said in a report (pdf) published in 2016 that an estimated 105 children nationwide were victims of stereotypical kidnappings, a number that was virtually the same as 1997.
"Most kidnappings involved the use of force or threats, and about three in five victims were sexually assaulted, abused, or exploited, the researchers said.
Stereotypical kidnappings are defined as abductions in which a slight acquaintance or stranger moves a child at least 20 feet or holds the child at least 1 hour. Most victims were girls aged 12 to 17 and most perpetrators were men aged 18 to 35.
Most kidnappings are done by people who know the victims.
According to the Polly Klaas Foundation, approximately 200,000 children are kidnapped each year by a family member.
Child custody experts say that people kidnap their own children to force a reconciliation or continued interaction with the other parent; to spite or punish the other parent; or from fear of losing custody or visitation rights. In rare cases, the kidnapping may occur to protect a child from a parent who is believed to be abusing the child.
Common warning signs include the other parent threatening abduction, suspected abuse, or paranoid delusion.