A teenager in Mongolia died after eating a rodent that was infected with the bubonic plague, said officials this week.
The teen, who was not named, ate the meat of a marmot, a large rodent that lives in burrows in the region, said the country's health ministry, as reported by the state-run Montsame News Agency.
At least two other teens ate the infected marmot but are being treated with medication, ministry spokesperson Narangerel Dorj was quoted by The Associated Press as saying. Their conditions were not made clear by the spokesperson.
Mongolia's government imposed a quarantine on Gobi-Altai province, where the cases were confirmed. Fifteen people who had contact with the teen who died were also put under quarantine, officials said.
The government also warned people not to hunt or eat marmots, which are known to carry the bubonic plague, the disease that caused the Black Death and Plague of Justinian pandemics. The Black Death is believed to have killed tens of millions of people in Europe throughout the Middle Ages, while the Plague of Justinian may have killed upwards of 100 million people in the Byzantine Empire.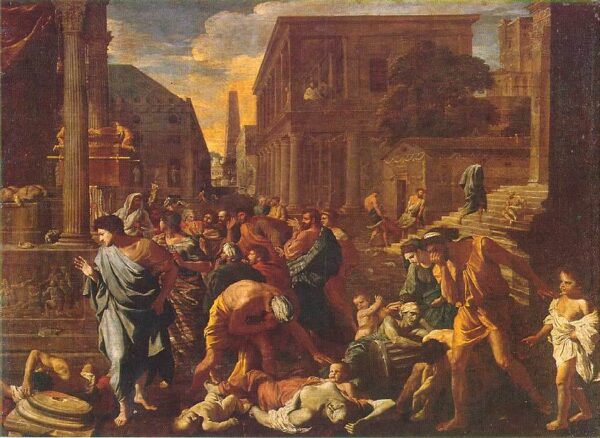 Bubonic plague symptoms include a high fever, headache, nausea, chills, weakness, and pain and swelling of lymph nodes, according to the Centers for Disease Control and Prevention (CDC).
Earlier this month, Chinese Communist Party officials in the Inner Mongolia region issued a "level three early warning" for plague prevention after a case was discovered in a herder in Bayannur. They warned people not to eat marmots, a type of large ground squirrel. Marmots are believed to have triggered an epidemic in China in the early 20th century.
"At present, there is a risk of a human plague epidemic spreading in our city," the Bayannur city government wrote. "The general public is requested to strictly follow … requirements for plague prevention and control, and effectively do personal protection to improve self-protection awareness."
Meanwhile, health officials in Colorado warned that the bubonic plague was discovered in a squirrel in Jefferson County.
"Humans may be infected with plague through bites from infected fleas, by the cough from an infected animal or by direct contact (e.g., through a bite) with blood or tissues of infected animals," the officials said. "Cats are highly susceptible to plague and may die if not treated promptly with antibiotics. Cats can contract plague from flea bites, a rodent scratch/bite or ingestion of a rodent."