A teen in Indiana was killed after a falling bullet struck his head, according to local reports on Monday.
The 13-year-old boy, Noah Inman, was flown to a Chicago hospital from Hammond, Ind., WGN-TV reported.
On Saturday evening, he was playing basketball in the backyard of a home when he fell to the ground. Friends thought he was having a seizure—but when he was taken to the hospital, they noticed he was shot.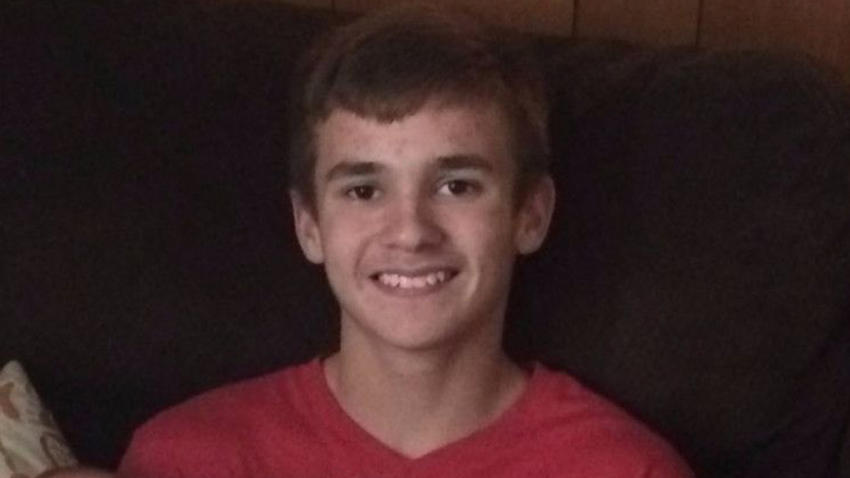 "There's no reason to believe that this was an intentional act toward anyone based on how it came straight down from the sky and struck the young man," said Lt. Steve Kellogg of the Hammond Police, the station reported.
He added: "Unfortunately, a lot of times this situation happens where people are firing guns off, celebratory, and those bullets have to come down. They strike vehicles, they strike houses, yards and occasionally, they strike people," as Fox8live.com reported.
The Chicago Tribune has more:
"Mayor Tom McDermott Jr., who used to coach on the Hammond Optimist Baseball League on which Noah played, didn't know him from baseball but knows the family as 'a good, close-knit Hammond family who values education.' He called Noah's death 'a ridiculous fluke.'
'I don't know what (people who shoot their guns in the air) think happens —the bullet disappears into thin air?' he said. 'The bullet could've come from Munster, Cal City, East Chicago, really anywhere close by. 'It's like getting struck by lightning — so senseless. It's a horrible tragedy, and I hope the people who could've done this come forward.'
"When you have weapons, it comes with a certain amount of responsibility, and you know, you just can't be shooting it off at any time because see? Somebody gets hurt," neighbor Dan Cirullo told the Fox affiliate.
Police are now searching for the person who fired the weapon, and they could face charges of criminal recklessness. "This definitely needs to get out because whoever shot the gun carelessly into the air needs to see that they hurt someone, and this boy might die," neighbor Julie Macewicz said.
His coach Juan Maldonado called Noah a "dream kid" to coach.
"He hustled in everything he did. If you told him to catch on a 100-degree day, he would catch the whole game," Maldonado told the Tribune. "If you had to bench him because there were too many kids, he would sit without complaining. There are always a few kids who're tough to coach, but Noah was one of the perfect kids."
And while you're here …
 We have a small favor to ask of you. More people are reading The Epoch Times than ever, but ad revenues are plummeting across the media. If you can, please share this article on Facebook so you can help The Epoch Times. It takes less than a minute. Thank you very much!