Facebook will launch an appeal at the High Court after it was alleged to have breached over 311,000 Australian Facebook users' privacy.
It comes after the Federal Court rejected the social media giant's claim it does not carry business in Australia or store Australian information.
In early 2020, the Australian information watchdog launched legal action against U.S.-based Facebook Inc, now known as Meta, and Facebook Ireland over alleged "serious and/or repeated interferences with privacy."
The Office of the Australian Information Commissioner alleged that Australians' personal data were exposed to the risk of being disclosed to Cambridge Analytica through Facebook's This is your digital life app and used for purposes including political profiling "well outside users' expectations."
Cambridge Analytica was a British consulting firm harvesting users' data, including those of up to 87 million Facebook users, to support political campaigns. The company filed for bankruptcy in 2018 following the data-sharing scandal. 
"Facebook's default settings facilitated the disclosure of personal information, including sensitive information, at the expense of privacy," said Angelene Falk, Australian Information Commissioner and Privacy Commissioner in a statement in March, 2020.
"We consider the design of the Facebook platform meant that users were unable to exercise reasonable choice and control about how their personal information was disclosed." 
But the social media platform denied the claims that it collected or stored Australians' personal information.
Facebook's lawyer, Noel Hutley SC, said Facebook Inc didn't have a commercial presence in Australia or a contract with Australian users, and therefore the Federal Court's judgement that Facebook is involved in doing business in Australia is incorrect. 
Instead, he said, Australians had commercial ties with Facebook Ireland, which runs all operations outside of the United States. 
In response, AIC lawyer, Ruth Higgins SC, said Facebook Inc receives revenue from Facebook Ireland for the data processes it provides, which therefore established a commercial relationship.
"These activities were integral to Facebook Inc's commercial pursuits," she said.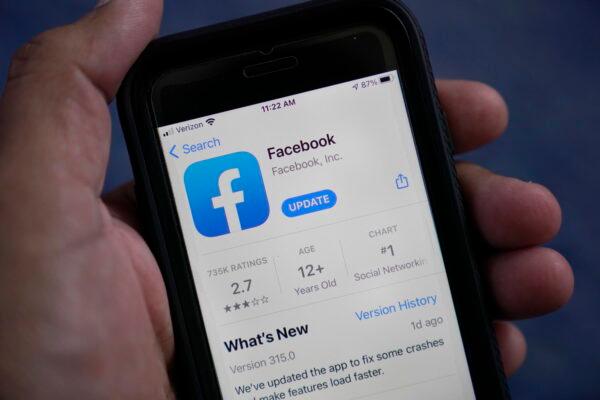 Australian Consumer Watchdog also Sues Facebook
In March 2022, Facebook was also taken to court by an Australian consumer watchdog over alleged engagement in "false, misleading or deceptive conduct" by publishing scam ads featuring prominent Australian public figures. 
Australian Competition and Consumer Commission (ACCC) alleged that Facebook "aided or abetted" ads promoting investment in cryptocurrency featuring big names like David Koch, Dick Smith or Andrew Forrest.
The ads led users to a fake news article with quotes attributed to those public figures who said they never endorsed them. Users were then contacted by scammers who pressured them into depositing in fake money-making schemes.
"The essence of our case is that Meta is responsible for these ads that it publishes on its platform," the ACCC chair, Rod Sims, said.
"It is a key part of Meta's business to enable advertisers to target users who are most likely to click on the link in an ad to visit the ad's landing page, using Facebook algorithms. Those visits to landing pages from ads generate substantial revenue for Facebook."