The American Civil Liberties Union (ACLU) has come out in support of Elon Musk to end the Twitter ban of former President Donald Trump.
Musk, the SpaceX and Tesla founder, is poised to buy Twitter.
"I do think it was not correct to ban Donald Trump. I think that was a mistake," he said.
Anthony Romero, the ACLU's executive director, said Musk's decision "is the right call."
"When a handful of individuals possess so much power over the most important forums for political speech, they should exercise that power with restraint. If Trump violates the platform rules again, Twitter should first employ lesser penalties like removing the offending post—rather than banning a political figure," Romero said in a statement.
"Like it or not, President Trump is one of the most important political figures in this country, and the public has a strong interest in hearing his speech. Indeed, some of Trump's most offensive tweets ended up being critical evidence in lawsuits filed against him and his administration. And we should know—we filed over 400 legal actions against him," he added.
Twitter banned Trump for allegedly inciting violence through posts made during and after the Jan. 6, 2021, breach of the U.S. Capitol. Trump has denied he was inciting violence.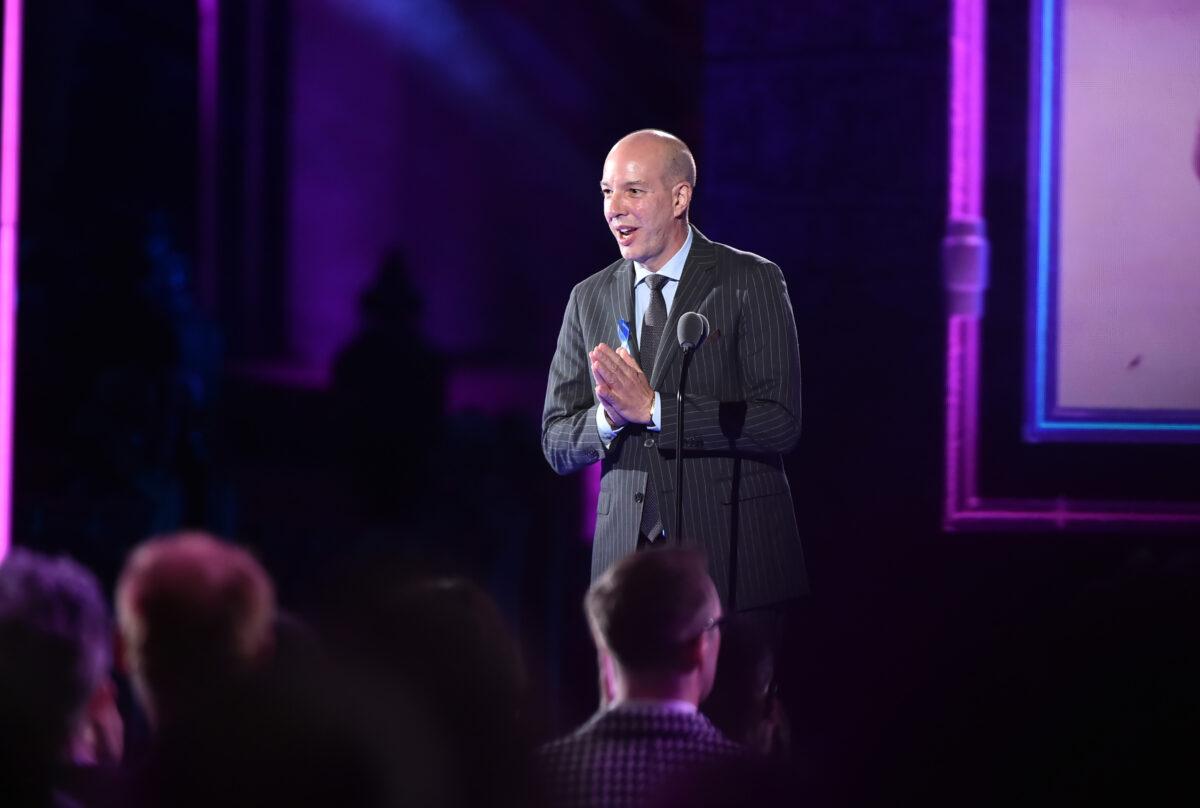 Trump, who was also removed from Facebook, has been largely communicating since then through press releases, which are often shared by journalists and others on Twitter.
Trump recently started posting on the platform run by his social media company, Truth Social, though users can only gain access to the platform through Apple's app store so far.
Trump told news outlets recently that even if he were allowed to return to Twitter, he would not.
"I am going to stay on Truth," he told Fox News.
"I hope Elon buys Twitter because he'll make improvements to it and he is a good man, but I am going to be staying on Truth," he added.
Some other groups have urged Musk to keep the Trump ban in place.
"Mr. Musk: free speech is wonderful, hate speech is unacceptable. Disinformation, misinformation and hate speech have NO PLACE on Twitter," Derrick Johnson, president of the National Association for the Advancement of Colored People, said in a statement.
"Do not allow 45 to return to the platform. Do not allow Twitter to become a petri dish for hate speech, or falsehoods that subvert our democracy. Protecting our democracy is of utmost importance, especially as the midterm elections approach. Mr Musk: lives are at risk, and so is American democracy," he added.