The education secretary has confirmed that there will be no GCSE, AS, or A-Level exams this summer in England and that grades will be awarded by teacher assessment.
"This year we're going to put our trust in teachers, rather than algorithms," UK education secretary Gavin Williamson told the House of Commons on Jan. 6 in a reference to last year's widely-criticized process of awarding grades.
Williamson's address to lawmakers was made two days after the government had announced a new national lockdown in England, and declared all schools would be closed until at least mid-February.
He said that the details of how assessments would be carried out needed to be fine-tuned in consultation with teaching organizations and Ofqual, the exam regulator.
"I wish to use a form of teacher assessed grades, with training and support provided to ensure these are awarded fairly and consistently across the country," he said.
With the shutdown of schools to all but children of key workers, learning has been moved online.
"I'm very conscious of the real challenges that parents are facing with their children at home. We are far better placed to cope with it than we were last March," he said. "Next week we will have delivered three-quarters of a million devices."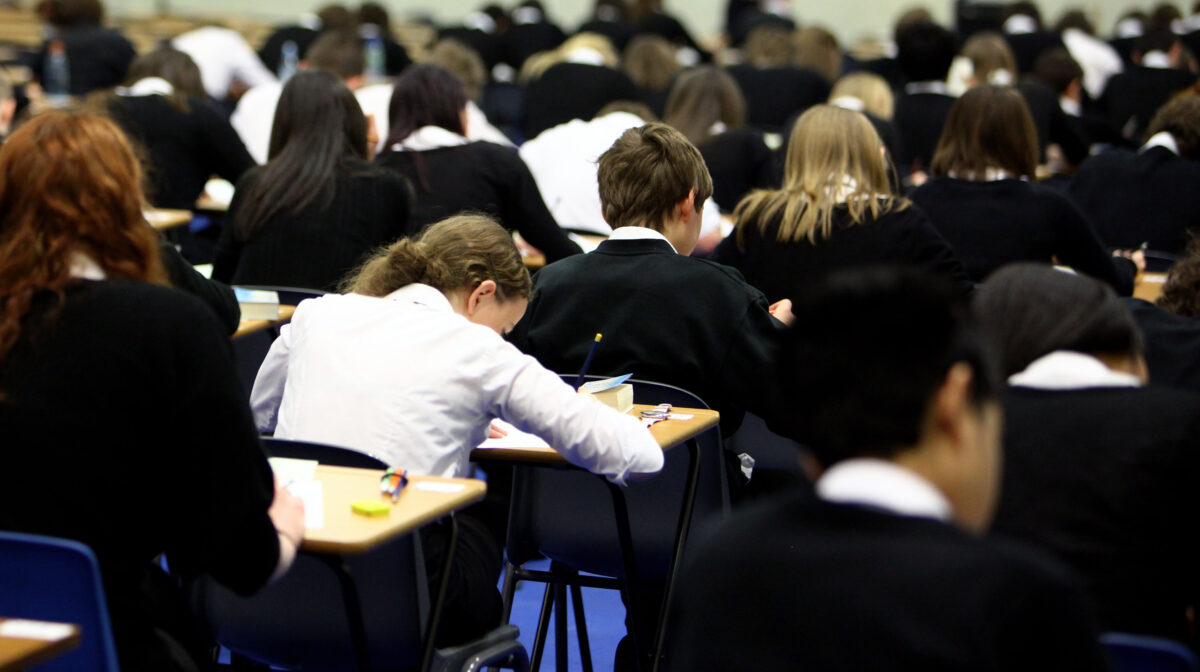 "We're now better prepared to deliver online learning," he said. "This is an important step forward in supporting children to make for progress with their education they so desperately need."
He said that the government would be providing extra funding for food parcels for children eligible for school meals—to cover the gaps where schools themselves cannot offer them.
"We will ensure a national voucher scheme is in place, so that every eligible child can access free school meals, while their school remains closed," he said.
The government has promised to re-open schools as a priority as lockdown measures are lifted as the virus recedes.
When schools do open, they will do so alongside a mass-testing program that is already being rolled out in schools, said Williamson.
Shutting schools was a decision no government wants to take, he said.
"I'd like to reassure everyone that our schools have not suddenly become unsafe. But limiting the number of people who attend them is essential when the COVID rates are climbing," he said.
Some teacher organizations have been calling for teachers to receive the vaccine as a priority group.
Williamson, however, indicated that the government's position on this has not changed with the current criteria being to prioritize those groups most at risk of being hospitalized or killed by the virus.
Asked whether children who lack computer or internet access at home can attend school, Williamson said that when schools were closed during the spring, children "who didn't have access to digital devices were able to access education" at their school.
"That is the same standard and the same guidance as we are issuing today as well," he said.