CANBERRA, Australia—Federal Agricultural Minister David Littleproud has said that 2022 looks set to be a good year for Aussie farmers, forestry exporters, and fisheries after multiple trade deals came into force in January, creating improved access to overseas markets and tariff cuts to a range of commodities.
Littleproud said ongoing tariff reductions under free trade agreements negotiated by the federal government would provide considerable benefits to Aussie farmers.
"Free trade agreements will continue to stimulate investment and demand for premium produce as we expand our export trade and recover from the global COVID-19 pandemic," Littleproud said. "They provide a further boost for our farmers who are propelling the agriculture sector towards anticipated new production records in 2021-22."
The most significant of these, Littleproud noted, was the world's largest free trade agreement, the Regional Comprehensive Economic Partnership (RCEP), which has 15 signatories, including Australia, Brunei, Cambodia, China, Indonesia, Japan, South Korea, Laos, Malaysia, Myanmar, New Zealand, the Philippines, Singapore, Thailand, and Vietnam.
RCEP makes up 29 percent of the total world GDP and covers 30 percent of the world's population. Coming into effect on Jan. 1 in all participating nations except South Korea, where it will commence on Feb. 1, it provides a set of rules and procedures for accessing preferential tariffs across the region.
"Our exporters will be able to tap into regional value chains through rules that will support the use of Aussie inputs into goods produced and exported across the RCEP region," Littleproud said.

Federal Minister for Trade Dan Tehan said in a media release on Jan. 1 that RCEP's strengthened rules around trade would help stimulate growth and investment across the Indo-pacific and providing increased opportunities for Australian business.
"By streamlining requirements around rules of origin, RCEP will advantage local sourcing of goods and promote collaboration through regional value chains, which our businesses are primed to partake in," Tehan said. "RCEP also delivers a range of improvements over our existing trade agreements in areas where RCEP economies have the greatest growth potential, such as services, digital trade, and two-way investment."
Australian barley, beef, dairy, and horticulture producers will also benefit from the next annual round of tariff cuts from the Comprehensive and Progressive Agreement for Trans-Pacific Partnership (CPTPP), which will see expanding trade opportunities in fellow signatories like Mexico, for example, where the tariff for barley will be eliminated (a tariff drop of 115 percent) and the tariffs on certain beef products will drop to 12.5 percent, down from 25 percent.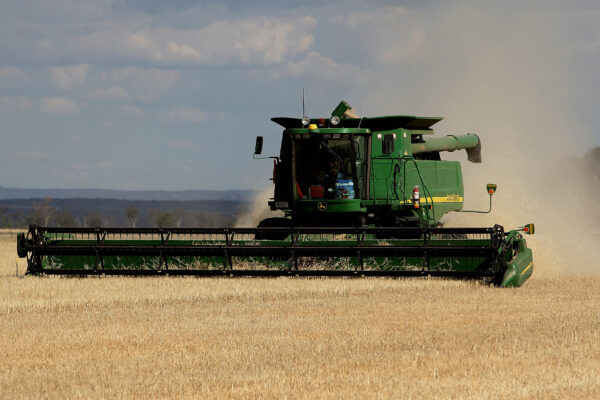 "2021 saw Australia's first shipment of barley to Mexico under the CPTPP valued at more than $69 million (US$50 million)—a fantastic achievement," Littleproud said. "From tomorrow, we'll see expanded tariff-rate quotas on cheese to Canada and Mexico, further supporting opportunities in these markets.
Dairy exporters will now be able to send more products to Canada after the country's cheese tariff rate quotas increased from 2,417T to 3,021T per year. The Department of Agriculture notes that Aussie cheese exports to Canada have grown from a low base to around A$9.6 million (US$6.9 million) in 2021.
The CPTPP joins 11 nations, including Australia, Brunei, Canada, Chile, Japan, Malaysia, Mexico, New Zealand, Peru, Singapore, and Vietnam, together in a trade zone. It originally came into force in December 2018, and when fully implemented, will eliminate more than 98 percent of tariffs in a trade zone worth an estimated A$14 trillion and provide preferential access for around A$5.5 billion (US$3.9 billion) in Australian agricultural exports.
Other agreements that will benefit agricultural exporters in 2022 include the Indonesia-Australian Comprehensive Economic Agreement (IA-CEPA), the Peru-Australia Free Trade Agreement (PAFTA), and the Korea Australia Free Trade Agreement (KAFTA).