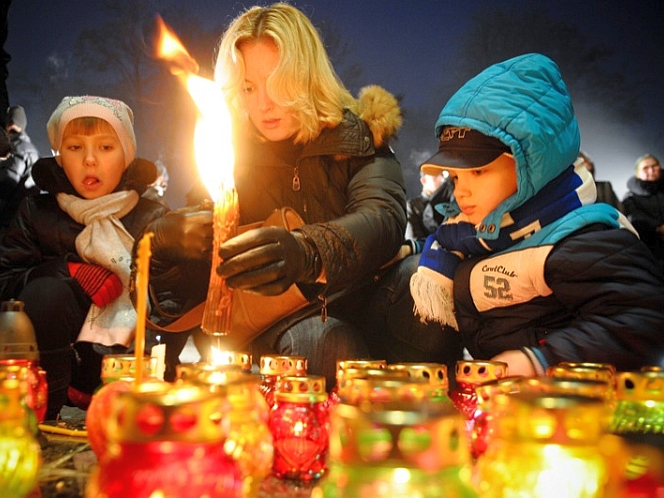 The first installment in this story can be found here. 
In 2010, on Christmas Eve, a Mr. L contacted Tang saying that he was heading to New York to discuss a collaboration with a university there, and "by the way," would like to meet with Tang.
Mr. L was the husband of one of Tang's college classmates. He had worked at various foreign affairs offices, some of which were part of universities. All of these offices are controlled by the Ministry of State Security. Mr. L then immigrated to Canada. In 2010, he was invited back to serve as the director of the International Relations department of a university in southern China. "The International Relations department trains spies and diplomats," Tang said.
On Dec. 19, 2010, Tang held a party at his house to celebrate the publication of his new book "My Two Chinas." He invited Mr. L to the party.
Tang asked Mr. L to keep a low profile at the party and to stay away from the personal information of the other guests. But Mr. L did just the contrary: He mingled with the guests and openly distributed his name cards to them.
One of the guests was Ms. Yi Rong, who was also from Hunan Province like Mr. L. She told The Epoch Times, "He was from mainland China, but wanted to take pictures with us, unafraid that it could become difficult to return to China afterwards. I became suspicious of him."
Tang shared the same suspicion, and was worried for the guests who had interacted with Mr. L. 
Lavish Plans to 'Visit Relatives'
During his stay in New York, Mr. L stayed at Flushing Inn for three days. He spent most of his time there with Tang.
As a famous activist, Tang is unable to return to China. And Tang's mother cannot travel to the U.S. to visit Tang in due to health problems.
Mr. L said that he knew someone high-up in Beijing who could arrange for Tang to visit his mother in China and guarantee his safety.
Tang rejected this offer. Mr. L then offered to arrange for the family reunion to happen in Thailand instead, with Tang "not needing to worry about the cost." Tang said he would think about it.
After Mr. L returned to China, he and his wife visited Tang's mother during the Chinese New Year. The Tang family was left with a very good impression of them.
Mr. L started to plan the details of the Thailand reunion with Tang. Tang asked if he could bring his wife along. Mr. L replied 3 months later: 1. Do not bring your wife along; 2. Do not tell the related departments in the U.S. about your trip. Tang became suspicious and rejected Mr. L's offer.
Mr. L continued to offer Tang plans for family reunions in other Asian countries. He even flew to the U.S. several times just to meet Tang. Tang rejected all the offers.
During his second visit to the U.S., Mr. L finally revealed the true motives behind the planned family reunion. The Chinese Communist Party (CCP) wanted to meet up and "connect" with Tang; in truth they hoped to convince him to collaborate with them.
Mr. L begged Tang: "Please help me. If this (reunion) is successful, I will be promoted several ranks." But Tang replied, "I can't sacrifice myself just for the sake of helping you."

Click www.ept.ms/ccp-crisis to read about the most recent developments in the ongoing crisis within the Chinese communist regime. In this special topic, we provide readers with the necessary context to understand the situation. Get the RSS feed. Get the new interactive Timeline of Events. Who are the Major Players?

Mr. L also revealed to Tang, "Before I came over to the U.S., the heads of the Ministry of State Security and the Ministry of Public Security of Guangdong Province summoned me and said they do not wish you (Tang) to maintain contact with any officials from the other provinces, (and to remember that) Guangdong is the richest province in China…"  
Continued on the next page: A Message From Boss Zhou