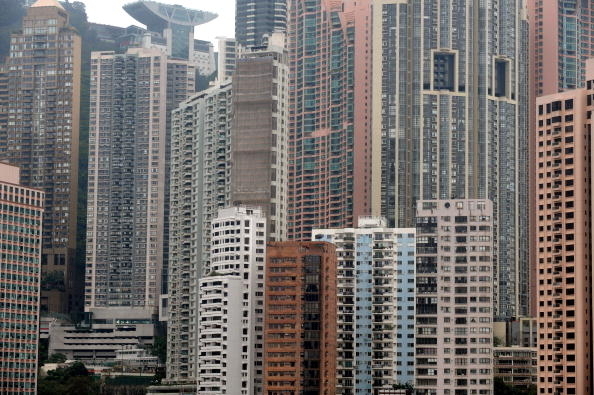 A new round of stimulus aiming to maintain economic growth in China may be in the offing, according to recent remarks made by Chinese Communist Party leaders in a Politburo meeting on July 31—but experts on China's political and economic system don't think it will be helpful in the long term.
Party leader Hu Jintao said that economic growth is a priority, given the social tensions that may result if growth slows. New large-scale public investments are thus being planned.
However, analysts warn that this new round of stimulus may be more disastrous than the 4 trillion yuan (US$628 billion) stimulus package in 2008, and that the cost of the mostly unproductive investments will ultimately be paid for by the people in the form of inflation.
During the meeting, Premier Wen Jiabao said China's economy faces "relatively strong downward pressures," and "China will give a higher priority to maintaining stable economic growth," state-owned media Xinhua reported.
Local governments recently started rolling out stimulus plans, and some banks have asked their branches to boost lending to local government-financing vehicles, according to a report by China Daily.
The banks' branches are being instructed to issue loans to fund roads, railways, natural gas, and clean energy projects, the report said.
Stimulus Local
Some local governments recently announced a series of projects. For example, Hunan Province's Changsha City announced on July 26 that the city plans to invest 830 billion yuan (US$130 billion) in 195 projects over the next five years, according to a report by International Finance News.
Guizhou Province will release the Development Plan for Guizhou Ecology and Culture Tourism in August, and the provincial government will invest 3 trillion yuan (US$471 billion) in projects selected out of the 2,383 projects submitted by different regions, the report said.
Chinese media has been calling this new stimulus package "the local government version," and it looks like it will surpass the central government's package during the 2008 global economic crisis. The previous one did promote GDP growth, but ultimately resulted in inflation and contributed to the real estate bubble.
Quenching Thirst by Drinking Poison
Washington, D.C.-based China expert Shi Cangshan told The Epoch Times that the Party's central authorities are already feeling the economic downturn and see crisis looming. But changing the structure of the economy is impossible, so stimulating investment is the only option to generate growth.
Rolling out a bigger stimulus package is like quenching a thirst by drinking poison and will bring about even worse consequences than the previous package, Shi said, using a Chinese idiom.
Chinese economist Larry Lang echoes this opinion on his blog saying: "[The economy] will sink into even deeper crisis after a brief moment of excitement."
The downturn has lowered local governments' revenues as land sale revenue decreased. For example, Changsha City, which will invest $130 billion in 195 projects, recorded $10.8 billion in revenue in 2011; and Guizhou Province, which intends to invest $471 billion in different projects, only reported revenues of $20 billion in 2011, according to International Finance News.
Where will the stimulus money come from then? Shi said local governments obtain funding either through borrowing from banks via a local government financing vehicle or issuing local government bonds. He predicted that the Central Bank will soon reduce bank reserve requirements again to loosen up monetary policy.
People Pay Price
Shi said that local governments are so heavily indebted that they won't be able to pay their debts; so in the end the Central Bank will have to print more money. This will result in currency depreciation, and eventually the people will have to pay via inflation.
Mon-Chi Lio, associate professor of political economy at Taiwan's National Sun Yat-sen University, told the Sound of Hope Radio Network that the regime has resorted to using wasteful investments to maintain stable growth before the transfer of power in the upcoming 18th Party Congress. Soon many projects, especially those that have not been properly evaluated or reviewed, will compete for funding from banks, at the cost of the people's money. 
Read the original Chinese article. 
The Epoch Times publishes in 35 countries and in 19 languages. Subscribe to our e-newsletter.