The Taliban terrorist group held its first press conference after taking over Kabul, the capital of Afghanistan, saying it's working to form an "inclusive government" and aiming to maintain peaceful relations with other countries.
"Without a doubt, we are at a historical juncture where the political system fits in, and we want—let's form an inclusive government," Taliban spokesperson, Zabihullah Mujahid, said at the press conference in Kabul's media center on Tuesday.
"At the moment, there are discussions that an inclusive government should be formed and all parties and Afghans should participate in it," said Mujahid, noting a new government would be announced soon.
An inclusive government is one of the requirements the United States and the international community have demanded to officially recognize a future Afghan government, the U.S. State Department spokesperson Ned Price asserted on Monday.
"The fact is that a future Afghan government that upholds the basic rights of its people, that doesn't harbor terrorists, and that protects the basic rights of its people, including the basic fundamental rights of half of its population, its women and girls, that is a government that we would be able to work with," Price said during the briefing.
Price also stressed a statement issued by the U.N. Security Council on Monday, which called for a new government that is "united, inclusive and representative—including with the full, equal and meaningful participation of women."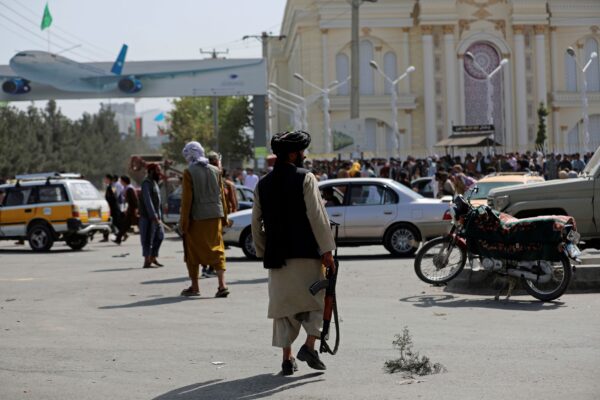 Without official recognition, the future Afghan government may lose economic support from the international community in hundreds of millions of dollars a year, or even worse, face sanctions like Iran and North Korea have been struggling with.
For example, international donors under the framework of the International Monetary Fund (IMF) pledged some $12 billion civilian grants over 2021–24 at the Geneva conference in November 2020.
In 2019, U.S. agencies spent a total of $4.9 billion on Afghanistan, with most of it funding the country's security forces. Roughly $800 million a year has gone toward civilian aid in recent years.
Germany announced Tuesday it would suspend its planned $300 million in development aid to Afghanistan this year, the Hill reported.
Promises Made, US Watching
At the Kabul press conference, Mujahid said that the war had finished. "We do not want Afghanistan to be a battlefield any longer. The war ended here after today," he said.
"We will pardon all those who became masters against jihad, and this special pardon is because we do not want war again, and to let war be repeated and the elements of the war remain.
"So the Islamic Emirate has no enmity with anyone. The enmity with parties to the conflict is over, and we do not want to live in enmity."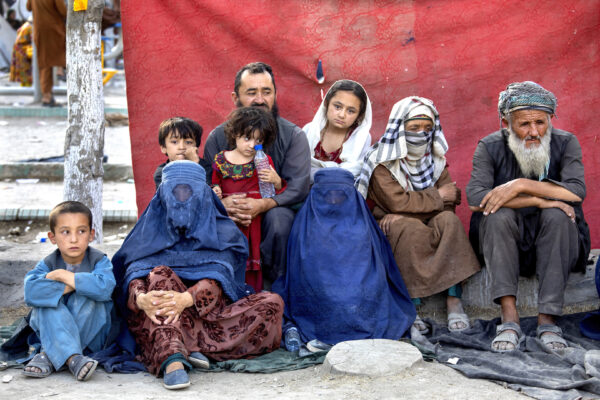 The Taliban declared a general amnesty earlier on Tuesday.
"We are assuring the safety of all those who have worked with the United States and allied forces, whether as interpreters or any other field that they worked with them," the spokesman added.
He also said families trying to flee the country at the airport should return home, and nothing would happen to them.
Private media could continue to be free and independent in Afghanistan, and that the Taliban were committed to the media within their cultural framework, the spokesman said.
He reassured women's rights at the press conference.
"Women will be afforded all their rights, whether it is in work or other activities, because women are a key part of society. And we are guaranteeing all their rights, within the limits of Islam."
He also assured that no groups would be allowed to use Afghanistan's territory to launch attacks against any nation.
In Monday's press briefing, Price said the State Department would watch the Taliban's actions closely.
"We will be watching actions. That's what will be important to us."
Afghan First Vice President Amrullah Saleh said on Twitter Tuesday he was the "legitimate caretaker president" after President Ashraf Ghani fled the country. He is still in Afghanistan.
Reuters contributed to this report.