Taliban forces and anti-Taliban militia fighters clashed in the Panjshir Valley north of the Afghan capital Kabul on Monday, with a militia spokesman saying that seven or eight Taliban members died.
Fahim Dashty, with the so-called National Resistance Front in Panjshir, said that the Taliban attacked the entrance of the Panjshir Valley. The National Resistance Front is a group loyal to leader Ahmad Massoud, the son of Afghan resistance fighter Ahmad Shah Massoud who fought against Soviet forces during the invasion of Afghanistan in the 1980s.
"They may have tried to test their luck," Dashty told Indian broadcaster WION on Wednesday. "But were unlucky" and lost seven or eight members, he said, adding that several "resistance personnel were wounded."
Since the fall of Kabul to the Taliban terrorist group on Aug. 15, Panjshir has been the only area to hold out against the Taliban, although there have also been reports of fighting in neighboring Baghlan Province between Taliban and local militia forces. Most of the other—if not all—provinces have been captured by the Taliban as the United States withdrew its forces.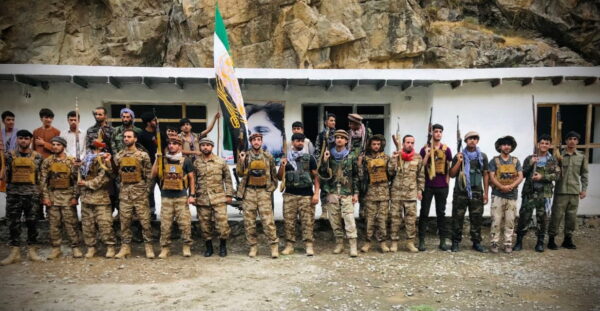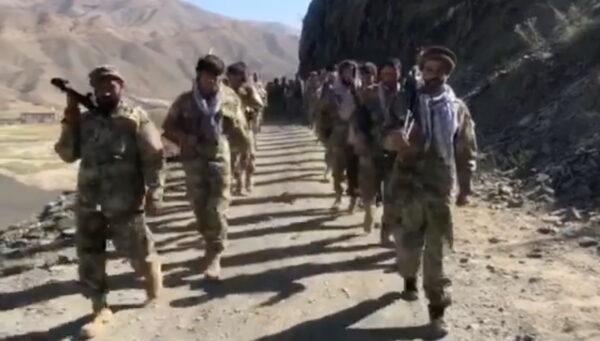 Massoud is believed to have several thousand soldiers under him, including local militias and remnants of the collapsed Afghan army's special forces units, according to Reuters.
"Last night, the Taliban attacked Panjshir, but were defeated with 7 dead and several wounded," Bismillah Mohammadi, another member of the resistance movement, wrote in a Twitter post on Monday. "They retreated with heavy casualties."
But on Tuesday, Mohammadi claimed that the Taliban mounted another attack and were similarly repulsed by the resistance fighters. He claimed that 34 Taliban members were killed and 65 were injured, according to the AFP news agency.
A Taliban commander said the group has surrounded the Panjshir Valley, lamenting that the two sides could not solve their differences with negotiations, as previously reported.
"My brothers, we tried our best to solve the Panjshir problem with talks and negotiations … but unfortunately all in vain," senior Taliban official Amir Khan Muttaqi said, according to AFP. "Now that the talks have failed and [Taliban] have surrounded Panjshir, there are still people inside that don't want the problems to be solved peacefully," he added. "Now it is up to you to talk to them."
The final withdrawal of American troops from Afghanistan occurred earlier this week before the Taliban took control of the Kabul airport. Top White House officials, including President Joe Biden, said that some Americans remain in the country and vowed to target another terrorist organization, ISIS-K, that operates in Afghanistan and is believed to have carried out last week's suicide bombing at the Kabul airport.