The Taliban seized Afghanistan's borders with Tajikistan and Uzbekistan on Aug. 11, as the terrorist group continues its blistering offensive in the wake of the United States pulling out of the country, according to Russian Minister of Defense Sergei Shoigu.
Shoigu told Russia's Kommersant daily newspaper that the group has control of Afghanistan's northern border.
Shoigu said the Taliban has told Russian officials that they won't cross the border into Uzbekistan and Tajikistan, but he said Russia would continue to hold joint military drills with allies in the area. Russian, Uzbek, and Tajik troops held exercises in Tajikistan on Aug. 10 near its border with Afghanistan, possibly in a show of force against the terrorist group.
The Russian military confirmed that the military maneuvers took place "against the background of the destabilization of the situation in neighboring Afghanistan, in order to work out the issues of repelling possible threats and practical interaction to ensure security and maintain stability in the Central Asian region," The Associated Press reported.
Russia operates a military base in Tajikistan, and the former Soviet republic is a member of a Moscow-led military bloc, meaning that Moscow would be obliged to protect it in the event of invasion. Uzbekistan, also a post-Soviet bloc country, similarly has close ties with Russia.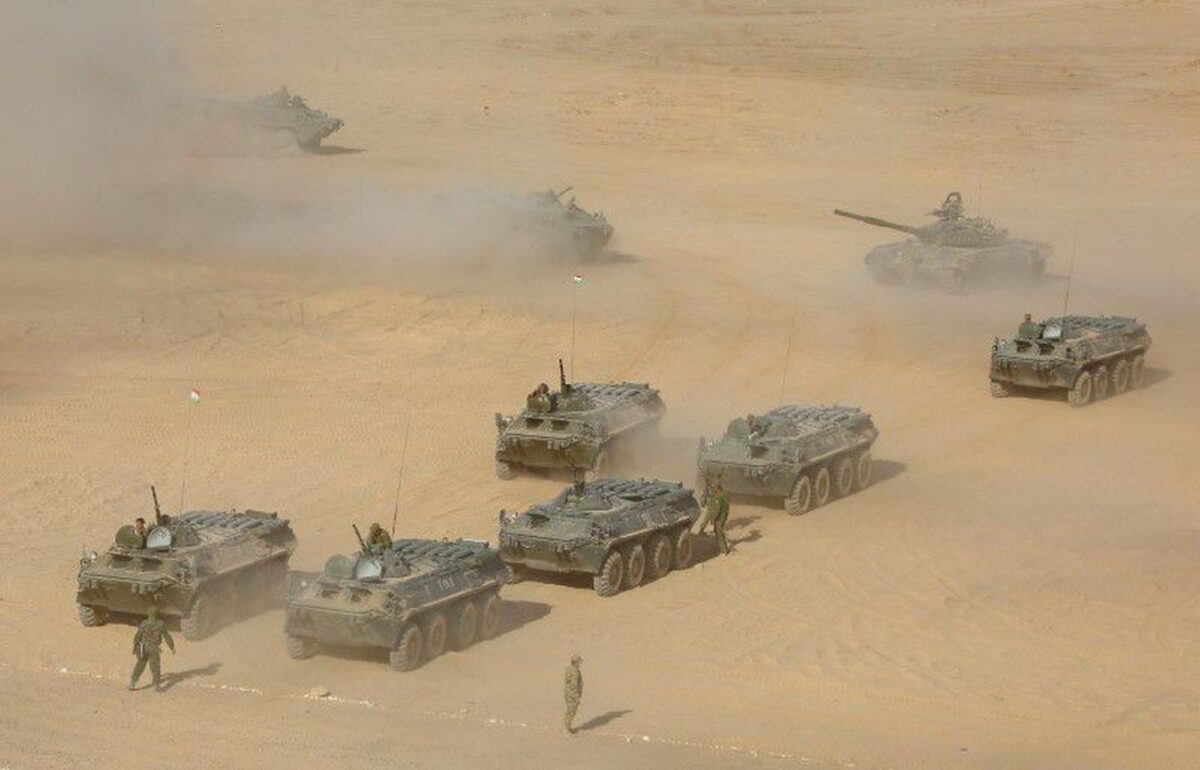 "The exercise was conducted against the background of the aggravation of the situation and the threat of penetration of radical terrorist groups into the border countries of the Central Asian region," Russia's Central Military District commander, Gen. Alexander Lapin, told local media, according to Radio Free Europe.
Also on Aug. 11, the Taliban captured its ninth provincial capital in less than a week, taking Faizabad, which is the capital of Badakhshan province, according to local officials. Badakhshan borders China's Xinjiang Province, Tajikistan, and Pakistan.
In Farah, another province captured by the group, Taliban militants were seen shouting slogans as they dragged a slain Afghan government soldier through the streets, the Associated Press reported. They were also seen with American-donated M16 rifles, Ford trucks, and Humvees.
The Soviet Union invaded Afghanistan in 1979 and occupied the central Asian nation until 1989, but left after thousands of its troops were killed. In the late 1970s and throughout the 1980s, the CIA—via Operation Cyclone—provided arms and funds to the Afghan mujahideen.
The Taliban was toppled when the United States launched a military operation nearly 20 years ago following the Sept. 11, 2001, terrorist attacks that left nearly 3,000 people dead.
Reuters contributed to this report.