The Taliban conquered Herat, the third-largest city in Afghanistan, and took the second-largest city of Kandahar just hours later on Thursday, according to the group and local officials.
In Kandahar, the designated terror group seized the governor's office and several other buildings, witnesses told The Associated Press and other news outlets. The Kandahar governor and other officials fled the area and took a flight to Kabul, the capital, witnesses told AP.
Kandahar Airfield was previously one of the main bases housing U.S. and NATO forces before it was given to Afghan security forces a few months ago before the full U.S. withdrawal.
"Unfortunately, the Taliban managed to get into [Herat] city with the help of their infiltrators," Abdul Razaq Ahmadi, an aide to Ismail Khan, a former warlord who attempted to organize the defense of Herat, told the Wall Street Journal. "The police headquarters has been captured by the Taliban as all police forces left it before the arrival of the Taliban militants."
A main Taliban spokesman also wrote in a tweet that Herat was captured by the group, which was designated by the State Department as a terrorist organization in the 1990s, and videos that surfaced online showed the white Taliban flag flying over government offices.
"In the western part of the country, the large and strategic province of Herat was conquered," Zabiullah Mujahid, the Taliban spokesperson, wrote on the social media site. "Moments ago, the provincial building of the province was completely taken over by the [Taliban]," he added, along "with the police [building] and other facilities."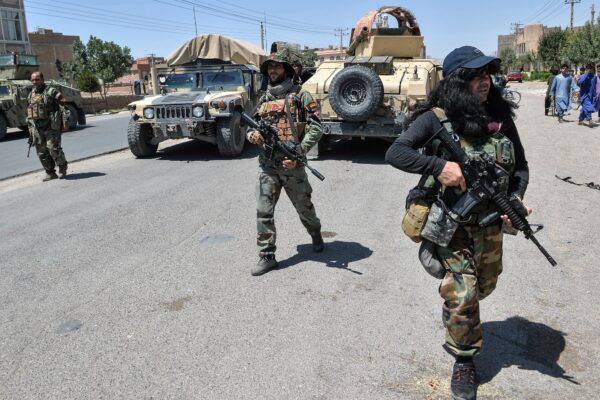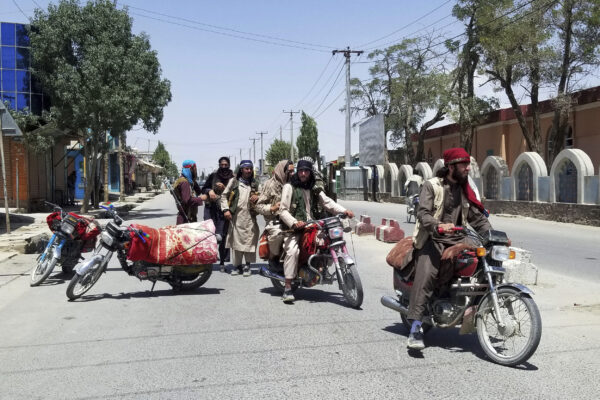 Government soldiers, he said, "laid down their arms and joined" the Taliban, and the "surrender of soldiers is still going on."
Earlier on Thursday, the Taliban captured Ghazni, situated on the Kandahar to Kabul road some 93 miles southwest of the capital.
An employee of the governor's office in the city said the governor of Ghazni Province handed over the office to a senior Taliban commander.
"He gave a flower to the Taliban commander and congratulated him," the employee told the Wall Street Journal.
The Afghan Ministry of Interior confirmed later that the governor, Daud Laghmani, was arrested upon arriving in the capital of Wardak.
The United Nations said more than 1,000 civilians had been killed in the past month. On Wednesday, the Taliban denied targeting or killing civilians and called for an investigation.
Starting in the mid-1990s and ending when the United States invaded in 2001, the Taliban ruled Afghanistan and used a hardline brand of Shariah law. The group has long been accused of human rights violations and harboring or working with other terrorist groups including al-Qaeda and the Haqqani network.
Reuters contributed to this report.