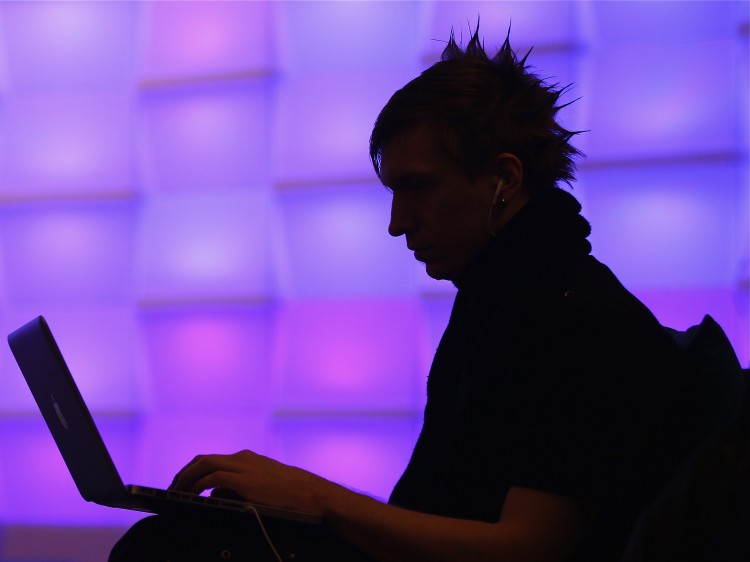 Taiwan—China's strategic enemy number one—could play a key role in defending the U.S. against cyber attacks from Mainland China, according to Taiwanese cyber experts.
The democratic island state is the primary target of cyber attacks by China-based hackers, said Chuang Ming-hsiung, section chief at the Taiwan Criminal Investigation Bureau's High-Technology Crime Prevention Center. This means Taiwan has the greatest repertoire of experience in the world defending against China, he added.
Chuang said although China has a plethora of hackers at work, the country's own defense technology and know-how are not that advanced, while Taiwan has advanced cyber defense capabilities.
"Before China releases a virus to the United States, it will test it on Taiwan. That's why Taiwan has a faster response rate than the United States. This is Taiwan's soft power," Chuang said.
However, the high-tech crime expert warned that increased outsourcing of IT talent to Mainland China in recent years has led to a potentially dangerous situation for Taiwan. Source code for Taiwanese websites is now being developed in China, making it easier for Chinese hackers or spies to obtain proprietary security data.
Professor Wong Ming-hsien, director of the Institute of International Affairs and Strategic Studies at Tamkang University, said the U.S. Department of Defense has said that any war between China and the U.S. would take the form of cyber and information warfare.
"This war can be quite detrimental. Among all the challenges the United States faces from China, cyber warfare will be an important one," Wong said.
Wong added that Taiwan has accumulated a lot of experience and technology through past military tensions and maneuvers across the Taiwan Strait. Taiwan has an advanced information sector and many well trained analysts.
According to a recent Voice of America report, Mark Stokes of the Project 2049 Institute, a Washington, D.C.-based think-tank, said during a recent seminar on Chinese cyber attacks that the one-party-ruled Chinese regime fears the democratic, multiple-party system in Taiwan, and this is why hackers are so focused on interfering with Taiwan. Taiwan could help the United States in strengthening cyber security, Stokes said.
Taiwanese cyber defenders are also assisted by a shared cultural heritage with Mainland China, helping them to better decipher hackers' ways of thinking. In addition to assisting the United States in a cyber war, Stokes suggested Taiwan can also play an important role in helping Southeast Asia, India, and Japan to understand China better.
Wong said that Taiwan is able to develop its cyber expertise because it has a free society and advanced technology. However, the same factors also contribute to its weaknesses. Public debates in the Parliament on Taiwan's defense budget, research and development of new weapons technology, as well as the open media that report on them, are used by Mainland Chinese intelligence gatherers.
Read the original Chinese article.
chinareports@epochtimes.com
The Epoch Times publishes in 35 countries and in 19 languages. Subscribe to our e-newsletter.