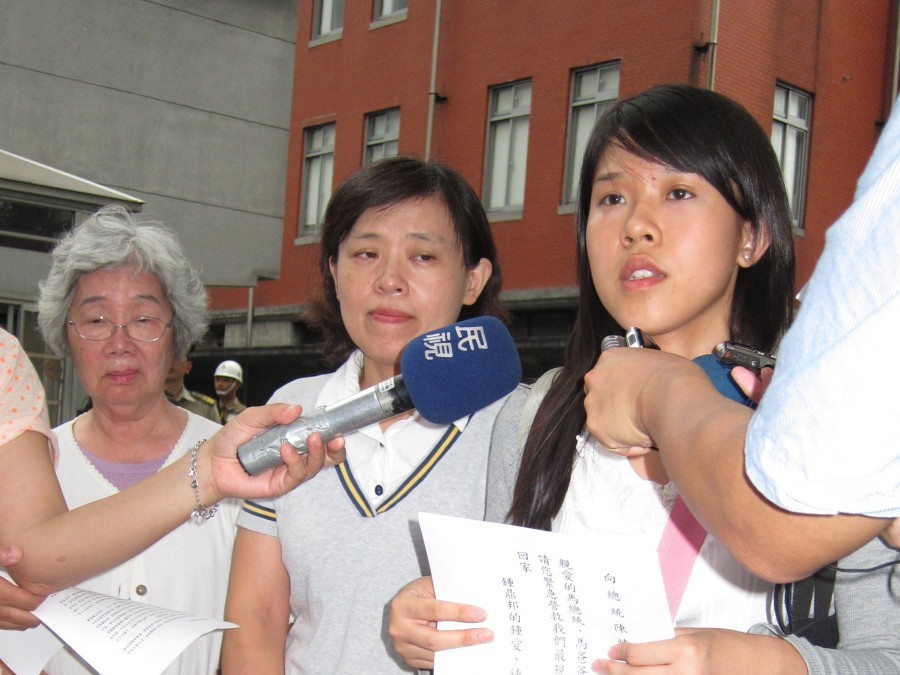 TAIPEI, Taiwan—In the past 23 days the Taiwanese government has taken little action to rescue Chung Ting-pang, a Taiwanese citizen who was detained by domestic security forces while on a trip to Ganzhou City, China, according to Theresa Chu, lawyer and spokesperson for the legal team working on Chung's case.
Chung was arrested on June 18 at the end of his three-day trip to the mainland. He has been charged with harming state security by attempting to interfere with television broadcasts. He is currently being held in isolation and without access to legal counsel.
Chu calls on the Taiwanese government to demand Chung's unconditional release. Since submitting a petition to the president's office on June 27, Chung's family has been unable to contact Chung Ting-pang by phone, according to Chu. The government refused to escort the family to visit Chung Ting-pang in China because they cannot guarantee the family's safety.
"We hope Taiwanese officials can empathize with Chung's relatives. In regard to their safety when visiting Chung, they should give it proper attention," Chu said. In Chu's opinion, not responding to Chung's case demonstrates that the Taiwanese government does not make the personal safety of its citizens a top priority when dealing with communist China. Without ensuring their safety, "no cross-strait agreements or negotiations should be made," Chu said, in reference to the Chen-Chiang summit that will be held between the Chinese Communist Party and the Nationalist Party, which currently governs Taiwan.
Though Chung's family has received little assistance from the Taiwanese government for his return, they continue to appeal to the international community. The family has already sent out affidavits to the diplomatic missions of 39 foreign embassies in Taiwan, and they have asked the U.S. Embassy in Beijing for help, and received a prompt reply, saying they will pay close attention to Chung's case. The family has also mailed out letters to the vice chairman of the European Parliament (EP) and other members of the EP.
Chung's relatives in mainland China were able to hire a lawyer who can request visitation rights from the national security bureau in Jiangxi Province. They hope the lawyer will be allowed to visit Chung and inquire about his safety and mental state.
Chung's daughter Chung Ai set up a Facebook page to seek support for her campaign to rescue her father. The Facebook page has garnered over 9,000 supporters so far. She recently posted a message expressing her disappointment with the Taiwanese government:
"The government has no sincerity [in helping us]. My aunt (the younger sister of my father) makes phone calls to the president's office every day, but she always gets indefinite answers."
Read the original Chinese article.
The Epoch Times publishes in 35 countries and in 19 languages. Subscribe to our e-newsletter.