Concerns over ideological infiltration from Beijing has led Taiwan's lawmakers to speak out.
At a press conference on June 17, members of the self-ruled island's unicameral legislature known as the Legislative Yuan told reporters that they wanted more transparency in the financial disclosures of "foreign political forces."
Legislation
The legislators said that China's infiltration in Taiwan was so pervasive that it can be observed in all levels: from religious settings, media, to education. They called for a law modeled after similar "foreign agent registration" laws in the United States and Australia to counter foreign political influence in the region.
They are planning to introduce legislation that would require entities that have connections with a government outside of Taiwan to disclose their funding sources.
Despite the island being a de-facto independent country with its own democratically-elected government, military force, and currency, Beijing continues to consider Taiwan part of its own territory and conducts influence campaigns in an effort to persuade Taiwanese citizens to accept a future in which the island is 'unified' with the mainland—infiltrating local media, political parties, and youth groups.
Planned Rally
Meanwhile, a mass rally is also being planned—in pace with the ongoing protests in Hong Kong against a controversial and largely unpopular extradition bill that would allow mainland China to seek extradition of any individual living or traveling to the city. Hong Kong reverted from British to Chinese rule in 1997, with the express guarantee that the Chinese regime would preserve the city's autonomy. But HongKongers have complained that Beijing's influence has increasingly encroached on the city's affairs, the extradition bill being the latest evidence of such interference.
Scheduled for June 23, participants will show up in white shirts along Taipei City's Ketagalan Boulevard to support Hong Kong and to call out disinformation from local pro-Beijing media.
The organizers, local YouTube celebrity Holger Chen and New Power Party legislator Huang Kuo-chang, officially announced the event on June 12 after obtaining the permit. They criticized some local media for following the Chinese regime's state-run media in downplaying the events in Hong Kong, saying that both Hong Kong and Taiwan are fighting for their autonomy from Beijing.
They criticized news agencies such as China Times, one of the four major local news outlets in Taiwan.
In a Facebook post, Huang displayed side by side the June 17 front pages of four different newspapers, the day after roughly two million HongKongers marched on the streets to call for the bill's full withdrawal and for the city's top official to resign.
All except China Times featured the mass Hong Kong protests on the cover.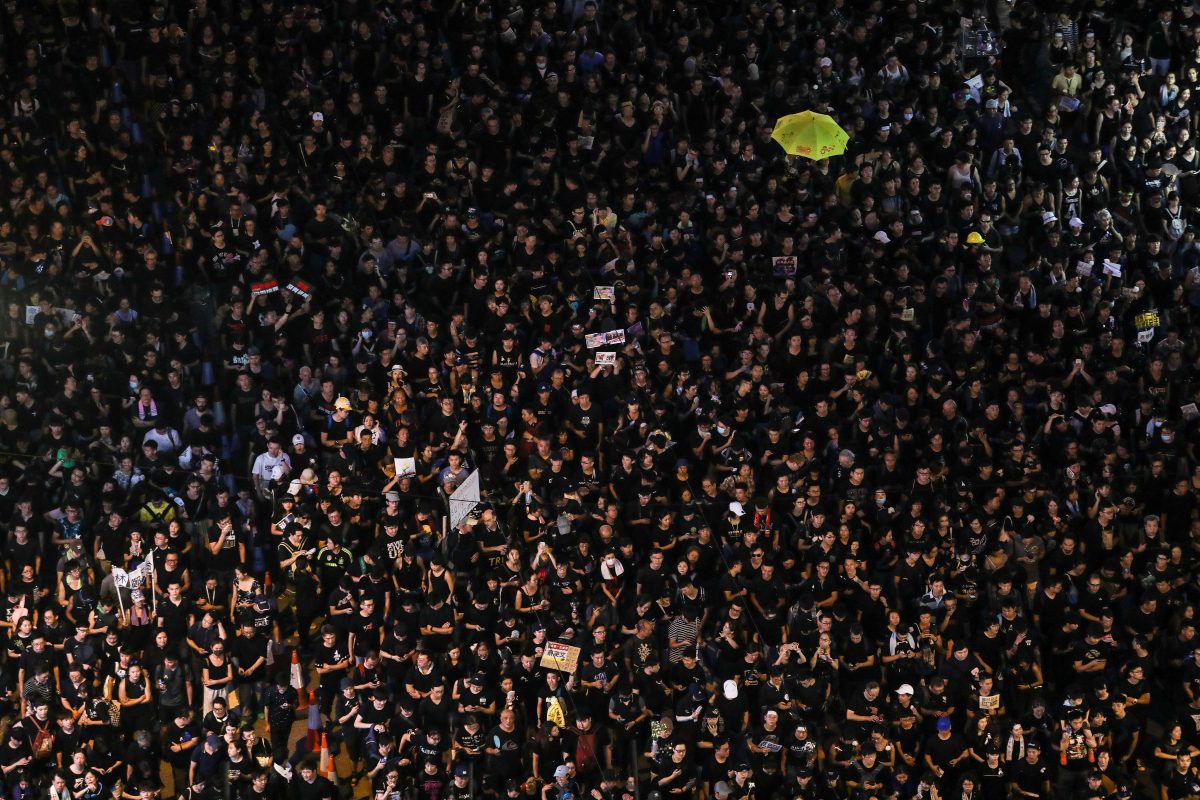 China Times is owned by Want Want Holdings, the largest rice cracker brand in Taiwan that also dominates the market in China. In the course of 11 years, the rice cracker company, which manufactures in China, has received at least 16.7 billion Taiwan dollars ($5.3 billion) from the Chinese government in the form of subsidies, according to Apple Daily, citing the company's financial reports. The organization has denied the money being tied to any political agenda, saying that it was a common practice for China to draw foreign investment.
Want Want also owns Commercial Times, China Times Weekly, China Television, and Chung T'ien Television, all with a pro-Beijing editorial stance.
On June 18, the Taiwan government's media watchdog fined Chung T'ien 500,000 Taiwan dollars (about $16,000) for failing to establish independent editorial policies.
During last November's elections, pro-Beijing media widely spread disinformation about political candidates who did not push for pro-Beijing platforms.
"The democracy that Taiwanese built up with toil and labor is under threat of infiltration by the Chinese authoritarian regime, we can't continue watching as it happens," Huang wrote on June 13 in a Facebook post that quickly garnered tens of thousands of likes and comments.
"If you also cherish the democracy and the free atmosphere … if you have had enough of the news reports that are bought off, then please stand with us and say 'no' to the red [symbolizing the Chinese communist regime] media!" Huang continued, adding that this is symbolic for protecting their future generation.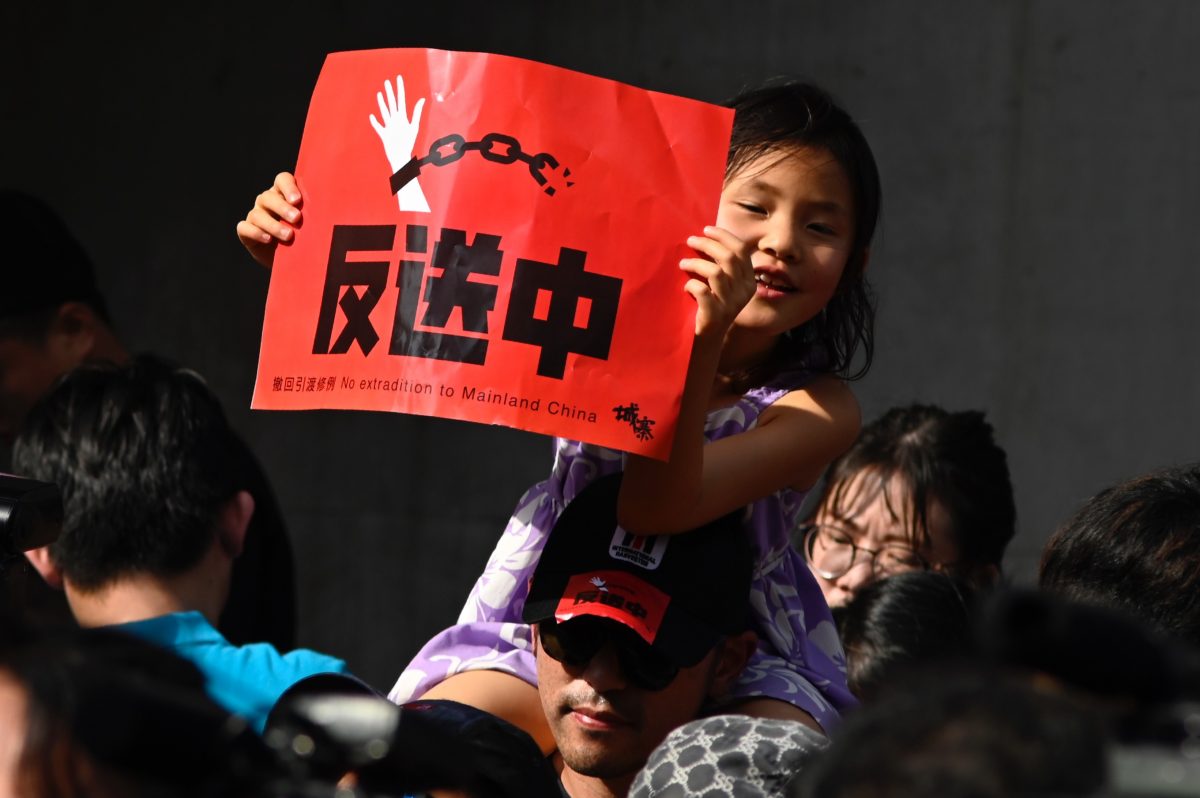 Chen, the local celebrity, said the rally's purpose was to "remind our government to quickly pass laws and regulate Chinese media, regulate the news agencies that take money [from China] and then control Taiwan by force," according to a live-streamed June 12 video on his YouTube channel. "I hope that as I stand up today, I'm protecting everyone's rights for democracy and freedom."
Huang said he started a crowdfunding campaign to cover the fees for the rally, including printing promotional materials, stage setup, and other fees, which quickly raised nearly $60,700.
The upcoming Sunday rally will be the second public protest in Taiwan to express solidarity for Hong Kong. Last Sunday's solidarity rally was attended by more than 10,000 Taiwanese.