SAN JOSE, Calif.—Taiwan is actively working to pass new legislation protecting trade secrets and intellectual property, according to a Taiwanese lawmaker, who hopes that the efforts will promote further high-technology partnerships between Taiwan and the United States, as the island nation seeks to emerge from China's shadow.
In an exclusive interview with The Epoch Times on Feb. 3, Karen Yu, a legislator from Taiwan visiting California, encouraged more U.S. officials to visit Taiwan, and claimed that "the U.S. will find Taiwan its best economic partner."
San Jose, the world capital of technology, has a large population of Taiwanese-Americans, and Yu was invited to make a speech at Northern California's Taiwanese Forum on the subject of Taiwan's new strategy to improve its economy.
Yu's visit comes against the backdrop of the U.S.-China trade negotiations, and efforts by the United States to extradite the CFO of China's high-tech giant, Huawei, from Canada.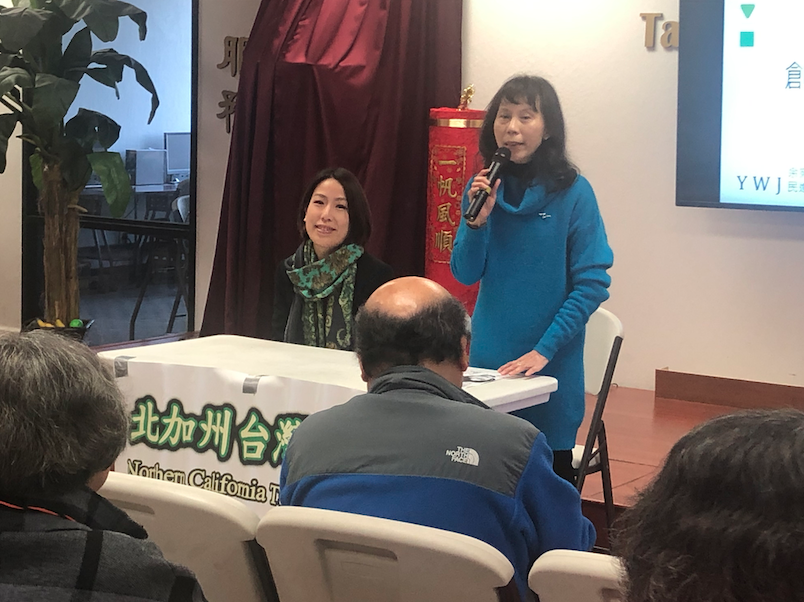 Protect Trade Secrets and Intellectual Property
"We already have a policy that [Taiwan's] government organizations shall not use Huawei's system," said Yu in Chinese, when she was asked to comment on the current U.S. investigation into Huawei's alleged theft of trade secrets from U.S. tech companies.
Yu told The Epoch Times that Taiwan is at the front edge of the free world, and many tactics used by China's aggressive expansion into the free world have been first tested in Taiwan.
Yu said that China has been stealing trade secrets from many industries of Taiwan. She also emphasized that under the leadership of President Tsai, Taiwan's government has been proactively making policies to resist China's penetration into Taiwan society.
"Taiwan can be the technology forefront base for the United States," said Yu in Chinese. "We will build tall walls to protect our technology."
Further Economic Partnership
"Taiwan is not only a partner with the United States in the democratic world, but also could be a good partner to the United States in the economic world," she added.
Yu pointed out that in the past, the West welcomed China to join the World Trade Organization, and hoped that the growth of the free market and middle class in China would bring democracy and freedom to the Chinese people. But after working with the Chinese regime for so many years, the West finds their past efforts only yield failure.
Yu has a strong background in business and finance. When asked to comment on the current U.S.-China trade conflicts, Yu said China intends to buy more from the United States to balance the trade deficit, but that doesn't mean China will stop its unfair practices.
"China is willing to buy more beans," Yu said, but pointed out that as long as China keeps playing the same games, every five to 10 years, there will be one U.S. industry ruined and replaced by competitors from China.
Encourage More Official Exchanges
The U.S. Congress passed the Taiwan Travel Act, which was signed into law by President Donald Trump in March 2018. The bill allows high-level U.S. officials to visit Taiwan and vice versa.
When asked to comment on the high-level exchanges between the United States and Taiwan, Yu said Taiwan has always hoped there would be more be exchanges between the United States and Taiwan, so that Americans can learn of Taiwan's progress in democracy. Yu also encouraged other countries in the free world to follow the direction of the United States in their Taiwan policies.
Yu was very confident that in the future, Tsai will have an opportunity to speak to the U.S. Congress.
Regarding China's efforts to build islands in the South China Sea, Yu hopes that Japan, South Korea, and other eastern Asian democratic nations can join together to build a peaceful and democratic alliance to maintain regional stability.
Help Taiwan's Investors in China
Taiwan, an island nation with a population of 23 million, has many investors who went across the Taiwan Strait to make investments in China, after Beijing opened its doors to foreign investments in 1978.
As China's economy has grown, its labor and land have become increasingly more expensive. Many of Taiwan's investors in China have tried to bring their investments back to Taiwan, but only found themselves trapped in China by policies that prevent them from repatriating their investments.
"Many people came home penniless," said Cathy Li, the coordinator of the Taiwanese Forum.
Yu says that Taiwan is making new policies to simplify the process for Taiwan's investors to bring their investments home. Yu also said that Taiwan's government is seeking new opportunities outside of China for Taiwan's investors.