Taiwan held a two-day conference from Aug. 7 to 8, welcoming experts from around the world to discuss proactive measures for removing toxic chemicals from the environment.
The experts came from the United States, Europe, and Asia to attend the conference organized by Taiwan's Environmental Protection Administration (EPA).
While Taiwan isn't a member of the United Nations, it supports the international organization's environmental initiatives, such as the Minamata Convention on Mercury.
Adopted in 2013, the Minamata Convention is a U.N. treaty designed to protect human health and the environment from the harmful effects of mercury. One of the treaty's key requirements is banning the export, import, and manufacturing of mercury-added products—including batteries, switches and relays, compact fluorescent lamps for general lighting purposes and electronic displays, high pressure mercury vapor lamps, cosmetics, pesticides, biocides, topical antiseptics, and non-electronic measuring devices—by the end of 2020.
In Taiwan, some mercury-containing products such as batteries, cosmetics, pesticides, and thermometers are already banned from production, import, and export, in accordance with the convention. Meanwhile, some products such as mercury vapor lamps can't be manufactured, but their export and import bans won't take effect until Dec. 31, 2020.
Currently, 128 U.N. member states have signed the treaty, including Canada, the European Union, and the United States.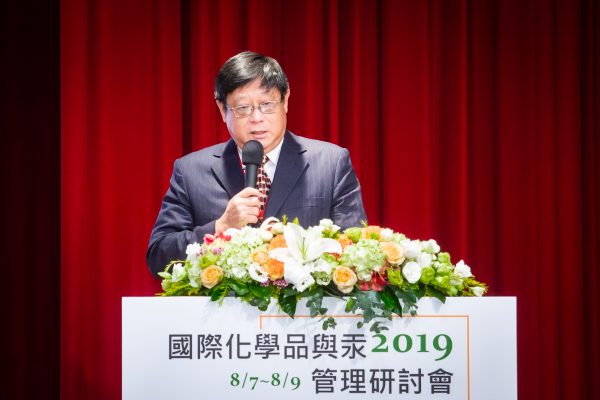 In his opening remarks, Chang Tzi-chin, minister of Taiwan's EPA, explained how the nation has set up measures outlined in the international treaty. Chang said it was important to learn from international experts about how Taiwan can better manage mercury concerns.
The highlight of the two-day event was the first session on day one—the Master's Forum—attended by several environmental regulation experts, including Kimmo Peltonen, an associate professor at the University of Helsinki and the University of Eastern Finland; Geert Dancet, former executive director of the European Chemicals Agency; Anna Fransson, a senior expert from Sweden; and Minoru Koga, director general of the Minamata Environmental Academia in Japan.
Attending the forum from the United States was Edward John Brzytwa, director of International Trade at the American Chemistry Council (ACC). The council is an industry trade association based in Washington.
Taiwan's Innovations
Taiwan has also made strides by establishing in 2016 a new bureau—the Toxic and Chemical Substances Bureau—expressly to manage chemical substances efficiently. According to Chang, the bureau was created as part of a campaign promise made by Taiwan President Tsai Ing-wen when she was elected in 2016.
Chemicals are needed to make nearly all consumer products, including clothing dye, plastic bags, and computer chips. Some of these chemicals can be extremely toxic, thus requiring strict regulations for how they are used.
At a press conference on the sidelines of the Master's Forum, Hsieh Yein-rui, director general of Toxic and Chemical Substance Bureau, explained why Taiwan's commitment to the Minamata Convention is not only important to the island itself, but also to the international community.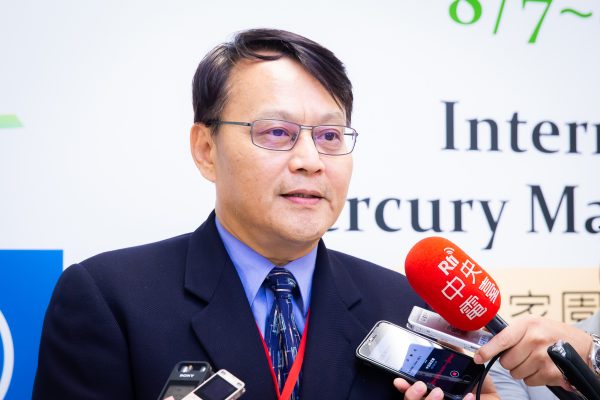 For example, the convention stipulates that countries must reduce emissions of mercury gas, a byproduct of activities such as mining and fossil fuel combustions. Because air particles can travel freely, the threat of mercury dispersal transcends national borders.
Taiwan is currently a participant in the Asia-Pacific Mercury Monitoring Network, a partnership that aims to monitor the amount of mercury in the atmosphere. The U.S. EPA is also a partner in the network.
"Taiwan's EPA started developing mercury monitoring technology very early. So we have been able to assist countries in Southeast Asia with this effort," Hsieh said.
He added: "Back then, air samples from these countries were sent to Taiwan for analysis. Now we have been assisting them in developing their own capabilities to carry on analysis on their own."
Similarly, the chemicals found in electronic products can also travel beyond borders through trade. Hsieh explained that a lot of electronic waste contains mercury. If electronics are exported to destination countries that don't have strict electronic recycling regulations, these hazardous byproducts can pose an environmental threat, especially for less developed countries that don't have advanced recycling systems in place.
Hsieh added that Taiwan will continue to collaborate with the United States under the International Environmental Partnership agreement first signed in 2014, which stipulated that both sides work to advance regional environmental protection.
Global Partnership
Chemicals management, environmental protection, and sustainable development goals set up by the U.N., such as clean water, all hinge on free trade and trade talks, since they are key to fostering international regulatory cooperation, according to Brzytwa.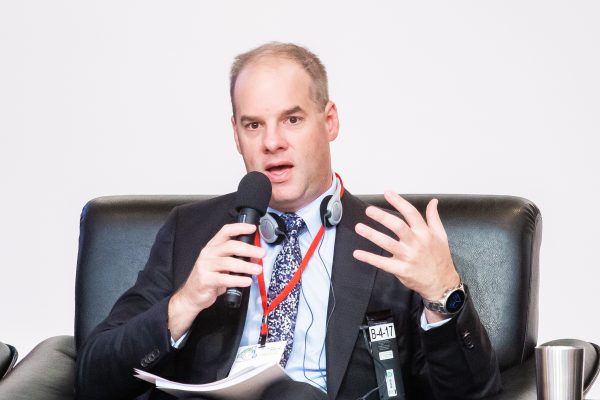 "When economies are more open to trade and investment, they can attract more investment, raise the standard of living, raise their standard for protecting human health and safety, the environment, and strengthen innovation at home," Brzytwa said.
The ACC director added that free trade could also lead to better dissemination of technologies, such as more innovative methods in recycling waste and cleaning water.
The need for international cooperation was echoed by Peltonen, who said that though the details in regulations and policies may differ between Finland and Taiwan, the broader concerns were the same.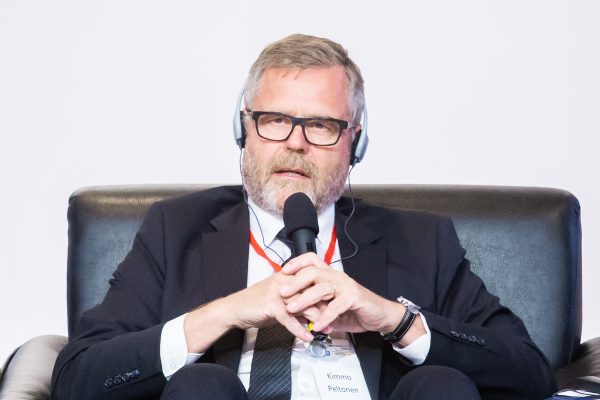 "How we can deal with the future and with the wise use of chemicals? We need to deal with recycling. We need to deal with the circular economy. And we need to deal with them right. I think by doing this in a global way, we will find a solution," Peltonen said.
A circular economy, a concept developed in 2015, is a sustainable economic system that emphasizes minimizing waste and pollution, while ensuring that resources remain in use for as long as possible.
Koga, one of the speakers at the Master's Forum, introduced the Japanese city of Minamata as an "environmental model city" after it undertook various environmental initiatives, such as separation of garbage into 24 different categories, after the city was hit by an ecological disaster involving methylmercury—an organic form of mercury—as a result of wastewater discharged by a local chemical company named Chisso.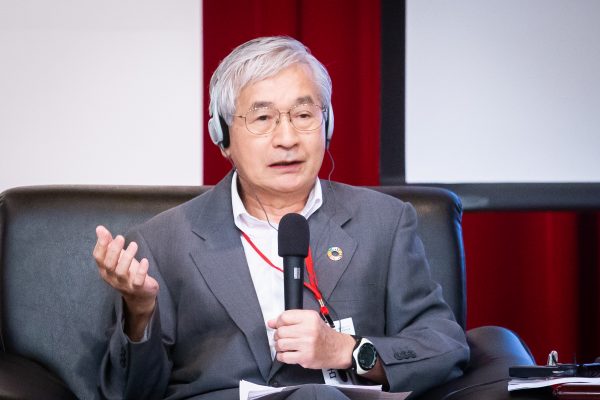 The disaster was uncovered in 1956 as local Minamata residents fell ill, showing syndromes associated with severe mercury poisoning, such as muscle weakness, paralysis, and coma. A sickness caused by exposure to methylmercury is now known as Minamata disease.
This article was sponsored by the Toxic and Chemical Substances Bureau within the EPA of Taiwan.