Taco Bell's top management said that while the chain won't close during the Wuhan coronavirus pandemic, it will likely begin to only operate drive-throughs and use deliveries only.
"As regions of the U.S. begin to mandate public closures and self-quarantine, we are equipping our restaurants to serve our guests via drive-thru and delivery only where necessary," CEO Mark King wrote over the weekend. " Should we need to  temporarily close  our dining rooms, we would be limiting millions of guest interactions and further enabling social distancing."
King said the move is intended to protect employees during the outbreak.
"Because our people are the heart of our organization, and we understand the impact these actions can have, we're amending our sick policy at our company-owned U.S. restaurants  to better accommodate our teams while ensuring no one works who is sick," he wrote in a statement.  "We'll be paying employees who are required to stay at home, or who work at a restaurant that is closed, for their scheduled or regularly scheduled hours during their time away from work. We're actively working with our franchise partners to encourage a similar approach."
It's not clear if other fast-food chains will follow suit.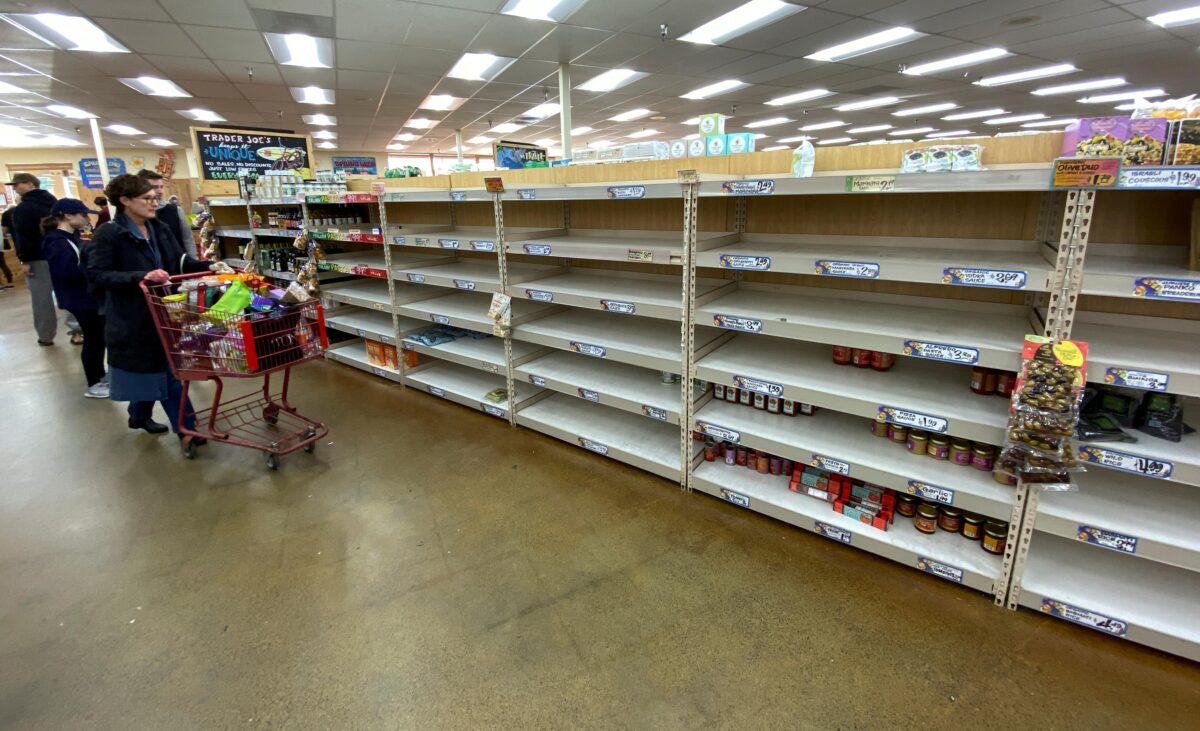 Some McDonald's locations said they will only operate via drive-throughs. "Our top priority is to keep you, our employees and our community safe," said a sign posted outside of a McDonald's in Akron, Ohio. "Out of an an abundance of caution, we are proactively closing the dining rooms in all of our 24 McDonald's restaurants in Northeast Ohio until further notice."
Starbucks CEO Kevin Johnson told customers last week that drive-through and deliveries may be the only option in the near future.
"This means that as we navigate this dynamic situation community-by-community and store-by-store, we may adapt the store experience by limiting seating to improve social distancing, enable mobile order-only scenarios for pickup via the Starbucks app or delivery via Uber Eats, or in some cases only the Drive Thru will be open," Johnson wrote.
Retailers such as Urban Outfitters, Nike, and Patagonia announced they would shutter all stores across the U.S., while Walmart, Kroger, ShopRite, and other stores said they would limit their operation hours.
When the outbreak emerged in mainland China and began to sicken thousands across the country, a number of fast-food chains closed down all their locations in the country in an attempt to curb the spread of the coronavirus, which causes the disease COVID-19.