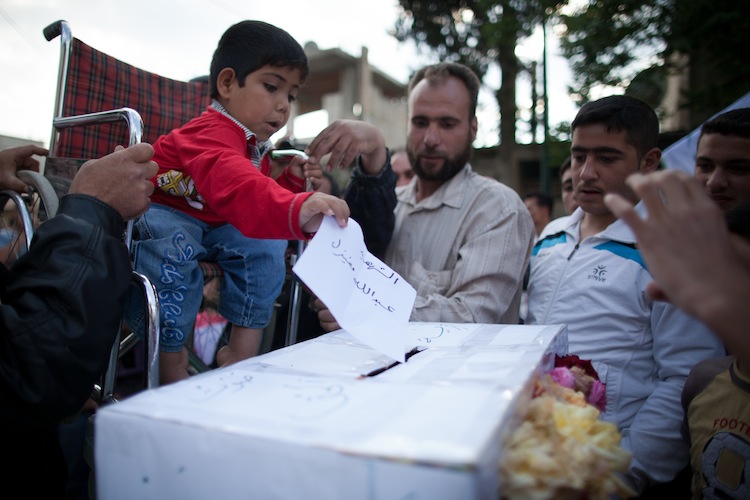 Syrian voters headed to the polls to cast their ballots in the country's parliamentary elections, but the opposition said they are a sham and urged people to boycott them.
State-run SANA reported a "wide turnout," saying "the elections will chart the future of Syria." Citing the country's interior minister, Mohammad Ibrahim al-Shaar, SANA said there were "no problems so far with the exception of some minor things that usually occur in elections."
The Syria Observatory for Human Rights said that amid clashes between the Syrian army and security, numerous people in the restive northwestern city of Idlib boycotted the vote. Idlib, according to Human Rights Watch and other activists, has been frequently bombed and shelled by the army in its attempt to take down opposition fighters. People in many other areas have also boycotted the vote, the rights group said.
"The sound of [five] explosions was heard in the city of Idlib but no news of casualties yet," the London-based Observatory said. It reported violence in other parts of the country, killing at least eight people.
The United Nations has estimated that at least 9,000 people, mainly civilians, have been killed since last March in the violence.
The opposition said the election is a ploy used by the government, under scrutiny from the international community, to project a favorable image that it is reforming, in order to gain more time. 
"Whoever drowns Syria in blood, displaces Syrians and shoots at the Syrian people does not have the legitimacy to draw up a constitution, an electoral law, or to run elections," the opposition Syrian National Council said, according to Al-Arabiya television.