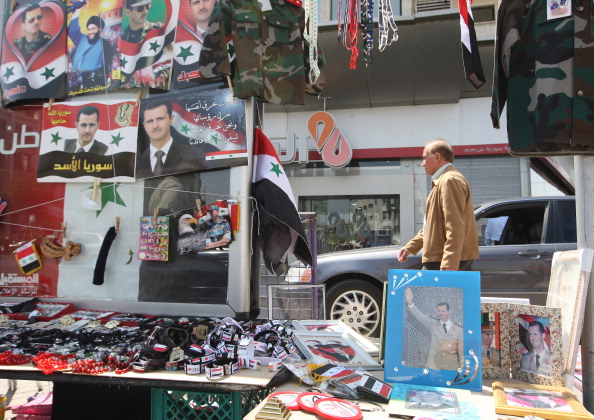 Syria began its United Nations-mandated ceasefire on Thursday amid skepticism that the regime would stop the 13-month-long violence that has claimed the lives of thousands.
State-run media quoted a source with Syria's defense ministry on Thursday, saying "it has been decided to halt the armed forces' missions starting Thursday morning, after they carried out successful missions in combating criminal acts by armed terrorist groups."
However, activists with the Local Coordination Committees showed videos that were uploaded on the Internet of purported Syrian army tanks that were still on the ground stationed in Hama. 
Other videos showed there is a "widespread display of security checkpoints," snipers, and machinegunners in the city as well, the activist group said. Videos showed the Syrian army "trying to hide tanks" in Aleppo, the country's most populous city, the group said. There was also footage that showed the army shelling the city of Homs.
A spokesperson with the Syrian National Council, Bassma Kodmani, told Al Jazeera that the ceasefire is being "only partially observed."
"To us it's clear that ceasefire implied withdrawal of all heavy weaponry from cities, populated areas. This has not happened," she added.
There were a number of anti-government protests in Aleppo, Daraa, and the city of Deir el-Zor.
Western powers are still trying to seek a resolution in the U.N. Security Council after the last two were blocked by both Russia and China.
In a White House statement on Wednesday, U.S. President Barack Obama and German Chancellor Angela Merkel "shared the concern that the Assad government was not complying with the terms of the agreement," which "underscored the need for the UN Security Council to come together to take more resolute action."