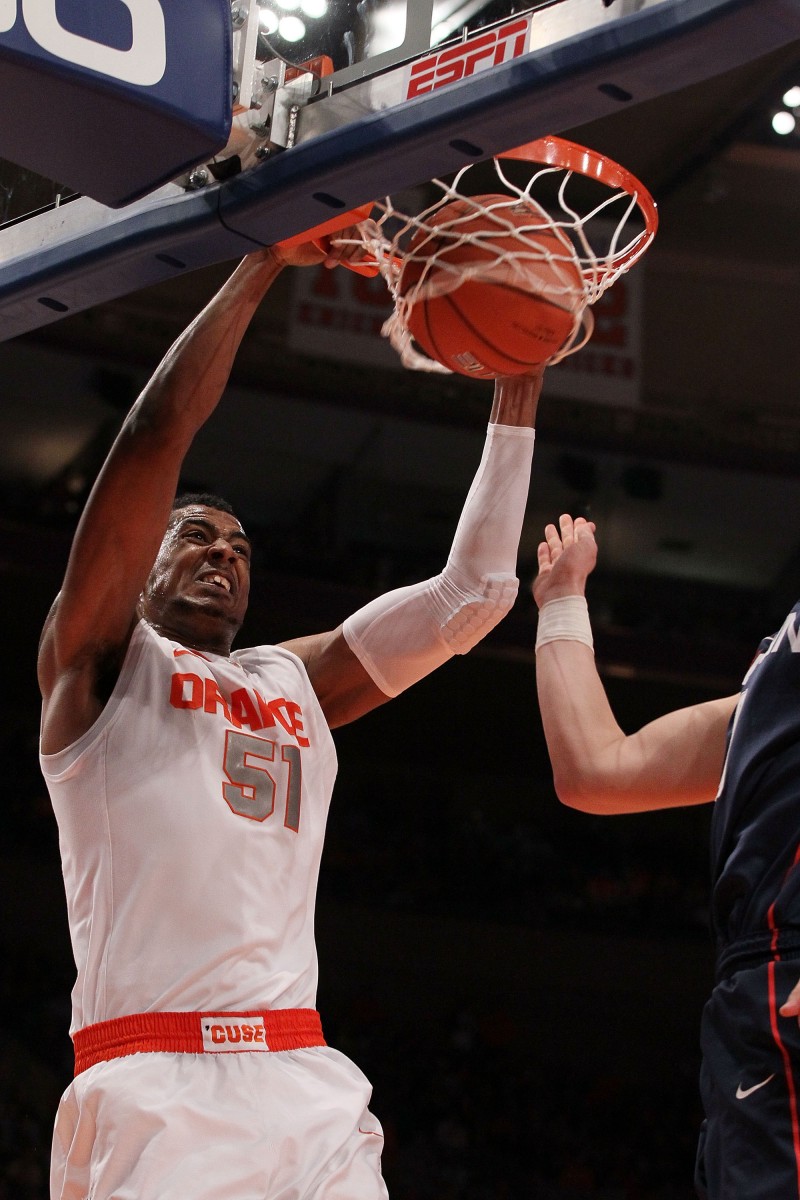 The Syracuse Orange (31–1) came back from an eight-point second-half deficit to down Connecticut (20–13) 58–55 in the quarterfinals of the Big East Tournament on Thursday at Madison Square Garden.
Syracuse guard Dion Waiters scored eight of his team-high 18 points in a 14–5 run that gave the Orange a 48–47 lead with 5:45 left. It was a lead Syracuse would not relinquish in their Big East Tournament opener.
The Huskies, playing their third game in three days, lost for the first time in eight games at the annual conference tourney since 2010.
Connecticut guard Shabazz Napier, who scored a team-high 26 points in Wednesday's overtime win against West Virginia, led the Huskies with 15 points. Guard/forward Jeremy Lamb scored 10 points while playing all 40 minutes, after logging 43 and 39 minutes the previous two days.
Syracuse will face Cincinnati Friday at 7 p.m.