All of Greater Sydney, Blue Mountains, Central Coast, and Wollongong will go into lockdown from 6 p.m. Saturday until July 9 amid an outbreak of the highly transmissible Delta variant of the CCP virus in the Australian state.
New South Wales Premier Gladys Berejiklian called a second press conference on Saturday afternoon, just two hours after she had already fronted the media about the growing cluster, where she foreshadowed the potential for further measures.
"Even though we don't want to impose burdens unless we absolutely have to, unfortunately, this is a situation where we absolutely have to," she told reporters on Saturday afternoon.
"A few days ago I said this was the scariest time that I felt since the pandemic started, and that's proven to be the case."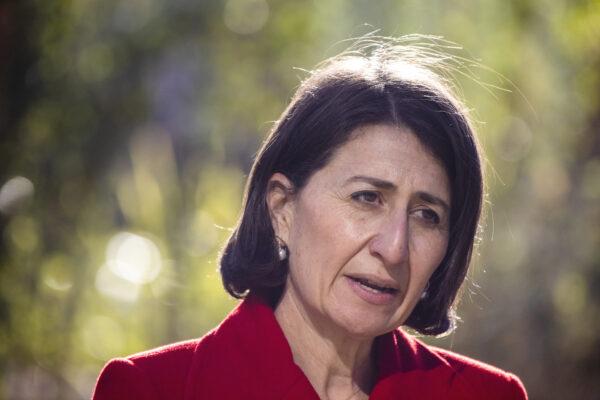 She told residents they should brace themselves for the number of cases to increase in the next few days.
For the next two weeks, residents can only go outside their homes if they need to attend work, study, purchase essential items, and to provide care.
She also urged people not to panic-buy essential goods.
Exercise outdoors will be allowed, following social distancing requirements, providing a possible relief for families given that the next two weeks are the school holiday period.
"We appreciate during the school holidays this could be the only time people are allowed to gather outside, and in no more than groups of 10," the premier said.
Weddings will be allowed to take place on Saturday and Sunday, but not from Monday. But funerals will be allowed to take place with a maximum of 100, with one person per four square meters.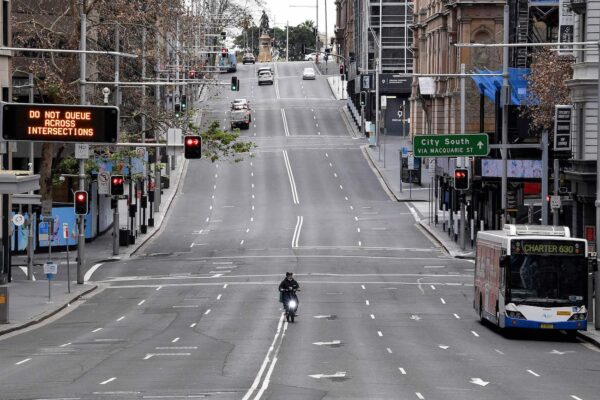 The premier urged people to check into all venues with QR codes when going out to purchase essential items.
She also said financial support to businesses will be provided in the next few days, and the federal government would provide household support in due course.
"Nobody should feel stressed or pressure to break any of the rules because of their financial situation," she said. "The NSW government will be there to support businesses and of course the Commonwealth support to households kicks in as well."
Regional Restrictions
Although regional New South Wales was not included in the lockdown, there will be restrictions in place.
No more than five visitors are allowed in the home
All hospitality must be seated, with one person per four square meters
Only 50 percent capacity for outdoor events
Masks must be worn indoors when outside the home
Restrictions for funeral and weddings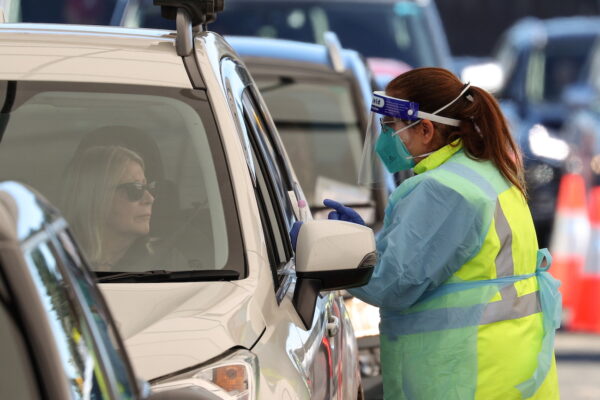 Berejiklian had foreshadowed earlier in the day that an expansion of the seven-day lockdown to other areas might be on the cards, pending expert health advice.
This comes as 29 cases were detected in the 24 hours to 8 p.m. on Friday, 17 of which had already been announced, taking the cluster to 82 cases.
Millions of people in Sydney were already in lockdown, with people who live or work in Woollahra, Waverley, Randwick, and the City of Sydney local government areas not able to leave home for a week except for essential purposes. These included work or education, shopping, providing care, or outside exercise.
Earlier, NSW Chief Health Officer Kerry Chant had identified new venues as exposure sites, including Great Ocean Foods at 5-11 Cadogan Street in the inner-west suburb of Marrickville.
All staff and customers who visited the seafood wholesaler premises between June 21 and June 25 must isolate and get tested, including everyone who lives in their households.
Any restaurants and cafes that took deliveries from Great Ocean Foods will also need to self-isolate and get tested, including the members of their households as well.
This story is developing.