Severely understaffed public hospitals in New South Wales (NSW) Australia are recruiting nurses from overseas, with nurses at Sydney public hospitals being begged to cancel their New Year's leave amid a surge in COVID-19 cases across the state.
St. George Hospital in South Sydney sent an email to its nursing staff, pleading with them to cancel their leave at the end of 2021, as staffing pressures soared due to increased numbers of patients and staff currently undergoing quarantine. The internal email which was sighted by the Guardian Australia warned that the hospitals could not keep up with the recent staffing demands.
"We have commenced the process for overseas recruitment," the email said, noting that the hospital's departments were facing "unprecedented" patient numbers and that they were going to reopen their second COVID-19 ward.
The Epoch Times has not viewed the internal email.
The hospital management has previously sought help from seven local nursing and midwifery labour agencies but only managed recruited one registered nurse the Guardian reported. It has also turned to private hospitals and withdrawn seconded staff, yet was still unable to adequately staff wards.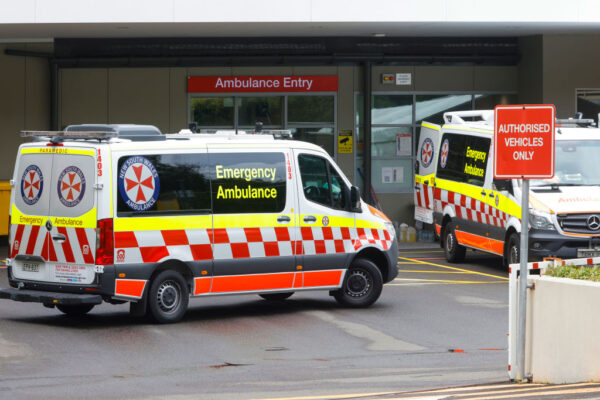 This comes as the state saw a surge in COVID-19 cases and hospitalisation numbers the week after Christmas, with 21,151 cases and 832 hospitalisations recorded on Dec. 31.
NSW Health issued an exemption on the same day to allow health workers deemed close contacts of COVID-19 to return to work.
The exemption allows over 2,000 health workers, who are currently in quarantine, to leave self-isolation to return to their workplace, provided they have been identified by their employer as "critical" to the service and cannot work from home.
However, St. George Hospital is not the only hospital in Sydney facing a staffing crisis.
St Vincent's hospital in east Sydney has pleaded for more nurses to work on New Year's Eve and New Year's Day, offering a $250 bonus in addition to normal penalty rates.
"We are continuing to experience critical staff shortages across the organisation, particularly in nursing," reads an email to staff by the hospital's executive director reported the ABC.
"Whilst we are trying our best to work around this, we are beginning to run out of options to maintain safe nursing staffing levels."
A spokesperson for St Vincent's told the ABC that the hospital was "contending with significant pandemic-related staffing pressures" but that it had "introduced a number of measures to keep staff and patients safe."
"At all times patient care and management in critical care locations is provided by skilled multidisciplinary teams of doctors, nurses, and allied health staff, to ensure the best possible care for our patients," the spokesperson told the ABC.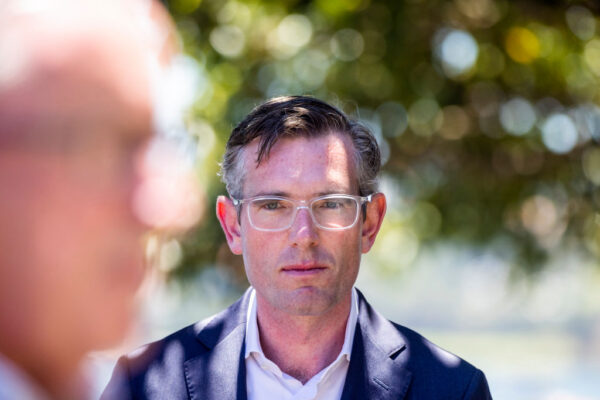 Meanwhile, NSW Premier Dominic Perrottet has consistently stated that the state's health system remains solid despite the surging infection numbers.
"We've seen a significant increase in case numbers, but what is pleasing is that our health system remains strong," Perrottet said on Dec. 31.
"We have the best health system in the country, arguably the best in the world, and that is because of years of investment."
But the state opposition Labor party has criticised the NSW government's handling of the Omicron wave, describing the government's plan as "chaotic and confusing."
"You've got a situation where pregnant women are waiting five and six hours to get PCR tests, and it's clear the government was not prepared for the large increase in numbers over the last six or seven days," NSW Opposition Leader Chris Minns said.
"The international experience seems to demonstrate that the Omicron variant is not as deadly or as dangerous as previous variants of the COVID-19 pandemic, but that's good fortune rather than good planning or good management."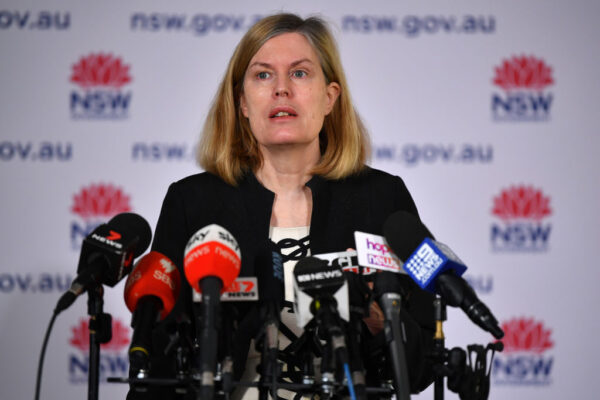 With a strained COVID-19 testing capacity, Chief Health Officer Kerry Chant has requested the public only to seek PCR testing if they have symptoms or have been advised to get one.
"That potentially compromises the care of those that need it," she said. "I know that people want to know what their diagnosis is … but can you also just think about some of the implications of those actions."
On Monday, NSW reported 20,794 new infections, four more deaths, and 1204 hospitalisations.