When news broke earlier this year of a potentially deadly swine flu, H1N1, epidemic, the impact was felt around the world. Today, it remains very scary for many, while others view it as being similar to severe winter flu. This is what Epoch Times reporters from Bulgaria to Brazil discovered when they asked locals, "Is the spread of swine flu, H1N1, or the fear of swine flu having any impact where you live?"

Taipei, Taiwan
P'eng Yünhsüan, 29, Assistant Director
It's had a very big influence; you only have to see there are people around coughing, sneezing, or blowing their noses, then you are just struck with fear, deeply afraid that you'll be infected—so you just move away from them a bit. Many people now come to the office with a face mask, things seem quite keyed up and scary; but after a while you don't think of it. Everyone has to take good care of personal hygiene, wash hands frequently, and do your best to avoid enclosed public spaces.

Rio de Janeiro, Brazil
Keilah Melo, 40, Psychology Student
Yes. My daughter, Laura, got the swine flu while playing with other children in the club. By the end of the day, she began experiencing symptoms, high fever, dry cough … I could not believe it was so serious. The normal medicines were not working. So I called my son, who is a doctor to ask for guidance. He was very busy and told me to call the dial-flu (A service offered by the government to assist people by telephone in relation to the swine flu). I was advised to hospitalize my daughter in a private hospital and that the government would finance the hospitalization. Doctors at the hospital wanted Laura to be transferred to a private clinic because the hospital did not have the Tamiflu. At the same time, the dial-flu's attendant advised me to keep her in the hospital. It was a mess. My son told me to call the fire department because they were providing the Tamiflu. I filled out the form on the Internet and then went to the fire department to get the medicine, and took it quickly to the hospital. After taking the first dose of Tamiflu, the doctors let me take Laura home. We both stayed at home for 15 days without leaving. She took the Tamiflu for seven consecutive days. The fever was tough. After seven days she began to get better and after 15 days the symptoms disappeared.

Auckland, New Zealand
Campbell McMillan, 42, School Teacher
The swine flu outbreak has had a similar reaction to when SARS occurred, and people became very frightened of what could happen to them. The fear of what could happen was greater than what actually happened. There was so much information about swine flu that it actually came to a point where people were becoming quite hysterical with fear. When the crunch came, the impact was not as great as some people might have thought. It was similar to a general flu, which most people catch each year anyway. Most people build up an immunity to these types of diseases, so I think it is just a matter of being careful and hygienic.

Brösarp, Sweden
Ulla Wall, 76, Retired School Counselor
I think media is creating an atmosphere where the flu comes across as more infectious than it really is. The vaccine is not properly tried out yet, either. If you observe proper hand hygiene and avoid crowds, you'll be fine. I'm a senior citizen, so I should get the regular pneumonia shot instead. It's the younger folks, who come in contact with more people, who should get the flu shot.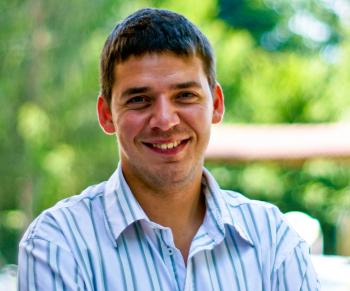 Varna, Bulgaria
Iglika Vitanova, 27, Office Assistant
Yes, we feel the impact of the swine flu, very tangibly. But in my opinion the impact is mostly caused by rumors, and it is very much exaggerated. There is flu. But we have flu every year, and yes, it takes its victims. According to me, it is a trick of pharmacy companies to sell their medicines. They use the flu as an advertisement. I think that we have to be thoughtful and reconsider our attitude. We spoil and destroy the environment; our impact is harmful. For example, this is the reason for the ozone hole, which is the reason for global warming. And the viruses and their spreading are a result of the high temperatures. There is no winter. If there was, there wouldn't be so many viruses.

Mersin, Turkey
Ugur Kimyon, 32, Trading
Yes, it is affecting people a little bit. But in my view it is a political and money game. They are trying to scare and impose on the public, so that they can sell their antiserum. This is a money game, so we shouldn't care for this game. It is very clear that the death rate is too trivial. As I see it, they couldn't deceive the Turkish public in general. Scaring and deceiving people is a classis pharmaceutical company's tactic.

Levane, Italy
Roberto Burali, 40, Information Technology
I think H1N1 needs a voice. Close to where I live, there is very little discussion, but I heard about it when the children of a family of a friend had the flu. They put a mask on the newborn baby. A kindergarten teacher said to me that when a child is sick, all the fathers and mothers immediately ask, what's happened? Is it flu? What type of influenza? Is it H1N1? All would like to be informed.

Victoria, BC, Canada
Keri Greenidge, 26, Recent University Graduate
In the area that I live in, there are a lot of students from UVic and I was reading about a month ago there was a lot of sick students. But the thing is that now I've started working, I'm hardly home in my area. And I just come home, and I don't really interact with anyone so I would say that I've not seen any deaths because I'm hardly there anymore. I see students heading off to school, and people heading off to work, and I haven't been around many people coughing, and sneezing, and such except me.

Vancouver, BC, Canada
Matt Lin, 25, Columbia University BC, Social Science
I don't really care about the swine flu, personally. But most importantly, I think people need to make their own prevention. The vaccine is also helping.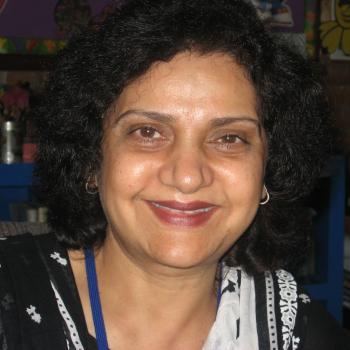 Islamabad, Pakistan
Ashraf Malkham, 50, Journalist
There is no fear of swine flu in our area. There were three reported cases of the swine flu and all were treated successfully. All of these people were in contact with other countries. I don't think this is an issue in Pakistan.

Singapore
Mdm Tan, 52, Housewife
The impact is not very obvious here, but many of my friends are quite concerned about H1N1, some families have especially gone to the clinic for flu prevention shots before they go for their vacation overseas.

Canungra, Australia
Adreena Hunt, 36, Sales Administrator Real Estate
No. I would take it as it comes. I think the media have hyped it up, and I see it as a severe flu; not life threatening unless you have other existing medical problems.

Linschoten, Holland
Djay van Putten, 18, Gas Station Attendant
Actually, I have had the Mexican flu and I think it is all blown out of proportion. When I called the doctor I couldn't pass by cause of contamination risks, but kept contact by telephone and received medicine. I was sick for 10 days; it is just like a very heavy flu. I think, if you are healthy and have a normal resistance, nothing will happen to you. For the people with a lessened resistance, I believe it is good they get a vaccination. I know someone else who also had the flu and had a similar experience.
Gdynia, Poland
Eugeniusz, 59, Shipyard Technician (Surname and photo withheld as per respondent's request for "security reasons")
In my surroundings, we are completely aware of the gigantic swindle of WHO (World Health Organization), media, and pharmaceutical concerns. The fear comes only from the media, but in the media it is normal. Rational man will not fall for such a swindle. Personally, I know people who, in their stupidity, vaccinate themselves every year from simple flu, and they are sick later for a long time. But I don't vaccinate myself and I have perfect health so as the rest of my intimates, friends, and acquaintances. I think swine flu is a hoax.

Look for the Global Q & A column every week, when Epoch Times correspondents interview people around the world to learn about their lives and perspectives on local and global realities. Next week's global question: "What do you see when you look out your bedroom window?"