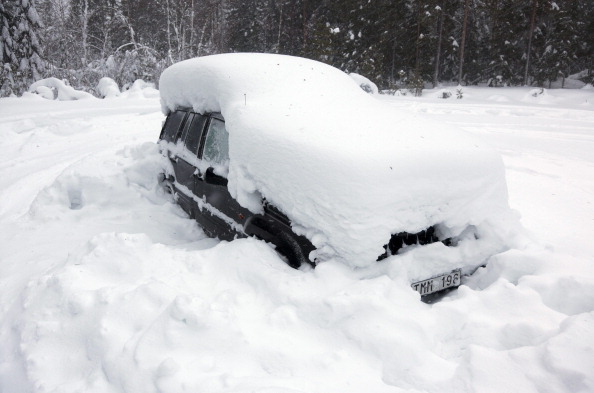 A Swedish man spent the past two months trapped inside a car trapped under snow and ice, surviving with no food, according to media reports.
The man was discovered on Friday and apparently only ate snow and ice to stay alive, reported Sweden's The Local newspaper. His car was trapped in northern Sweden around a mile from the nearest main road.
"Absolutely incredible that he is alive, in part considering that he hasn't had any food, but also bearing in mind that it was really cold for a while there after Christmas," a rescue crew worker said, according to quotes appearing in the publication.
Police told the BBC that the temperatures in the area had dropped to -22 degrees Fahrenheit. Officials took the man to a nearby hospital, where staff members say he is recovering well despite not having eaten since Dec. 19.
The broadcaster said the man was barely able to speak more than a few words. He was discovered by snowmobilers who initially believed that they came upon a car wreck before digging the vehicle out to find the man.
Ebbe Nyberg, a police official, told the BBC that they found him huddling in a sleeping bag in the back seat.
"He was in a very poor state. Poor condition. He said he'd been there for a long time and had survived on a little snow," he said.