Sweden, which never went into a full COVID-19 lockdown, continues to report falling numbers of new infections and deaths, while several other European countries that imposed widescale restrictions are seeking spikes in cases and, in some cases, deaths.
Sweden's daily COVID-19 death and infection rates have been slowing gradually since their respective April and June peaks. New daily cases have continued to decline from their seven-day moving average peak of 1,134 on June 24, to 228 on Aug. 2, according to the latest tally by Worldometers, while daily deaths have dropped from their seven-day average peak of 99 on April 16 to a range of between one and two since July 28.
Setting it apart from most of Europe, Swedish authorities chose to forgo a hard lockdown and kept most schools and businesses open throughout the COVID-19 outbreak. Last week, the government announced that it would stop advising against non-necessary travel to Norway, Denmark, Switzerland, and the Czech Republic.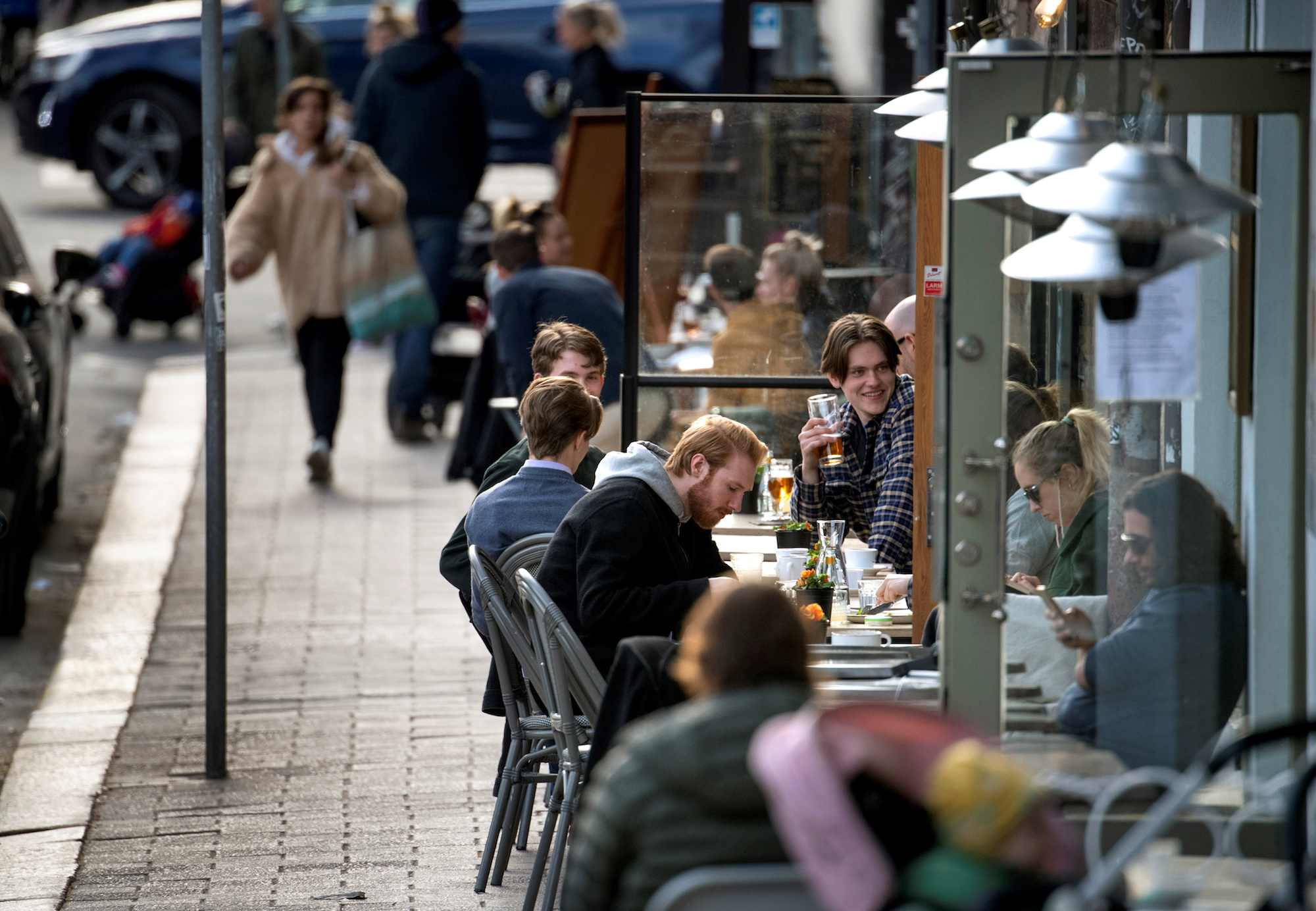 Neighboring Demark and Norway, whose governments took a stricter approach to lockdowns, are both seeing rebounds in their daily new cases. Denmark, which on July 9 hit a daily new infection low of 14, measured as a seven-day moving average, has seen a steady uptick to 50 new daily cases on Aug. 2. Norway, which on July 22 plumbed a seven-day average low of seven new daily COVID-19 cases, has since then climbed to 21 new daily infections, as of Aug. 2.
Daily deaths in Norway have fluctuated between zero and one since May 21, while daily deaths in Denmark have been in that range since June 14.
Two countries in Europe seeing the biggest spikes in the new daily infection curve are Spain and the United Kingdom. Spain, after flattening its curve from a peak of 7,800 new daily cases on April 1 to 279 on June 10, according to a seven-day moving average, the country has seen a surge to 2,300 new daily cases on July 31, tapering to 1,694 on Aug. 2. Daily deaths in Spain have remained flat, however, with the seven-day average fluctuating between one and two since July 14.
The United Kingdom, which had a seven-day average of 4,999 new daily infections as of April 14, flattened the curve to 545 on July 8; that's since risen gradually to 753 new daily infections. New daily deaths have fluctuated between 64 and 65 since July 27, falling steadily from their April 24 peak of 943.
Still, in absolute numbers of deaths due to COVID-19, Sweden's toll of 5,743, or 568 per million of population, has outstripped those of its Nordic neighbors Denmark and Norway, while still lower than some European countries that did lock down, such as the UK and Spain.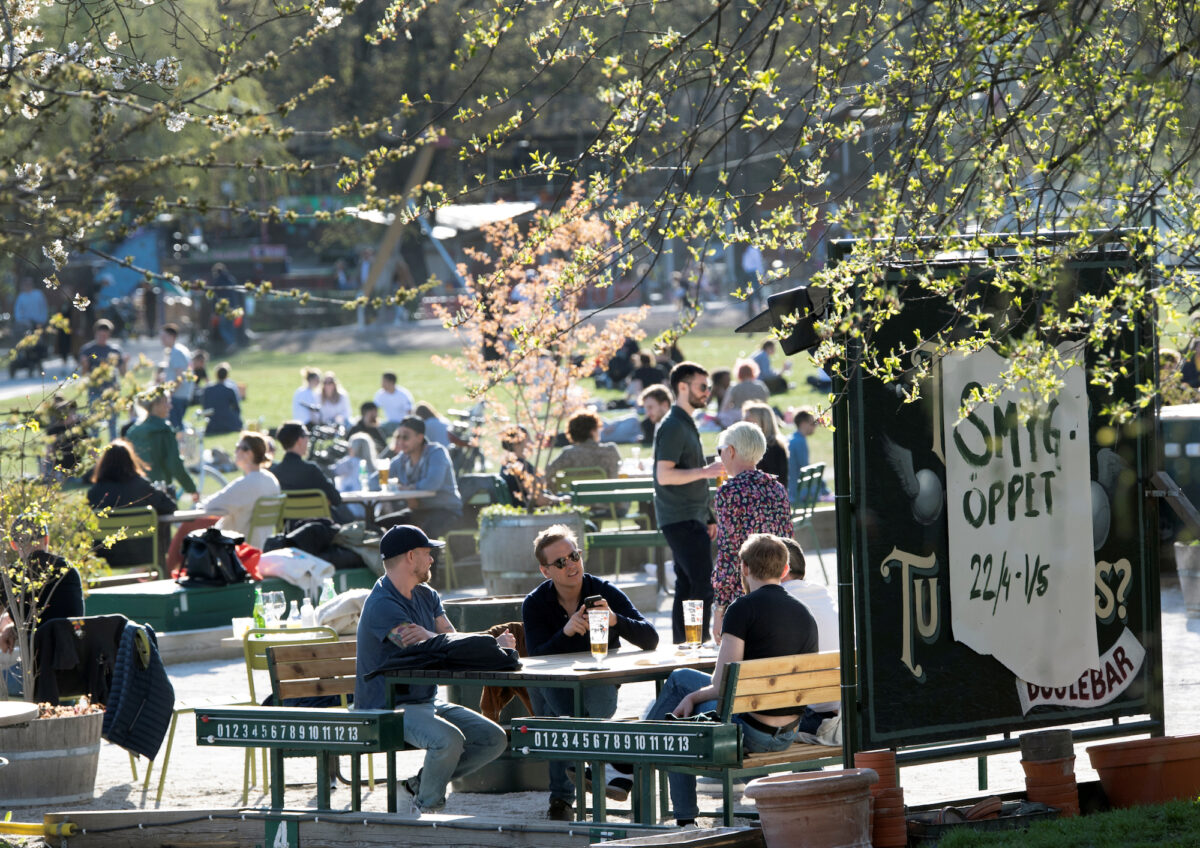 Meanwhile, data to be released Aug. 5 is expected to confirm how Sweden's decision not to put the country under full lockdown has softened the pandemic's blow to its economy.
Swedish authorities will publish a second-quarter gross domestic product (GDP) estimate, with economists surveyed by Bloomberg predicting that number to come in at minus 7 percent. If estimates regarding the seasonally adjusted annualized GDP figure hold, this will make the quarter Sweden's worst since record-keeping started in 1960. By comparison, Sweden's economy suffered its worst contraction in the second quarter of 1980, when GDP sank by 4.8 percent. Still, a 7 percent drop would be far lower than the 19-member euro area, which sank by 12.1 percent in the second quarter (pdf).
"While Sweden has not been immune from COVID, despite its light-touch lockdown, we expect it to be the best of a very bad bunch this year," reads a recent report by British analysts Capital Economics.
One possible reason why Sweden's economy has weathered the pandemic fallout better than other eurozone countries is that it has kept its primary schools open, allowing parents to continue working instead of taking time off to stay home with children, the report states.
Lars Calmfors, professor emeritus of international economics at Stockholm University, was cited in the report as saying that if a second wave of COVID-19 hits Sweden in the fall, that could dampen economic recovery.
"It will all depend on what happens during the autumn: Have we reduced the spread of infection enough or will it increase again? If it increases, it will hit the economy," he said.