Sweden Investigating 9,000 Missing Horses Amid Meat Scandal
February 14, 2013 2:10 pm Last Updated: October 1, 2015 11:10 am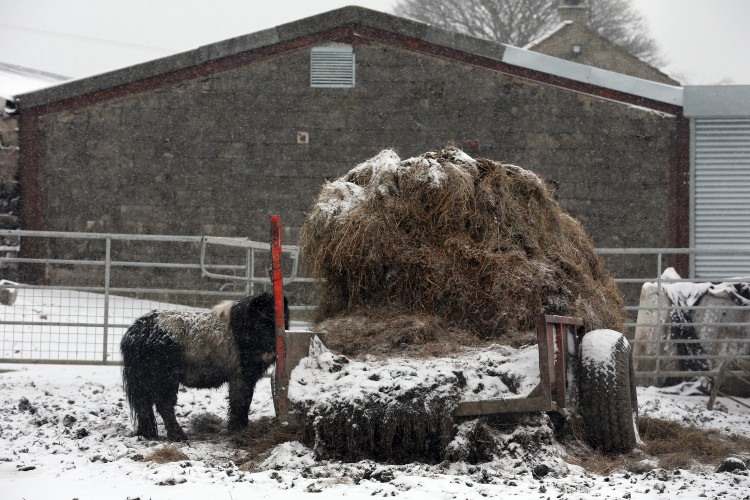 Swedish officials are looking into the disappearance of as many as 9,000 horses each year, amid a flurry of reports of horse meat being discovered in food items across Europe that claim to only contain beef.
The horses might have been illegally sold to European food factories, said a report from Sweden's The Local publication. Officials in southern Sweden and the country's horse association made that determination after they noted a gap in the number of horse deaths each year in Sweden.
There are around 360,000 horses in Sweden and each live an average of 15 years. Approximately 18,000 to 23,000 horses die in Sweden each year, but the agency only found 14,000 deaths after looking at official statistics, meaning there is a gap ranging from 4,000 to 9,000 horse deaths, said Karolina Thorell, who works with the horse association.
"We've left no stone unturned in our search," Thorell said, according to the Local, which cited the Swedish language Svenska Dagbladet newspaper.
She said that the horses might be living longer than the statistics say, or that their owners were burying the horses without official permits so the deaths did not show up on state records. But she said the horses may have been sent to slaughterhouses outside of Sweden.
The report comes after large percentages of horse meat were discovered in packages of Findus-brand beef lasagna in the United Kingdom last week. Horse DNA was also discovered on Jan. 15 in beef burgers sold by supermarket chain Tesco.
In the U.K., consumers were up in arms over the contamination, which underscores the country's ancient cultural taboo against eating horse meat.
Findus had blamed the horse meat contamination on its supplier Comigel and later, French authorities on Thursday primarily faulted France-based wholesaler Spanghero for knowing that horse meat was mislabled when the company sold it to Comigel, reported The Associated Press.
"Spanghero knew," said Benoit Hamon, the French economic and consumer affairs minister. "One thing that should have attracted Spanghero's attention? The price."
Hamon added that the mislabeled meat, which came from Romania, was far below the market price for beef. He said that the fraudulent sales likely went on for several months, spanning 13 countries and 28 companies.
But Hamon said that Comigel also was likely part of the problem.
"And once the meat was defrosted, we can ask ourselves why Comigel didn't notice that the color and odor was not that of beef," Hamon told AP.
The European Commission on Thursday said it proposed increased DNA testing for products to determine the scale of the horse meat problem in Europe, reported Reuters.
"The tests will be on DNA in meat products in all member states," European Union Health Commissioner Tonio Borg said.
The Epoch Times publishes in 35 countries and in 21 languages. Subscribe to our e-newsletter.