Darrell Brooks was allowed to go free on $1,000 bail after allegedly ramming his SUV into the mother of his child because the prosecutor in charge of the case "made a mistake," Milwaukee County District Attorney John Chisholm says.
Brooks was arrested on Nov. 2 after allegedly striking the woman and then running her over.
But prosecutors recommended just $1,000 bail, despite his lengthy criminal history and the seriousness of the charges. He posted the bail on Nov. 11.
Ten days later, Brooks was seen by witnesses using the same vehicle to plow into a Christmas parade in Waukesha, killing six and injuring dozens of others.
Chisolm, a Democrat, said after the attack that the bail was "inappropriately low" and pledged a review.
In his first public appearance since the tragedy, Chisolm said a pretrial risk assessment that flagged Brooks at the highest risk of committing fresh crimes if he were released, and recommended a high bail, was not seen by the assistant prosecutor (ADA) who recommended the low bail amount because it had not been placed onto the case management system.
He also said the prosecutor, who he did not identify but who court records indicate is Michelle Grasso, was swamped with work on other cases.
"You had a young ADA trying to do the very best she could under really difficult circumstances and she made a mistake," Chisolm said during a virtual meeting of the Milwaukee County Board of Supervisors.
Grasso came up with the $1,000 by doubling Brooks' bail in his last case, which was earlier this year.
The bail in that case, which involved allegations that Brooks fired a gun at his nephew, was originally $10,000 but was eventually lowered.
Chisolm described what happened as "human error" that "set in motion a chain of events that resulted in a tragedy."
Chris Van Wagner, a criminal defense lawyer and former prosecutor in Wisconsin, told The Epoch Times that the lower bail amount had nothing to do with Chisolm's attempts to reform the bail system, and described prosecutors as sometimes getting overwhelmed with the amount of work they have.
"In the hustle and bustle of a busy urban arraignment court, things are sometimes missed, and that's probably what happened," he said.
Milwaukee County Judge David Feiss and Commissioner Cedric Cornwall, who approved the $500 and $1,000 bail amounts, have not responded to requests for comment.
Brooks is currently being held on $5 million bail.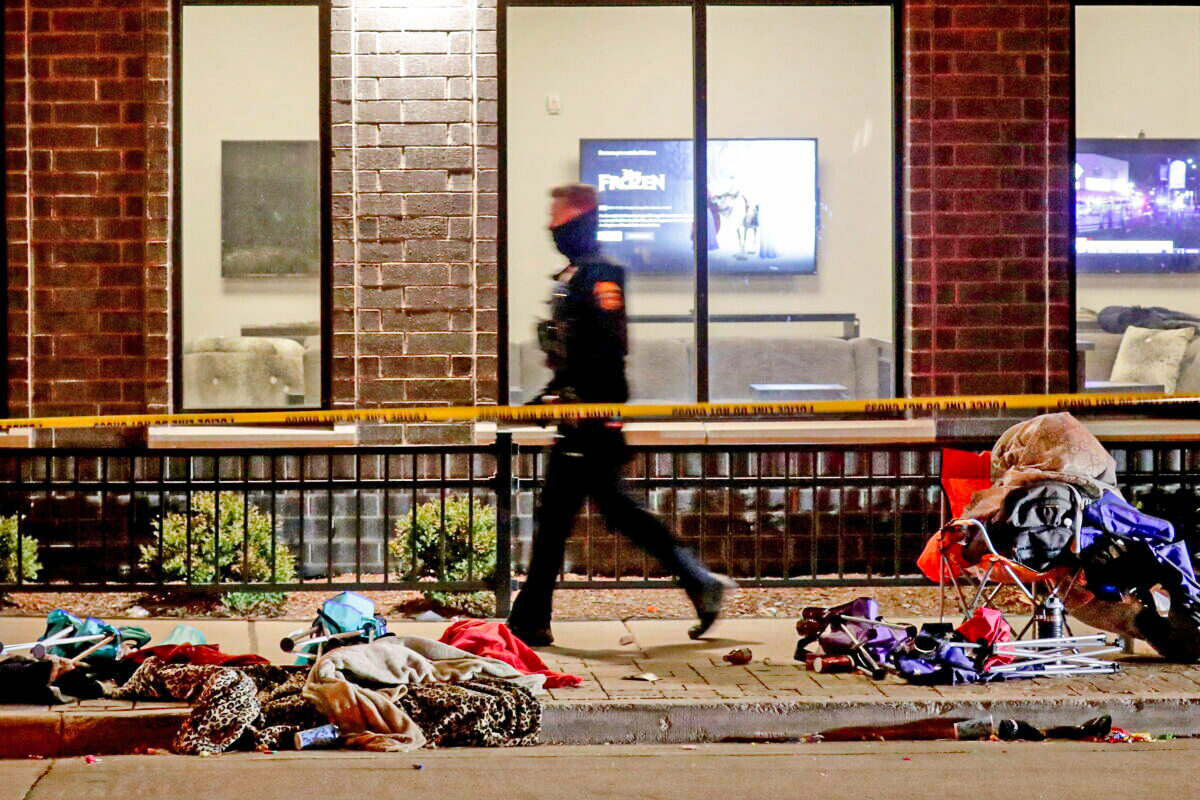 Members of the board pressed Chisolm on what happened. One got him to acknowledge that Brooks' vehicle could have been confiscated because the defendant allegedly used it as a weapon against his child's mother.
"The short answer is yes. And so when we go back, and we and we break down all the opportunities, that'll be one of the things that has to be examined," Chisolm said.
Supervisor Steven Shea asked what he should tell people who come to him and says, "Our court system's not working, it's is just a revolving door putting violent criminals out on the street."
Chisolm said that authorities are limited due to the resources they have and encouraged members of the public to "get involved" in the system, "become more understanding, and then push us to do a better job."
The district attorney is facing calls to resign but told reporters Thursday he will not step down.
Republican Rebecca Kleefisch, who is challenging Democrat Gov. Tony Evers, promised during an appearance on Newsmax that she would fire Chisolm if she wins the gubernatorial race.
Wisconsin law lets governors remove district attorneys if a formal complaint is submitted by a taxpayer of the jurisdiction in which the prosecutors serve.
The complaint "may be made only upon written verified charges brought by a resident taxpayer of the governmental unit of which the person against whom the charges are filed is an officer."
Milwaukee County residents—while former Gov. Scott Walker, a Republican, was in office—petitioned to remove Chisolm, but Walker did not remove the district attorney.
Evers told reporters in a briefing Thursday that he didn't think his office has received a complaint about Chisolm.
"But the fact of the matter is—I mean, it's just obvious to everybody in this room that he should not have been out on bail," Evers said. "He has a violent, violent past. So we are working with the county district attorney to investigate what's happening."
Cara Ding contributed to this report.