The driver of a white van who is the suspected shooter in Saturday's Monterey Park mass shooting has been found dead from an alleged self-inflicted gunshot wound after being cornered by authorities in Torrance on Sunday.
Police sandwiched the driver and van with tactical vehicles and bomb squad trucks after pursuing the driver into a shopping center and hearing a gunshot from inside the van, Los Angeles County Sheriff Robert Luna said in an update on Sunday evening.
After awaiting further support from SWAT, officers then moved in on the van to find one driver deceased, slumped over the steering wheel.
Authorities identified the suspect as 72-year-old Huu Can Tran.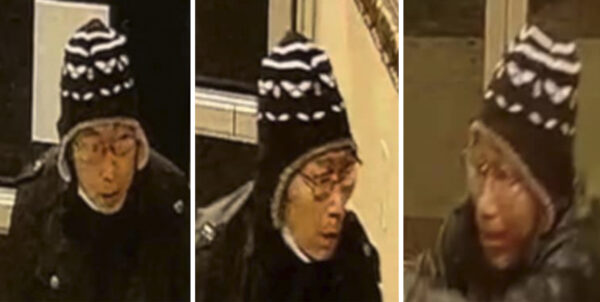 Luna said that "several pieces of evidence" that police found inside the van have linked the vehicle and its driver to the Monterey Park shooting and a second incident.
A day earlier, witnesses said that a shooter opened fire at the Star Dance Studio on West Garvey Avenue in Monterey Park near the end of that day's Lunar New Year celebration, killing 10 likely patrons and injuring at least 10 more, triggering a manhunt.
Luna said in a tweet on Jan. 22: "My thoughts and prayers are with those affected by last night's shooting in the @CityofMPK. On behalf of @LASDHQ I offer my most sincere condolescences to the victim's families. I stand in solidarity with the AAPI community and will work tirelessly to bring justice to the victims."
The wounded were taken to local hospitals, with seven remaining in hospital as of Sunday evening, the sheriff said in an update.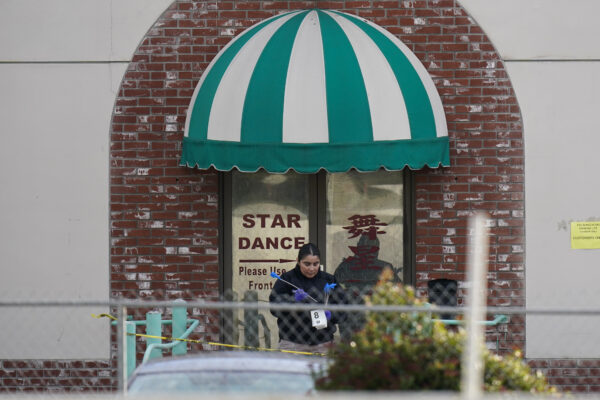 The sheriff said authorities believe there was only one suspect involved in the mass shooting and a related attack at a second dance studio in Alhambra just miles away from Monterey Park on Saturday.
No one has been arrested in connection to the Monterey Park shooting.
Community in Shock
Monterey Park has a large population of Asian immigrants and Asian Americans, and is located about 10 miles from downtown Los Angeles.
The dance studio is in downtown Monterey Park, where red lanterns decorated the streets for Saturday's Lunar New Year festivities that had just finished without incident at the time of the shooting.
About 20 minutes later at a dance studio in nearby Alhambra, witnesses there said a male shooter entered the Alhambra Lai Lai Ballroom where patrons were able to wrestle the weapon away from the suspect before he fled, Luna said.
The sheriff said a magazine-fed semi-automatic pistol was wrestled off the suspect at Alhambra and that it is thought to be an illegal weapon under California law. The weapon had an extended large-capacity magazine attached.
Witnesses at Alhambra reported seeing a male suspect of Asian appearance flee in a white van. This information helped police in Torrance, another community home to many Asians about 30 miles from Monterey Park, pursue the suspect.
A prominent member of the local community said they believe a possible motive could be related to a domestic dispute.
Chester Chong, a community leader in the Chinese Chamber of Commerce, told ABC7 that the suspect's wife was invited to the dance studio event without him, saying that jealousy could be involved in the tragedy.
Investigators have yet to comment on a possible motive.
President Joe Biden has offered his condolences.
"While there is still much we don't know about the motive in this senseless attack, we do know that many families are grieving tonight, or praying that their loved one will recover from their wounds," he said in the statement.
The Associated Press contributed to this report.