The man accused of stabbing five Jews in Monsey, New York was kicked out of boot camp, the U.S Marine Corps said.
Grafton Thomas, 37, started boot camp in 2002 but was kicked out a month later for "fraudulent enlistment," military officials said Tuesday.
A Marine Corps spokeswoman would not provide details on why Thomas left the Marines as a recruit in late 2002, about a month after he started training.
"Those specifics are administrative in nature and therefore information we are required to keep private," Capt. Karoline Foote said.
Federal prosecutors filed hate crime charges against Thomas on Monday, accusing him of using a machete to wound five people inside the home of a rabbi north of New York City.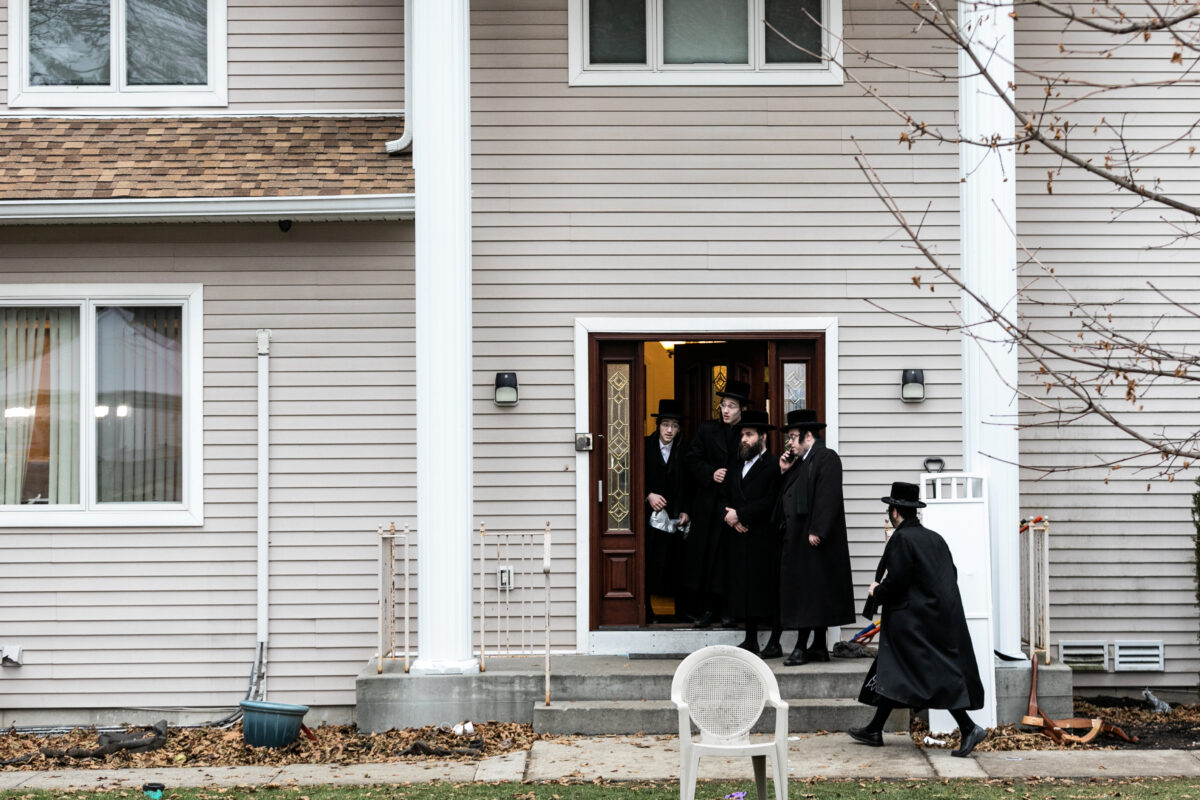 Thomas is being held without bail. He was charged with five federal counts of obstructing the free exercise of religious beliefs by attempting to kill with a dangerous weapon. He also has pleaded not guilty to five state counts of attempted murder and one count of burglary.
"As alleged, Grafton Thomas targeted his victims in the midst of a religious ceremony, transforming a joyous Hanukkah celebration into a scene of carnage and pain. Today is the eighth day of Hanukkah, the festival of lights that commemorates Jews' struggle to practice their faith more than two millennia ago, and we are about to welcome in a new year. Even in the face of tragedy, both milestones are an occasion for renewed hope and resolve: To combat bigotry in all its forms—and to bring to justice the perpetrators of hate-fueled attacks," Geoffrey Berman, the U.S. attorney for the Southern District of New York, said in a statement.
"Every American should be free to live and worship in safety. The Department will vigorously prosecute those who commit hate crimes, and we will continue to work with our state and local partners to bring to justice anyone who violates the civil rights of Americans," Assistant Attorney General for Civil Rights Eric Dreiband added.
According to a criminal complaint (pdf), Thomas entered the house and said, in part, "no one is leaving" before brandishing a machete and slashing people. He tried killing the victims but was forced to flee as some people present pushed and hurled furniture at him, witnesses said.
The five victims were all hospitalized with "serious bodily injuries," including a severed finger, slash wounds, and deep lacerations. At least one victim was in critical condition with a skull fracture. That man remained in serious condition Tuesday, said former New York State Assemblyman Dov Hikind.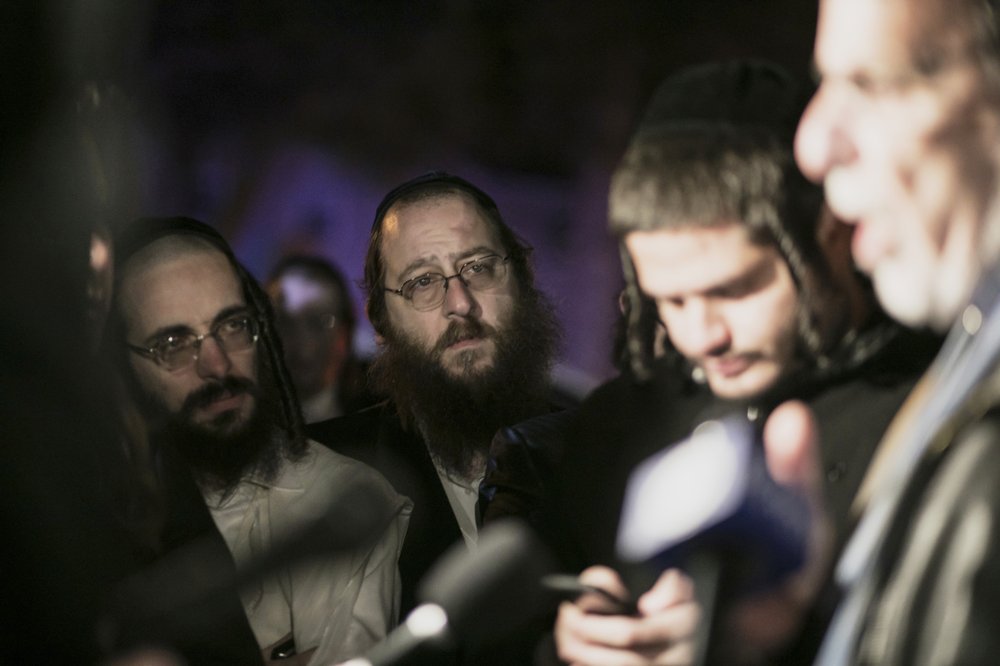 Thomas's defense attorney, Michael Sussman, told reporters about his clients military service during a news conference Monday in which he described his background and yearslong struggle with mental illness. He provided a handwritten resume in which Thomas indicated he trained with the Marines in Parris Island, South Carolina.
Military law defines fraudulent enlistment as a "knowingly false representation or deliberate concealment as to" a recruit's qualifications. That could involve a recruit failing to disclose certain medical conditions, past drug use, or an arrest record, including cases that are sealed because the recruit was a juvenile or for other reasons.
Thomas had multiple run-ins with law enforcement before he was taken into custody over the weekend, including an arrest for assaulting a police horse, according to an official briefed on the investigation who was not authorized to discuss the matter publicly and spoke on condition of anonymity. Details related to that case appear to be under seal.
Sussman wrote in an email on Tuesday that Thomas "was recruited and suffered a wrist injury during basic training" with the Marines.
"He was then released from that training," Sussman said. "That is the best information we have at this time."
After attacking the Hanukkah celebration attendees, authorities said, Thomas fled the house and entered a vehicle with New York state license plates and drove away. He crossed the George Washington Bridge from New Jersey to New York City about an hour later, around 11:02 p.m., and was stopped by officers about 45 minutes later.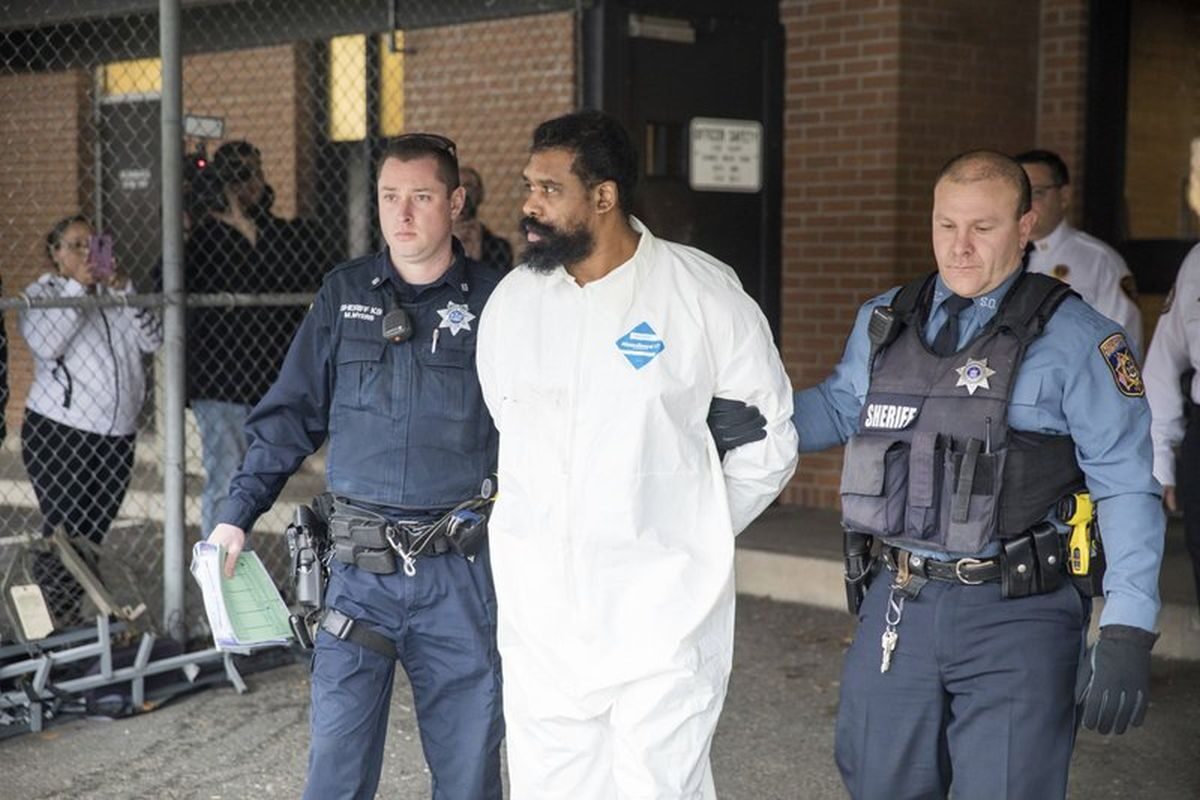 The New York Police Department officers detected a strong smell of bleach and saw what looked like blood on his jacket, clothing, and hands. They arrested him.
Police later found a machete under the front passenger seat and a knife from the pocket on the back of the front passenger seat. Both appeared to have traces of dried blood on them.
A search of Thomas's home in Greenwood Lake uncovered packaging for an 18-inch Ozark Trail machete as well as handwritten journals that expressed anti-Semitic sentiments, including questioning "why ppl mourned for anti-Semitism when there is Semitic genocide."
One of the pages referred to Adolf Hitler and "Nazi Culture" on the same page as drawings of the Swastika and the Star of David.
Authorities obtained a search warrant to look through a phone found in Thomas's vehicle and saw he recently searched for phrases including "Why did Hitler hate the Jews," "German Jewish Temples near me," "Prominent companies founded by Jews in America," and "Zionist Temples of Staten Island."
The Associated Press contributed to this report.