A Minnesota television station reported Mar. 7 that the Wisconsin man charged with kidnapping 13-year-old Jayme Closs says in a letter from jail that he plans to plead guilty.
KARE-TV reported that suspect Jake Patterson's Feb. 28 letter was in response to a letter from a station reporter. Patterson wrote that he planned to plead guilty because he didn't want Jayme's family "to worry about a trial," the station said.
Patterson, 21, is also charged with killing Jayme's parents in an Oct. 15 attack at the family's home near Barron, about 90 miles northeast of Minneapolis in western Wisconsin. Prosecutors say Patterson spotted Jayme getting off a school bus near her home and made up his mind to take her. He's accused of holding Jayme for 88 days in a cabin about an hour north of Barron before she escaped in January.
In the letter attributed to Patterson, he wrote to reporter Lou Raguse that he had "huge amounts" of remorse and "I can't believe I did this."
A photo of one part of the letter posted on the station's website showed the words "I'm Sorry Jayme!" in large balloon letters, followed by "For everything. I know it doesn't mean much."
The man accused of kidnapping Jayme Closs, Jake Patterson, has written KARE 11 a letter from jail saying he'll plead guilty. https://t.co/UPn3DNvda7 pic.twitter.com/57qEgwemtq

— KARE 11 (@kare11) March 7, 2019
Barron County Sheriff Chris Fitzgerald told The Associated Press he could not comment on the report. KARE reported that Fitzgerald told the station he was aware that Patterson had sent a letter to a KARE reporter.
Jayme's family said they'd been told about the letter by police, according to KARE.
Patterson's attorneys did not immediately respond to messages from AP.
He is being held on $5 million bail pending a March 27 arraignment, where he's expected to formally enter a plea.
Jake Patteron's Obsessive Letter
Patterson has shared his obsession for Closs in a prison letter, according to a report.
In a handwritten letter obtained by Radar Online, Patterson, wrote about spending time with 13-year-old Jayme and decorated the letter with heart symbols around her name.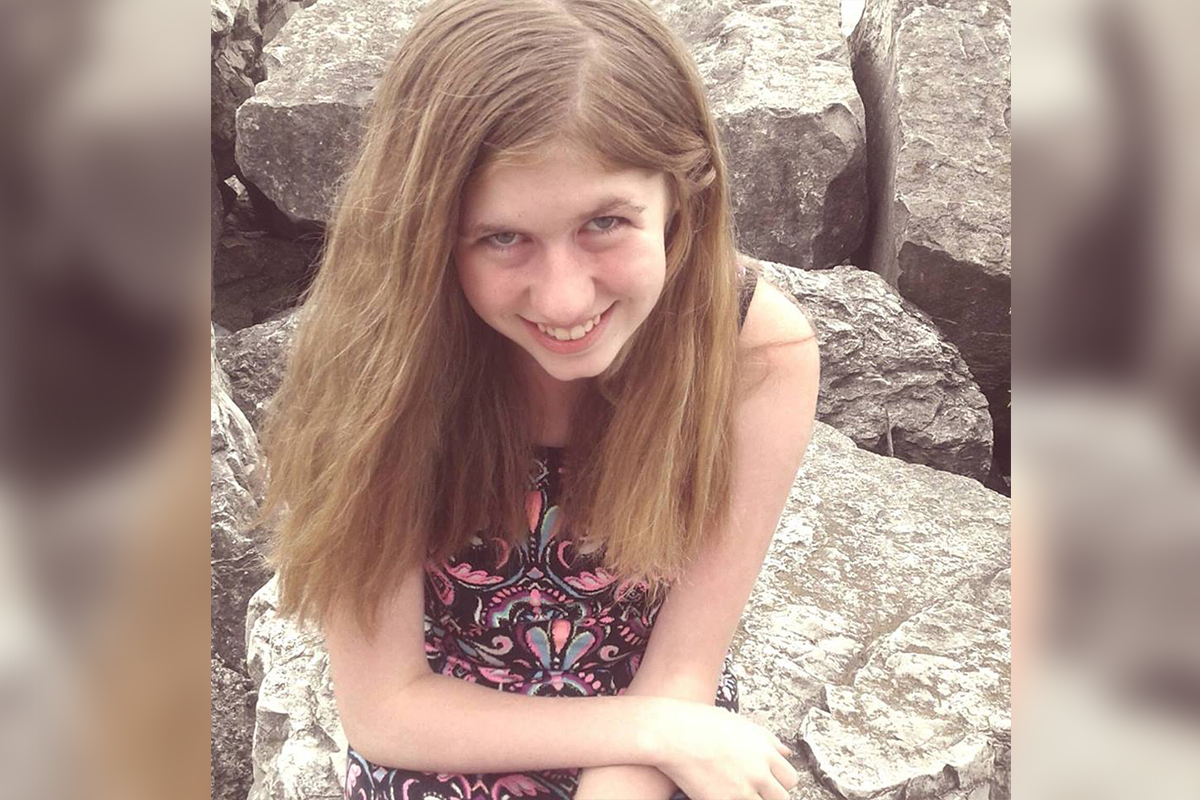 "My brother… got a puppy named 'Vale' a couple of weeks before [heart] Jayme [heart] ran away," Patterson wrote in the letter.
The letter then continued, "I love Mexican food too, but I like lots of stuff. Chocolate and berries are probably my favorite. Me and Jayme cooked a bunch of stuff. Cooking is another thing I like doing a lot."
He also wrote that he thought it was weird how he went from "never committing a crime or really doing anything bad to doing the worst thing a human can do."
Patterson's Father Apologized to Closs's Family and Told His Son "I Love You"
Patterson was ordered to stand trial after waiving his rights to a preliminary hearing. Wearing an orange jumpsuit, Patterson smiled at his family and said, "I love you." His father, Patrick Patterson, responded, "I love you."
Following the appearance, Patrick Patterson said that he's sorry for what happened to Jayme.
"My words can mean nothing after such a tragedy has taken place," Patterson told ABC." "I most definitely want Jayme's family to know, everyone to know, that our hearts are broken for their family."
Struggling to maintain his composure, Patterson added: "I'm very sorry for everything that has happened. These words come directly from my heart and my family's heart."
"I wish for a complete healing of Jayme's mind, heart, and soul," he said.
Patterson's family has said that they had no clue Jayme was being held hostage at a cabin about an hour north from her Barron house.
Epoch Times reporter Zachary Steiber contributed to this article