A California man was charged with arson and other offenses on Aug. 9, for allegedly starting the Holy Fire in Orange County, it was reported.
"The place is going to burn just like you planned," Forrest Gordon Clark, 51, allegedly wrote to a fire chief two weeks ago, CNN reported.
Holy Jim Volunteer Fire Department Chief Mike Milligan, 71, said that Clark "is just a scourge on this canyon," according to NPR. "Every single person in this canyon is afraid of him, No. 1, avoids him, No. 2, and knew he was going to do something crazy," he said.
According to CNN, Milligan has known Clark for decades. In a recent encounter two weeks ago, the chief said that he came to his home.
"I said, 'I want nothing to do with you, Forrest. Just go,' " Milligan told CNN. "He was being gentlemanly in the beginning, and turned and then swore at me, and turned and left and was quoting the Bible. Later, he came back and told me what a jerk I was and everyone was after him."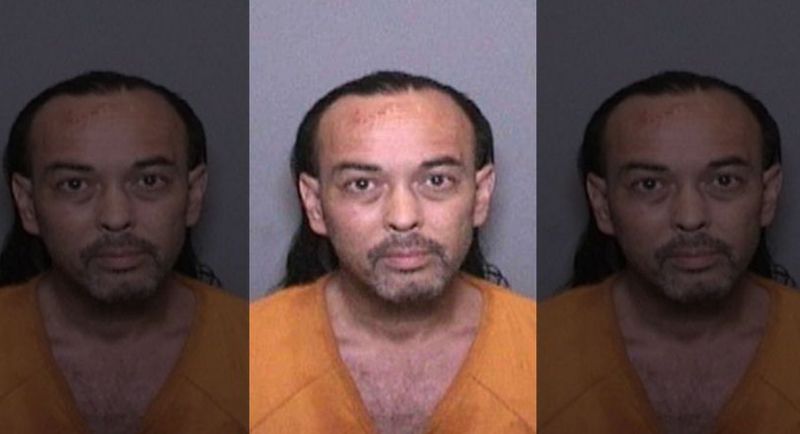 Clark, he said, is an erratic, dangerous person whom Milligan flagged to federal and state officials on a regular basis. "If you don't do something he's going to kill somebody or burn something down," he wrote in an email about Clark.
Clark had also sent emails to other people about burning something, the chief told CNN.
'This Is A Monster'
"This is a monster," Orange County Supervisor Todd Spitzer said on Aug. 8, NPR reported. "Who would go out with low humidity and high wind and the highest heat temperatures this time of the year and intentionally set the forest on fire?"
"I'm pissed, I'm outraged, I'm disgusted," Lake Elsinore Mayor Natasha Johnson told CBS News. "I want people to understand that one man caused this devastation for no apparent reason."
On Monday, a freelance photojournalist recorded a brief interview with Clark. In that video, according to USA Today, Clark denied knowing who started the fire.  "I've been up for like 20-some-odd days," Clark said. "I just woke up, dude. I got burned. I woke up and my stuff was all on fire."
The Holy Fire, as of Aug. 9, burned more than 10,200 acres and was 5 percent contained, ABC7 in California reported.
On Aug. 10, firefighters fought a desperate battle to stop the Holy Fire from reaching homes as the blaze surged through the Cleveland National Forest above the city of Lake Elsinore and its surrounding communities. They were trying to keep the flames from devouring neighborhoods and taking lives, as gigantic fires still burning in Northern California have already done.


"Our main focus this afternoon was getting everyone out safely," said Thanh Nguyen, a spokesman for the crews battling the Holy Fire.
Gov. Jerry Brown declared a state of emergency for Orange and Riverside counties because the fire threatened thousands of homes. The proclamation directs state agencies to provide help to local governments.
Clark is now being held on $1 million bail.
The Associated Press contributed to this report.