A suspect arrested for an anti-Semitic attack in New York City was arrested against for assault a day after being released under a change in state law.
Tiffany Harris, 30, was arrested for assault on Dec. 29 after allegedly punching a 35-year-old woman who was walking in the borough of Brooklyn, police said. The attack was not provoked. The victim suffered damage to one eye, including swelling.
The attack was not a hate crime, according to police, reported the New York Daily News.
Harris was released on Saturday after being arraigned on charges including attempted assault and menacing. She was arrested for allegedly hitting three women, ages 22 to 31, in the face and head as she shouted "[expletive] Jews."
Harris encountered the women outside the headquarters of Chabad Lubavitch in the Crown Heights neighborhood of Brooklyn on Friday. Chabad Lubavitch is an Orthodox Jewish movement. The organization didn't immediately return a request for comment.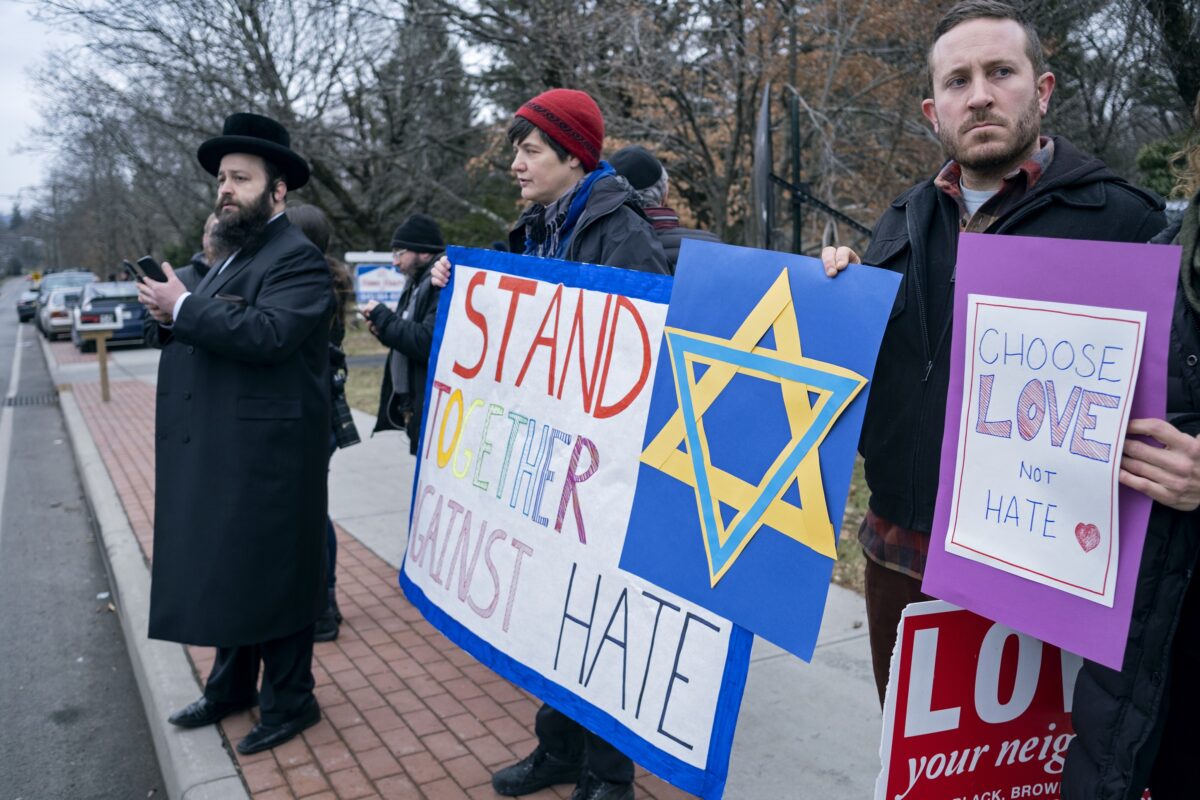 According to a criminal complaint obtained by the New York Post, Harris admitted to hitting the women. "Yes, I slapped them. I cursed them out. I said '[expletive], Jews,'" Harris told police.
Harris was released without bail by Judge Laura Johnson. She was due to appear in court on Jan. 10, 2020, on the charges before her latest arrest. Harris has an open harassment and assault case and she avoided jail time in a sentence for criminal mischief last month.
She was one of multiple suspects in a spree of anti-Semitic attacks who were released under legislation passed this year that wasn't due to take effect until Jan. 1, 2020. The law requires judges to let suspects go if they aren't charged with sexual assault or a crime that causes a physical injury. Prosecutors didn't request bail before Harris was released.
"The de Blasio administration has made it clear that we all need to get into compliance with bail reform now," a law enforcement source told the Post. "If prosecutors had asked for bail, corrections would release them immediately."
Johnson cited the new law in court: "So I'm releasing her on consent and also because it will be required under the statute in just a few days. Ms. Harris you're being released on your own recognizance."

Ayana Logan, 43, allegedly hit a 34-year-old Jewish mother, shouting: "You [expletive] Jew, the end is coming for you!" She was also released without bail.
New York City Mayor Bill de Blasio was asked about the releases during a Fox News appearance on Sunday. The host also noted that prisoners are being given Metrocards, debit cards with money on them, and cell phones when being released from city jails and wondered if the de Blasio administration was being soft on crime.
"No, it's not. It's trying to get people out of crime and keep them out of crime. If you want us to do what we have done for decades—which ensured career criminals, which ensured that a lot of people were locked up, and that only made them worse—we can keep doing that. But I think what we've all agreed on—in fact, I think there's been a coming together of Republicans and Democrats, right and left to say: mass incarceration failed. It didn't get rid of crime but it created a generation of career criminals," de Blasio said.
"What we're saying is, if you got in trouble with the law, particularly if you're a young person, we don't want you to ever get into trouble again. We want you to make your court dates, we want to help you go on a more positive path."
Asked about some committing additional crimes after being released, and Harris in particular, de Blasio said: "We're missing the forest for the trees here" and argued previous approaches to crime did not work.
"She will have a trial. I don't know what happened with her, but that's not the point," he said. "That trial will determine the consequences and the punishment."